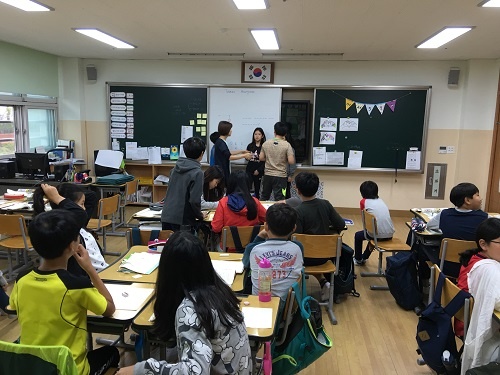 Geoje-si, South Korea English Teaching Q and A with Hannah Postema
TELL US ABOUT YOURSELF

What is your citizenship?

United States

What city and state are you from?

Kennesaw, Georgia

How old are you?

23

What is your education level and background?

Bachelor's Degree
Have you traveled abroad in the past?

Studied Abroad

If you have traveled abroad in the past, where have you been?
I also visited Scotland for New Years in January this year, something that was only possible because I moved abroad.
If you have studied abroad in the past, where did you study?

I studied in Irish literature in Dublin and Galway, Ireland, during my undergrad. It was a two week experience that I still love to talk about. I would love to revisit those places in the future.

What sparked your interest in going to teach English abroad?

I have always seen myself as an educator, though I have always been a little scared of the profession. I come from a long line of teachers, and so I have seen firsthand how amazing the job can be, but also how completely it can break your heart. Before making my move to teaching English in South Korea, I worked as a youth librarian in a little library. I just never felt as fulfilled by book ordering as I did during story time. I had friends in university who had gone to South Korea to study and one who was planning to go teach English there after graduation. One day it just clicked: I wasn't thrilled with work; I was tired all the time and looking for a change. Why not go on an adventure, immerse myself in a new experience, and find out if teaching really is my passion? Luckily, it's all worked out pretty well.

What were some of your concerns before teaching abroad?

I'm celiac so I was very concerned about being able to eat safely in South Korea. I was also nervous about being alone in a classroom with 30 children whose L1 was Korean, not English.

What did your friends and family think about you moving and teaching abroad?

My friends thought I was a little crazy, couldn't I find what I was looking for right where I was? But, I also know that my friends and family were excited for me, and they were very supportive during the application process.


TEFL CLASS INFORMATION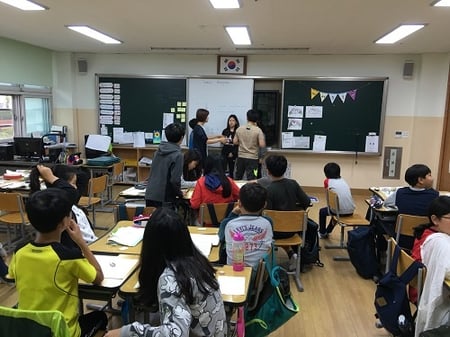 Why did you decide to get TEFL certified and choose International TEFL Academy?

I choose ITA after around two weeks of research. They offered the most affordable program in a medium that worked well with my work schedule and also appeared to truly care about their alumni. Out of the other programs I looked at, I liked the supportive atmosphere that ITA seemed to provide (and truly does) the most.

Which TEFL certification course did you take?

Online TEFL Course

How did you like the course?

I really enjoyed my course. I had taken some pedagogy classes in my undergrad and was pleased to see that the theories I learned there were covered in my course. I also really enjoyed doing my practicum. I thought it was an excellent way to practice what I had learned in the course and to interact with professional ESL teachers. I worked with an adult language school in Dallas, Texas, that was more than happy to let me observe classes and then teach when I was comfortable.

How has your TEFL training helped you in your current teaching position?

My TEFL training prepared me for the classroom culture in South Korea. If I hadn't known about the differences between student-centered and teacher-centered classrooms, I would have had a much harder time adjusting to the new culture. It's also helped me with my pacing and language demonstration. I try to challenge my students with cartoons and clips made for native English speaking children. Through listening, themed lessons, and repetitive practice through different activities, I hope my students leave my classroom feeling positively about their abilities and the English language.

Which city and country did you decide to teach English in and why?

I chose to teach English in South Korea in the island of Geoje-si. Geoje is a beautiful and mountainous island with tons to explore. The seasons are much milder as well, which is great because I hate the cold.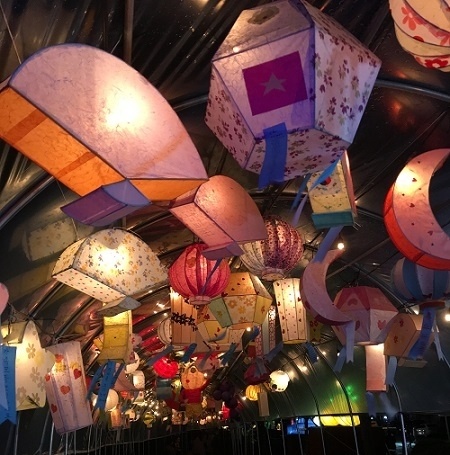 How long have you been in this country and how long do you plan to stay?
I have been in country for 10 months. For now, I'm still deciding on what to do next.

What school, company, or program are you working for?

I work for the Gyeongsangnam-do Office of Education.

During which months does your school typically hire?

GOE hires year-round.

Did you secure this position in advance of arriving?

Yes

How did you interview for this position?

Skype/phone interview

What kind of Visa did you enter on?

Work visa

Please explain the visa process that you went through.

I applied for a visa in-person at the Korean Consulate near me.


What are the qualifications that your school requires for teachers? Please check all that apply

- Bachelor's degree
- TEFL Certificate
- Native English speaker

What is the best way to apply?

Recruiter
Please include any application resources (website, email, etc.) or other information here:

Korvia has a great timeline of the application process and requirements here: https://www.korvia.com/goe-gyeongnam-office-of-education/

Tell us about your English teaching job!

The best part of my job are my students. The children here are just like anywhere else. They're vibrant, mischievous, quick, and eager to engage. They very curious about life outside of Korea.

I work in a public school and teach 22 classes a week for 3-5th grades. I travel to a second school once a week. I was given a travel allowance that made covering costs for bus or taxi very easy. My coworkers have been very helpful in helping navigate the island and find the best way to commute to work as taxis can be hard to get sometimes.

How did you find somewhere to live and what is it like? Do you have roommates?

My apartment is provided by my school, and it's two and a half blocks from my work. I live alone.

On a scale of 1 - 10 please rate your experience with this school.

9
COUNTRY INFORMATION - FUN!

Please explain the cultural aspects, public transportation, nightlife, social activities, food, expat community, dating scene, travel opportunities, etc...

Korea has a wealth of cultural sites, nightlife, travel opportunities to the rest of Asia, and a large expat community. No matter where you go in S.K., you'll be well looked after in terms of outdoor activities such as hiking and camping.

COUNTRY INFORMATION - MONEY
What are your monthly expenses?

My monthly expenses are very low. I can get by on $100 a month for groceries, and my gas bill for the whole summer was only 22,000 krw. You can live very frugally here and still be comfortable.

How would you describe your standard of living?

Very comfortable. Internet and rent are paid for by my work, and I easily can keep my utility bills low so that I can save the maximum amount of money.

In your opinion, how much does someone need to earn in order to live comfortably?

The standard GOE contract provides plenty to live on during your time here.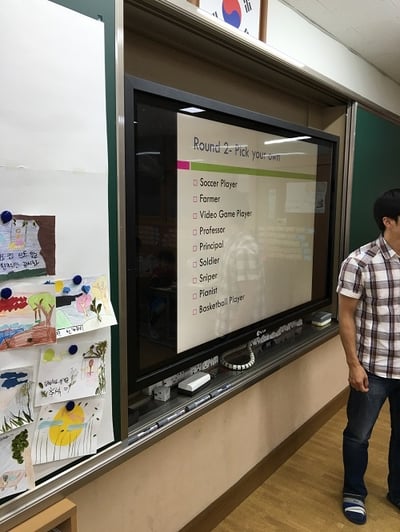 ADVICE FOR PROSPECTIVE ENGLISH TEACHERS
What advice would you give someone planning or considering teaching abroad? Would you recommend teaching in your country?

My greatest piece of advice is to consider your personal health before traveling abroad. Really research your destination in terms of cultural attitudes towards any relevant health issues you might have as that will definitely impact your ability to live comfortably. I would also advise that new teachers to South Korea take a basic Korean language class before coming to Korea. It will help you settle in quicker and impress your colleagues and students.


For more on Hannah's adventures in South Korea, check out her blog: https://littlelessclueless.wordpress.com/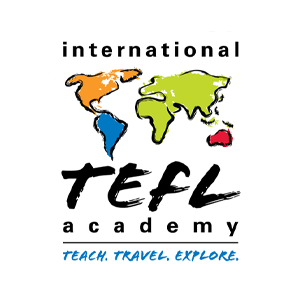 Founded in 2010, International TEFL Academy is a world leader in TEFL certification for teaching English abroad & teaching English online. ITA offers accredited TEFL certification classes online & in 25 locations worldwide and has received multiple awards & widespread recognition as one of the best TEFL schools in the world. ITA provides all students and graduates with lifetime job search guidance. ITA has certified more than 25,000 English teachers and our graduates are currently teaching in 80 countries worldwide.
Want to Learn More About Teaching English Abroad?
Request a free brochure or call 773-634-9900 to speak with an expert advisor about all aspects of TEFL certification and teaching English abroad or online, including the hiring process, salaries, visas, TEFL class options, job placement assistance and more.