Language Schools in Hamburg, Germany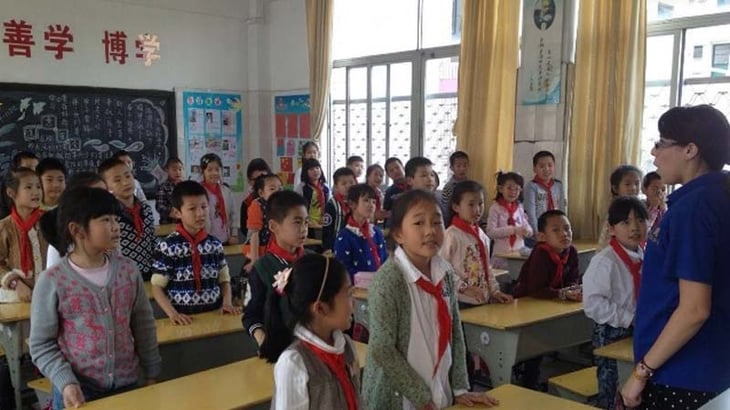 So you've decided that you want to want to teach English here in Hamburg, Germany. Congrats! You have made a great decision. I arrived here in Hamburg almost three weeks ago to do the same thing. The city itself is great. It's big with loads of people but not too many people. There are a nice variety of restaurants and shops. The city itself is gorgeous from its architecture to the parks to the canals that run through the city. You can easily get lost and stumble upon something amazing.
One particular thing that you need in order to apply for your freelance visa is a job offer/interest letter from a school. When I first arrived, I emailed a bunch of different language schools. I wanted to see what they were all like and how they differed from one another. What I heard from some of the schools was interesting, and I thought I should share my experiences. Thus I have created this document to help you on your quest. Here is some information on three of the language schools in Hamburg that I contacted regarding employment opportunities:
This company is well known in Germany. They not only have language centers in Germany, but they have them in other countries as well. I believe they are also located in: Thailand, Russia, Italy, Turkey, and a few others. What was interesting is that on their website, they have locations for actual learning centers, and they have freelancers throughout the city. I assume they are people working from home, which I found interesting. I interviewed at their location in Eimsbuttal. On Google its called "Helen Doron Early English"; they mainly teach young children at the center. The woman who was in charge of the center was named Susan
ne. She was really lovely, and it was nice to sit down and chat with her. The center itself isn't that big. There are a few small rooms with rugs and a TV. Teachers don't sit on chairs or stools in the classroom, they sit down on the rug with the kids. There's also a kitchen/supply room where you gather all of your materials for the class.
The good thing with Helen Doron is that they have their own books that you follow along with as you teach. The books have supplemental flashcards and other things that you can use along with the book. They have a huge variety of toys and extra things that you can use inside the classroom. The pay was 15 euros per class/lesson.

Sometimes the teachers go into the public schools and teach English classes there. If you did this, it would be 18 euros per class/lesson. This particular branch of Helen Doron was looking for someone long-term to be a teacher for a minimum 18 months. The reason for this is because the students get used to certain teachers and don't want them to go. One great thing about Helen Doron is that they offer a variety of trainings and seminars throughout the year on different topics. The down side to this school was that they wanted me to pay for my own training, 500 euros to be exact. The training that they wanted me to attend was called "TTC Early". I believe it was training on the books and different materials that they use for the class. They tried to spin it in a positive way, saying that it was a sort of certification, and that if you wanted to transfer to any other Helen Doron branch in any other country, that training would follow you. Overall, it is a good school. The books seem interesting, and I was happy to see different resource materials, but in the end, I was just not willing to cough up 500 euros on training that I need in order to work there. Other branches of Helen Doron reached out to me for interviews, but it was all the same.
I wanted to interview at this English Language Institute because they have been around for almost thirty years. I had also seen some of their advertisements around the metro lines. So I figured, "Why not send them an email?" The man in charge was named Ian; he was quick to call me to set up an interview. When I arrived, there was no one in the school. It felt awkward to be there. It was 10am but I assumed to see some lessons going on. The interview didn't last very long. Ian told me that they didn't have work right now, and that he only wanted to put a face to my name.
They teach only adults at this school. They have lessons at the center, and they also go to different businesses and companies to teach there. They pay was 20 euros for a class/lesson, 30 if you went and taught at a business somewhere in the city. Travel expenses are included in the 30 euros if you go to a business. The school doesn't follow a rubric or certain books. They have a variety of books that they use. Ian proceeded to tell me that after teachers have been there for a while, they don't even bother planning. They know what the German students want to talk about and need to practice. The way it ended was that he would eventually get in touch with me and that was that.
3) Berlitz
Berlitz is another big school like Helen Doron. They have lots of locations all over Germany, as well as in other countries. The location in Hamburg consists of three floors. It's a little overwhelming how big the school really is. When I first arrived for my interview, the whole school was busy. They constantly have a lot of business since they are the number one language school in Hamburg. I had my first interview with a man named Daniel and then went in for a second interview with a lady named Karen. Both were lovely people, and it was easy to sit down and talk with them, which is always nice when it come to interviews because most are awkward.
They mainly teach adults as well and some teenagers. Once a year they might put on a kids program. They pay with them was 13 euros a lesson, 15 euros if you go into a business. With Berlitz, if you work over 100 units, your pay goes up 2 euros. So if you teach 100 units in the center, instead of 13 euros, it goes up to 15. One unit=45 minutes. Berlitz also has their own books that they published for their different courses. With them, you do follow what they expect in the classroom and go about things their way. To freelance with Berlitz, you need to go to training. No matter what month or week it is, it always starts on a Tuesday and finishes the following Wednesday. They train you on the books, materials, and different things that you need to know about the school.
Other Schools
I sent an email with my resume and cover letter to more language schools here in Hamburg. Some never got in touch with me. Some did asking for my current contact information and then never got back in touch. Schools and students go on holiday at the end of July until the end of August. So that could be a reason why I haven't heard back from some places.
For those of you not interested in working in any language school, look into the SpeakEasy Language Academy. It was started and is operated by a lovely woman named Tamie Arietta. I reached out to her when I first decided that I was going to make Germany my next destination on my tour of teaching abroad. It is a company and it basically allows you to promote yourself as a freelance teacher through it. It's a more professional way of promoting yourself if you're looking to just have private students. Since it's a company, she is able to sponsor you for your freelance visa. She has teachers in different cities here in Germany, in Chile, New Zealand, Hungary, Colombia, and Italy. It's really a great company!
Well, that is all that I have right now on the language schools here in Hamburg, Germany. Ta-Ta for now!
To learn more about Amanda's adventures teaching abroad, read: Fuzhou, China English Teaching Q&A with Amanda Martin
An ITA Graduate, Amanda Martin is from Poteet, Texas with a BS in Forensic Science with a Minor in Psychology from St. Edward's University in 2011. She was a Teacher's Assistant for the public schools in Texas for two years before deciding to fly off to Fuzhou, China, to teach English. Since then, she has not stopped traveling and teaching.
Want to Learn More About Teaching English Abroad & Online?
Request a free brochure or call 773-634-9900 to speak with an expert advisor about all aspects of TEFL certification and teaching English abroad or online, including the hiring process, salaries, visas, TEFL class options, job placement assistance and more.