must read
How Can Americans Get a Work Visa to Teach English in Germany?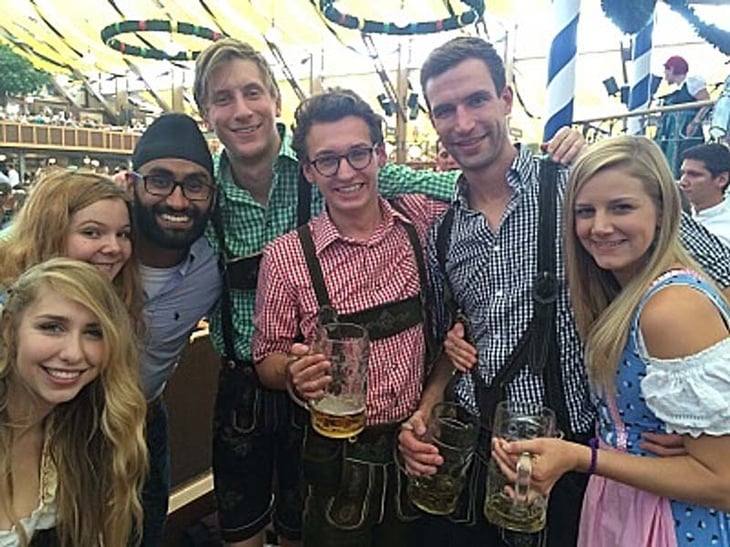 6 Steps for Americans to Gain Legal Working Status to Teach English in Germany
The allure of living and teaching English in Germany is quite obvious – an exquisite cultural heritage, dynamic cities, beautiful castles, delicious sausages and meats, huge steins of beer, and one of the most stable and prosperous economies in Europe. It makes complete sense why an American would choose to teach in this country after getting their TEFL Certification.
Americans do not have the luxury of teaching and working freely within the European Union (EU) as those from Britain or Ireland do; nor do Americans have the option to obtain a Working Holiday Visa like Canadians, Australians, or New Zealanders. Fortunately, for those with a bit of patience who follow the correct steps, Americans can obtain a work visa and residency permit to teach English in Germany.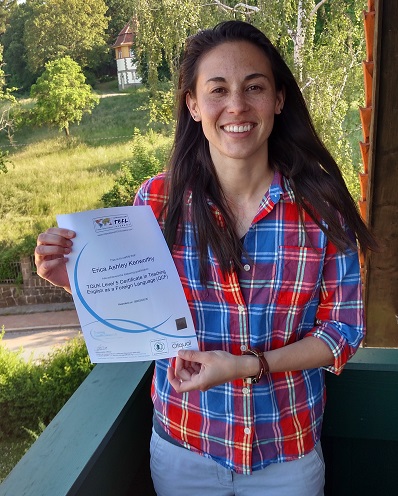 It is worth noting that the process of gaining employment and then processing a residency permit and work visa for Americans teaching English in Germany can often take one or two months. This must typically be done in Germany and you should be prepared to deal with extensive bureaucracy and to financially support yourself during the process as you will likely not be earning a full salary until it is complete. Also, note that this process may vary from state-to-state within Germany.
Note: International TEFL Academy constantly monitors visa requirements for English-teaching job markets all over the globe, but requirements and processes for obtaining visas can and do change frequently. Please contact the consulate or embassy for Germany in your country to receive the most updated information about visas and work permits in that country.
Standesamt, Einwohnermeldeamt, Ausländerbehörde - HELP!
What are these German words and how do they help me get a work visa and teach English legally in Germany?!
Follow the steps below in order to successfully obtain your residency permit and work visa:
1. Register at a local "Standesamt – Einwohnermeldeamt" or Registration Office within one week of arrival in Germany.
2. Get a job and an address (not a hotel, hostel, etc.) Most English teachers in Germany either rent a room from a local German or share an apartment with other ESL teachers if they do not already know somebody living in Germany.
3. The school/company you will be teaching English in Germany for should provide you with a "Letter of Intent" but you will need an address before they can give this to you.
4. Once you receive your Letter of Intent, visit the "Ausländerbehörde" or Immigration Office in order to apply for your residency permit and work visa. This office may also be called the "Kreisverwaltungsreferat" (KRV). Bring the following documents:
Proof of address/residency,

Letter of Intent for employment,

Proof of health insurance,

Passport,

Passport photo.
There will also likely be a fee of approximately 50 Euros.
5. Open a German bank account. You will need this when you apply for your tax number (below).

6. If you are working freelance (most ESL teachers in Germany are), you cannot begin working until you receive a tax number, which can take 2-6 weeks. File for your tax ID number at the "Finanzamter" or finance center.

Once you receive your tax number and all of the legal paperwork is taken care of, you can begin legally teaching English in Germany.
For a first-hand perspective on the process, check out this article from one of our graduates: Teaching English in Berlin, Germany: Q&A with Jacob Arthur
Note: It will definitely help to have decent knowledge of German, a German friend, or to hire a German translator to assist you through this process. Your school may offer to help you, but don't count on it!
For more information on how to obtain a work visa and residency permit, please visit the following websites:
Founded in 2010, International TEFL Academy is a world leader in TEFL certification for teaching English abroad & teaching English online. ITA offers accredited TEFL certification courses online & in 20+ locations worldwide and has received multiple awards & widespread recognition as one of the best TEFL schools in the world. ITA provides all students and graduates with lifetime job search guidance. ITA has certified more than 40,000 English teachers and our graduates are currently teaching in 80 countries worldwide.
Want to Learn More About Teaching English Abroad & Online?
Request a free brochure or call 773-634-9900 to speak with an expert advisor about all aspects of TEFL certification and teaching English abroad or online, including the hiring process, salaries, visas, TEFL class options, job placement assistance and more.