teach english online
Expect the Unexpected: How TEFL Enabled Me to Become a Digital Nomad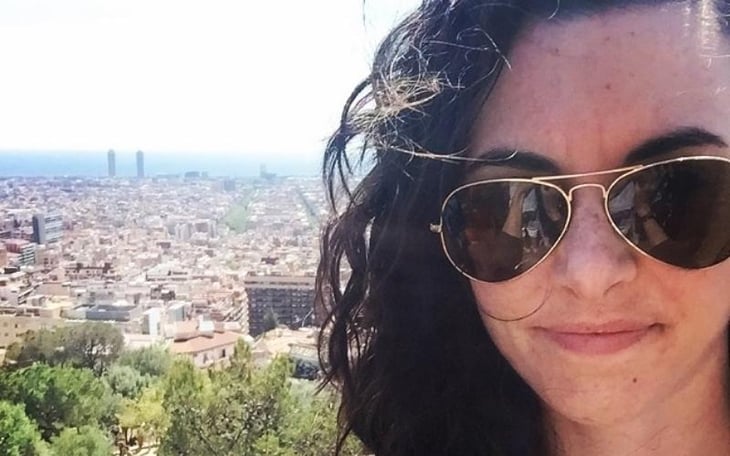 What a wild ride the past two years have been. When I decided to quit my corporate job and move away from home in November of 2016, I had no idea that the next two years would bring so many different kinds of opportunities in so many places. At the time, I was working as a research assistant in a big, well-known policy research company in downtown Chicago. I worked in the international department and when I would tell people what I did, they would respond, "oh, cool!" But I sat most days for eight hours straight alone in my private office, working on tasks that left me wanting more. I was bored. After spending some time in France and Argentina during and after college, I knew I wanted to get back abroad but hadn't found the right opportunity.
Around that time, I met my now fiancé through a language exchange. From Brazil, he was on his way to the Netherlands to pursue a degree in psychology. After realizing that our connection was something special, I decided, why not? And I began looking for jobs abroad, but without much success. I lived down the street from the International TEFL Academy, and realized my best bet at getting abroad could be through teaching English. I had already done so before and figured I had nothing to lose.
Fast forward to 2017–I moved to Germany and found an incredible school to teach at. Things were going great. I didn't love Germany, but the wages were good and the demand was high. Plus, it was extremely easy to travel to a seemingly infinite number of places from the northwest corner of the country. However, around the end of the summer, due to personal circumstances, including a bicycle/car accident (be careful!), my fiancé and I decided to leave.
Foreseeing a change in location, I started pursuing online teaching opportunities. By the time I left Germany, I had developed a solid client base of online students. Where I am today versus then is night and day, but it was enough to get me started. These online teaching opportunities allowed us to spend two months in Spain with family, as well as six months in Brazil, during which I was able to finally get to know the country whose language I had fallen in love with and get to a proficient level. It was easily the most beautiful place I've ever been.
Now, I'm back in Europe–in the Netherlands this time. This is where my fiancé and I had always aspired to be, and thanks to an agreement between the Netherlands and the US, called the Dutch American Friendship Treaty, we are able to make our dream a reality. The agreement allows us to live and work here, as long as our professional activities are self-employed or freelance. As an English teacher and translator, this works perfectly. We don't know what the future will bring–maybe our businesses will go smoothly and we'll be able to stay here for many years, like we've been hoping. And maybe things won't work so well and we'll only stay for a year or two. Either way, it will have been worth it because of the time we'll have spent in this beautiful country.
If you had told me two and a half years ago that by now, I'd have lived in four countries and would be working for myself, creating a business that I'm proud of, I would have laughed in your face. I love traveling and exploring new places, but four countries–come on! Although some days it's way too hard to be so far from my friends and family, I'm truly living the life of my dreams. I'm exploring new places, learning new languages, meeting new people, and feel much more in control of my own career than I ever did, even if it's not what I expected I would be doing.
Teaching English online was truly a godsend for me. It has allowed me to move where I need to go and maintain a steady income and client base. Some days it's hard working alone, and I miss the days when I could walk down the hall and gossip with a co-worker. But then again, I work in my pajamas most days, so I can't complain that much. I'm learning new things every day, and can see things improving constantly. This whole experience may not have been something I ever planned on, but I wouldn't trade it for anything. It has made me who I am and has shown me how much I'm capable of. And who knows, maybe before I'm done, I'll explore another country or two. Or three. Or four.
You can read more about Hannah in her article Taking it One Step at a Time - Moving to Dusseldorf, Germany
Hannah Fox, 28, is originally from a suburb of Milwaukee, WI, but spent the past two years in Chicago working as a research assistant with a company doing International program evaluation and policy research. She has a passion for learning and teaching languages and has spent time studying and working in Rennes, France, and Buenos Aires, Argentina. She now lives and works in Düsseldorf, Germany.
Want to Learn More About Teaching English Abroad & Online?
Request a free brochure or call 773-634-9900 to speak with an expert advisor about all aspects of TEFL certification and teaching English abroad or online, including the hiring process, salaries, visas, TEFL class options, job placement assistance and more.