Bali Bound During The COVID-19 Pandemic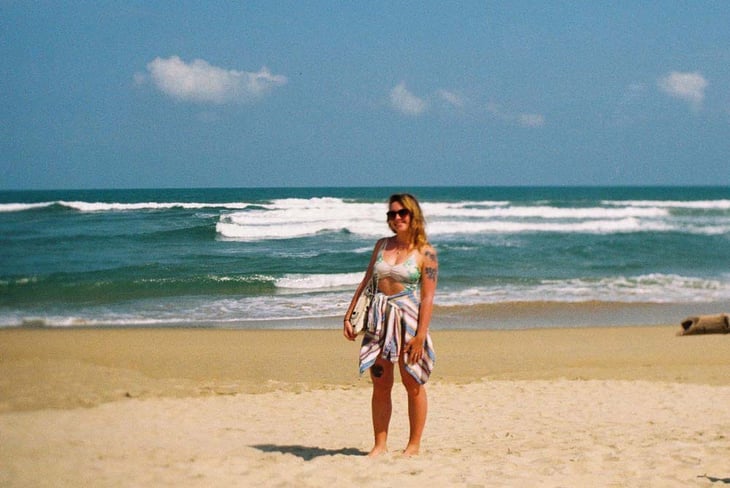 To be honest, the past couple months of watching the COVID-19 crisis escalate have been extremely stressful (still a major understatement) for myself and all the other teachers and expats I've come to know while living abroad. A lot of hard decisions were made in an incredibly short amount of time, and it was heart-wrenching to say so many rushed goodbyes. Nearly all of my closest friends opted to go home to be close to their families during these difficult and uncertain times. For weeks I deliberated the same option; I spoke to all my family members and friends, I wrote endless lists of pros versus cons, and I really haven't spent a day since early February where I wasn't anxious about my next move. In the end, I chose to stay abroad.
I've spent the past year living in Hanoi, Vietnam while working at an after-school language center; the lifestyle had become routine and easy. I finally felt confident in my teaching position, I had become an expert at navigating Hanoi's maddening motorbike traffic, and I had a solid community of friends to travel and attend Hanoi's unlimited array of social events with.
After returning from an amazing trip with friends to Myanmar during Tet, I learned that all schools in Hanoi would be closed as a preventative measure against the spread of the virus. Schools in Hanoi and Ho Chi Minh closed on February 3rd, and have not reopened since. At this time there were only around 16 documented cases in all of Vietnam, so many people viewed this as an overreaction. But week by week the school closures were extended again and again, and by the end of February I had signed onto contracts with two online teaching companies, as it became clear that there was no going back to "normal".
As my yearlong teaching contract was ending in March anyway, I had already purchased a flight to visit Bali in April. Originally, I had been planning to switch to teaching English online and spending the spring and summer traveling more of South East Asia. I was immediately attracted to Bali for the beaches, nature, and laid-back lifestyle that I hadn't experienced in Hanoi.
As we all know, after the pandemic was declared, many countries quickly began closing their borders to foreigners. The clock was ticking on my decisions. I had already secured remote online work, thankfully, but the next huge choice was where to ride out this storm?? With the support of my friends, I moved my flight to Bali to THE NEXT DAY, as I saw the warning signs that Bali would likely be closed to foreigners by the end of the week. My sweet landlady was completely understanding of my situation and even gave me a few parting gifts as she said "hẹn gặp lại" (see you again!).
The past couple of months have been an insane emotional rollercoaster, but overall I feel extremely grateful for all that I've gotten to experience and to be where I am now. I am so very thankful to still have a job during this time when so many are struggling with the instability and lack of control over their financial situations. My students put a smile on my face everyday. We sing and dance and laugh together, just like I did in my classroom in Vietnam. And Bali's online community has welcomed me with open arms - although Bali is not yet on lockdown, I've been practicing pretty strict social distancing and am enjoying more at-home hobbies. I'm painting, reading the books that have been at the bottom of my suitcase all year, and spending time by the pool with my wonderful housemates whom I luckily fell into renting a villa with.
In summary, I'm taking it day by day like the rest of the world. I'm appreciating the little things, staying in contact with loved ones, and trying to figure out ways to give back to members of the local community who still smile and give me a wink from under their face masks when I'm out on a grocery adventure! Normally I'm not a very spiritual person, but something about us all coming together during these insane times, or just being stranded on the "Island of the Gods", has got me asking for blessings and sending out positive vibes to everyone I know. May we all support each other, adapt as needed, and grow stronger as an outcome!
---
For more comprehensive information regarding your TEFL options during COVID-19, please read Coronavirus FAQs: TEFL & Teaching English Abroad or Online - What Are My Options?
Watching a video more your style? It's OK, we've got you covered! Check out our video addressing the issue below:
Kaija is a spicy-food-adoring adventure seeker from Maryland, USA. After university, she had experimented with every job from a chocolatier to a police property clerk, but nothing felt quite right. She taught English in Vietnam for just over a year and hopes to continue her global explorations by teaching English online. You can find her hiking through mountains or boogying down at the noisiest karaoke bar on the block. She takes her passions for fitness, photography, and love for trying out new things wherever she goes!
Want to Learn More About Teaching English Abroad & Online?
Request a free brochure or call 773-634-9900 to speak with an expert advisor about all aspects of TEFL certification and teaching English abroad or online, including the hiring process, salaries, visas, TEFL class options, job placement assistance and more.