Teaching English in Vietnam: Celebrating Tet - The Lunar New Year
"Chúc mừng năm mới!"
"Happy New Year" in Vietnamese and greetings on Friday, February 12 as the Vietnamese welcome the "Year of the rat!" Known as "Tet," the Vietnamese celebration of the New Year represents the most important annual holiday in Vietnamese culture, and is a certain highlight for those teaching English in Vietnam. Through trade, geographical proximity and invasion, Vietnam, like many nations in Asia, features strong cultural influences from China, and celebrates the New Year according to the same lunar calendar. While there are some parallels between the Vietnamese celebrations of Tet and Chinese Lunar New Year, the Vietnamese version is unique and distinct in many facets.
The name "Tet" is an abbreviation of Tet Nguyen Dan, which literally means "the first morning of the first day of the new period." Tet marks the beginning of a New Year on the lunar calendar and the beginning of the spring. In a land where agriculture has been at the heart of civilization from the very beginning, the celebration of Tet provides a perfect opportunity to celebrate the union of humanity and nature, and also of the living and the dead. 2021 is the Year of the Buffalo and the New Year will begin on February 12, 2021.
Tet Traditions & Celebrations
While Tet is a national holiday, various regional, religious and ethnic groups maintain their own traditions and rituals. Many Vietnamese prepare for Tet for weeks leading up to the big day by cleaning their houses, preparing special food, and returning to their ancestral villages to gather with their extended family. It is also customary to visit temples and cemeteries to pay respects to deceased loved ones and to clean their graves as a symbol of respect.
It's also a tradition to decorate houses and pay debts in advance to start the year debt free. Parents buy new clothes for their kids in addition to stocking up on supplies and groceries for several days because all shops close during Tet, which is celebrated over a two week period. At home, Vietnamese families will set up an altar with fruits and flowers to show respect to their ancestors.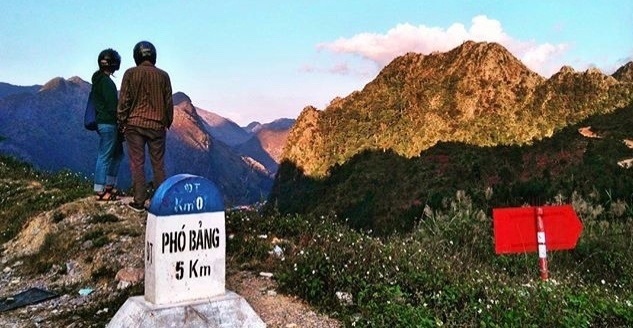 Peach Blossoms & Kumquat Trees
During Tet it is customary for each family to procure a kumquat tree (kumquat is a citrus-like fruit). Just as ubiquitous as Christmas trees are in the West during the Christmas holidays, the kumquat tree symbolically represents the many generations of a household. The fruits are the grandparents, the flowers are the parents, and the buds and green leaves are the children. In addition many families also display a cay neu, a bamboo pole decorated with different objects like origami, and good luck charms.
Peach blossoms are another important plant associated with Tet and are believed to ward off bad spirits. The symbolism of a peach blossoms for Tet is derived from the ancient tale of Tra and Uat Luy, two legendary deities, who once lived on a large peach tree in northern Vietnam. According to the legend, they possess the talent and power to scare off evil spirits and it is believed that they protect the villages throughout the year except when they return to heaven to commemorate the lunar New Year. Hence, to protect their homes during the deities' absence, villagers throughout Vietnam display peach plants around their homes throughout the Tet season.
Traditional Tet Foods
Like any great holiday Tet is celebrated with the preparation of special foods. The most famous Tet dish is banh chung - rice cakes mixed with mung beans, pork and glutinous rice wrapped typically in banana leaves. Other delicacies include gio cha (Vietnamese pork sausage flavored with fish sauce), xoi (red sticky rice), and thit ga, which is a specially prepared steamed, or boiled chicken dish.
The Eve of Tet and Happy New Year!
The eve of Tet is celebrated with grand enthusiasm, excitement and anticipation for the year ahead. Vietnamese through the nation and around the world wait for the clock to strike twelve, and then ceremonies and festivities begin in full force! Bells ring, songs are sung, and prayers are chanted. Children receive gifts and a red envelope with money as a symbol of good fortune in the coming year.
Families congratulate each other saying "Happy New Year" and also "Happy Birthday" because this day is considered a universal birthday when everyone turns a year older. In the streets a virtual symphony of firecrackers, drums, gongs, dances, and parades welcomes the happiness of the Vietnamese and their beautiful way of celebrating their New Year!
Related Articles:
Q&A from ITA Alumni - Teaching English in Vietnam:
Founded in 2010, International TEFL Academy is a world leader in TEFL certification for teaching English abroad & teaching English online. ITA offers accredited TEFL certification courses online & in 20+ locations worldwide and has received multiple awards & widespread recognition as one of the best TEFL schools in the world. ITA provides all students and graduates with lifetime job search guidance. ITA has certified more than 40,000 English teachers and our graduates are currently teaching in 80 countries worldwide.
Want to Learn More About Teaching English Abroad & Online?
Request a free brochure or call 773-634-9900 to speak with an expert advisor about all aspects of TEFL certification and teaching English abroad or online, including the hiring process, salaries, visas, TEFL class options, job placement assistance and more.