By: Ashley Houston
Sometimes all it takes is an inspirational photo or quote to push you over the edge to book that plane ticket, take the leap of faith, and travel abroad. Other times, it's what can keep you afloat between journeys--nourishing the soul and reminding you of all the great things out there in the world.
Through the years we've read countless travel memoirs, blogs, biographies, and now, find ourselves constantly "hearting" every travel thing we come across on Instagram.
If you're like us, you're looking for something beyond the cliche quotes and overused "wanderlust" photos. If you want the cream of the crop, below (in random order) are our top 14 travel blogs and instagram accounts to keep tabs on in 2017 while traveling & teaching English abroad. Oh, and don't forget to follow ITA while you're at it!
1. Spot Travel - @Spot or App
@Spot is an instagram (and app) you can trust to show you all the latest and greatest spots around the globe. It's like following all your friends, plus the experts, and you can save favorites for future planning. Whether you're seeking out a swanky coffee shop to curl up at for the day, a nearby vegetarian brunch locale, or an adventurous hike not meant for the weak of heart, the photos are sure to inspire.
Long time travel blogger, Matt Long, is also an incredible photographer who specializes in what he calls "experiential luxury travel". He is a go to resource for travel and transit tips, good eats, and news. If you're starting to plan your teach abroad adventure and have never been overseas, he will paint a beautiful and organized picture for you of what to check out.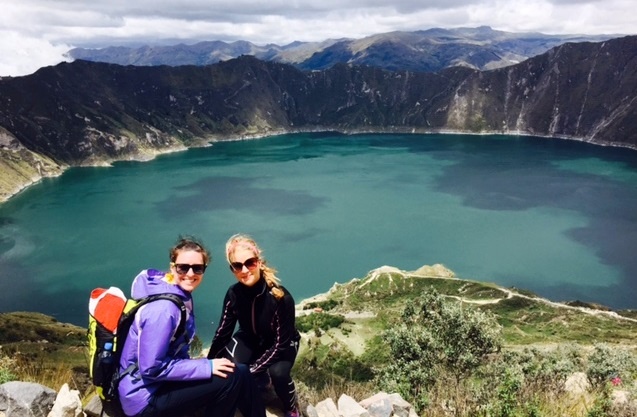 Inspiring and ethical, Uncornered Market is a community of travelers whose aim is to have deeper travel experiences and do good along the way. Centered on the belief that traveling is both for your own benefit and for the good of others, we couldn't love their purpose more. That's exactly who we feel about teaching abroad!
Vibrantly colored photos dot Legal Nomads account as Jodi Ettenberg eats her way 'round the world. She is a storyteller through food, and as a celiac became focused on what food could teach her during her travels. If you want to dig deeper into a culture, go through the eats!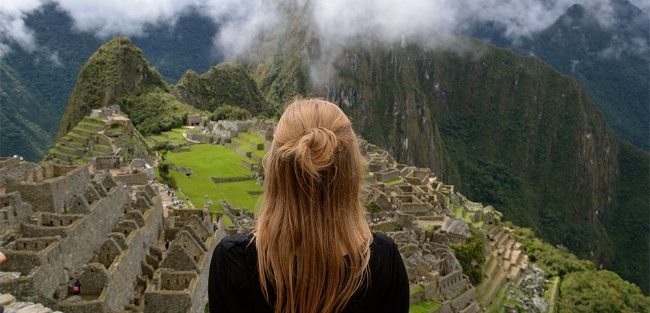 A travel media brand, Afar really gets it when it comes to knowing and understanding the value of exploring a new place through the eyes and life of a local. It's all about connecting, digging into the culture, and going off the beaten tourist path in their travel guides and inspired instas.
Traversing 100+ countries, Dave and Deb are some of the most well known bloggers in the industry, and they do it right. Their crisp, colorful imagery, coupled with captivating, writing make them a must follow on all platforms. Use them to "escape life's daily grind" so you can final take the leap outside of your comfort zone.
They've been telling compelling stories in their magazine for years, so it's no surprise that there are more than a thousand words to describe each of their instagram photos! The breathtaking photos are accompanied with incredibly detailed descriptions that transport you to that moment in time.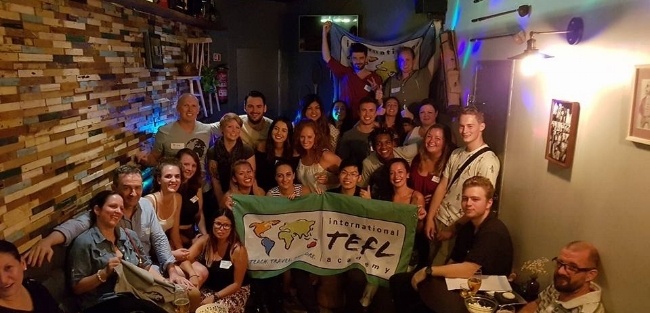 Matt brings a unique lens to travel: with his budget conscious, no frills, risk taking embrace. Through immersion and jumping outside his comfort zone (sometimes literally), he has remained unsettled over the last 6 years wandering the earth. For Matt it's not about possessions, and it's all about showing others that this world is not a dangerous place.
We love Airbnb for our travel housing needs, and we can't help but love seeing the world through the lens of other people's homes. Whether it's a mountain getaway, chic penthouse, airstream on the move, treehouse, or cave condo, their snippets of homes excite us to see new ways we can live in other parts of the world.
A traveler's staple, Matt is all about affordability and helping adventurers save a buck through good planning. While we don't always agree with some of his opinions, he openly shares his advice and experience throughout his journeys. The best part? You don't have to worry about advertisements and gimmicks on his blog.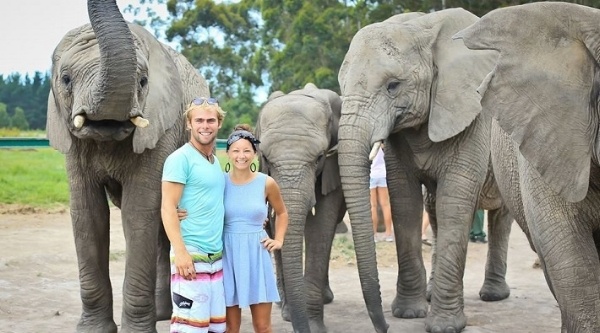 Presenting the non-white perspective of what it means to travel the world, Zim Ugochukwu and the Travel Noire community will become your true inspiration. Focused on sharing the Afro-centric nuances, perspectives, and stories from travelers of color, their guides and instagram are truly captivating.
Dare we say we have a favorite? Matador is a go-to for the meaningful travel sphere. Though technically not a blog, there network and what it generates never ceases to inspire and impress with creative and relevant articles to match the photos and stories they share on Instagram.
With more than 100 countries under this belt, Clint Johnston is a guru when it comes to cost effective travel and saving. Travel hacking his way through free flights, better accommodations, and the best travel gear, he gives a no nonsense view of what really works when you're ready to see the world..but are also budget conscious.
Focused on traveling the world to "see beyond the obvious", his Follow Me To project that has blown up Instagram shows wife Natalia leading Murad to new places. Dressed in local fashion, we can't seem to get enough of these breathtaking images, and we're not the only ones--many people have tried to recreate them!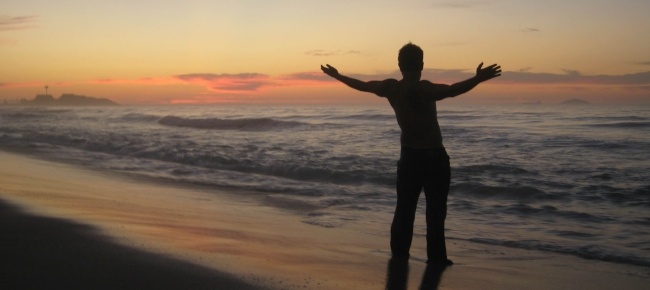 Want to learn more about Teaching English Abroad?
Request a free brochure or call 773-634-9900 to speak with an expert advisor about all aspects of TEFL certification and teaching English abroad, including the hiring process, salaries, visas, TEFL class options, job placement assistance and more.
Related Articles:
About the Author: Ashley Houston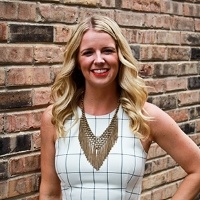 Wisconsin born, raised in the Chicago burbs, Ashley's a true industry pro and brings years of expertise to the ITA team. She has studied abroad four, I repeat, four times.