must read
Tips & Resources for LGBTQ Teaching English Abroad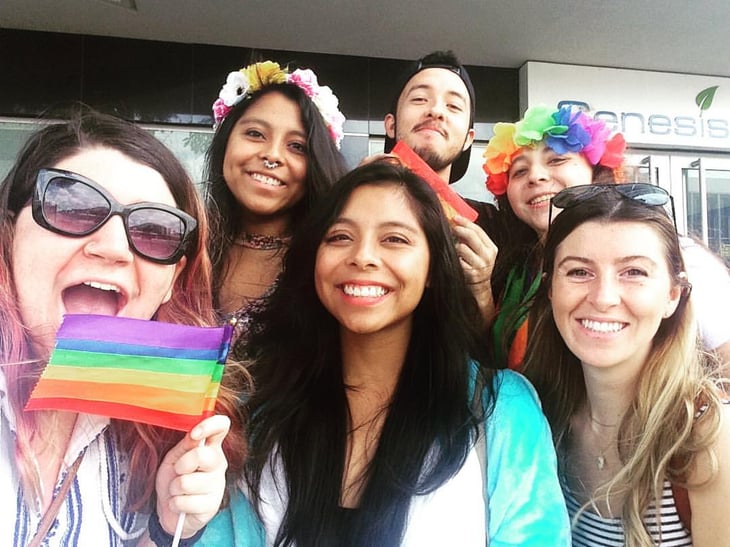 Being part of the LGBTQ community and planning your adventure teaching English abroad can present some unique challenges. In some countries, being openly gay is punishable by law while other countries have open and progressive laws concerning same-sex-marriage and civil-unions. In Thailand, you can be out, proud and loud without concern and in neighboring Malaysia, you will run in to a more conservative culture which can lead to a more discrete lifestyle.
Here are a few places that may help jump start your search for an LGBTQ-friendly location that also has a market for English teachers.
Bangkok, Thailand – While same-sex marriage is still not legally recognized and trans rights are lacking, it is very common to see people who identify as LGBTQ walking around openly in Bangkok and many parts of Thailand. Thailand is often cited as Asia's gay capital and I agree from first-hand-experience that it is the place I felt most comfortable in Asia. Thailand is a great location for people looking to express their gender and sexuality without the fear of overt discrimination. Pockets of Bangkok are dedicated exclusively to the LGBTQ community and you will often see openly Trans people represented in pop culture.
Taipei, Taiwan – Taipei is quickly becoming a contender for the LGBTQ hot spot of Asia. Discrimination in the workplace and schools was banned in 2007, and Taipei continues to become more and more progressive. In October of 2015, Taipei hosted Asia's largest LGBT conference in Asia and is home to a massive annual Pride Parade.
Montevideo, Uruguay – With same-sex marriage legal since 2013 and discrimination based on sexual orientation and gender identity banned since 2003, Uruguay is considered the most progressive country in Latin America. In July of 2016, Uruguay hosted Latin America's first global LGBT rights conference and Montevideo continues to make headlines in LGBTQ travel blogs.
Sitges, Spain – While the country as a whole is well-known for being extremely LGBTQ-friendly, Sitges is a small town on the Mediterranean coast that offers a great getaway for LGBTQ travelers looking for a nightlife scene combined with lazy beach days. Spain has proudly legalized same-sex marriage and same-sex adoption since 2003 is widely recognized as one of the most liberal countries in the world.
Pro Tip: Keep in mind that some cultures will frown upon public displays of affection, regardless of sexual orientation. In Thailand, I found that while my relationship was fully accepted by my Thai peers, it was not acceptable to show any type of affection in public. Some cultures also place very high value on the profession of teaching and will expect the utmost professionalism in the workplace – which may mean that you and your colleagues don't swap stories about your private life.
Know Before You Go - LGBTQ Travel Resources
When choosing where you want to live, travel and teach, take some time to educate yourself on the laws & cultures of the countries that interest you. The following resources will also help you to learn about some helpful travel resources in addition to gay-friendly businesses around the world.
ILGA – The International Lesbian, Gay, Bisexual, Trans and Intersex Association offers information on over 110 countries and offers a country-by-country survey of the legal position of LGBTQ individuals.
LGBT rights by Country or Territory - Wikipedia overview
IGLTA – The International Gay & Lesbian Travel Association provides references to find LGBTQ travel businesses and resources.
Matador Network - One of the top travel resources on the entire Web, Matador Network has published dozens of great articles for gay travelers.
Gayguide.net – A worldwide gay business directory.
Out Traveler Online Magazine - Provides destination information and feature articles about all sorts of travel-related topics.
The Lonely Planet - Arguably the world's most famous guidebook series, LP is not an LGBTQ-specific publication, but in addition to first-rate travel information, the guides and website provide a good amount of tips, advice & resources for gay travelers.
ITA LGBTQ Facebook Group - Connect with other International TEFL Academy students & graduates who are teaching and traveling around the world.


Some great alumni 'Day in the Life' Pride videos to watch:
A Michigan native, Erika works at International TEFL Academy as a member of the Student Affairs team. Erika began her travels in 2008 with a quick ten-day trip to Germany and Switzerland. After graduating from Michigan State University with a BA in Social Relations & Policy and a dual-degree in Comparative Cultures & Politics, she spent a year volunteering in a Somali refugee community with AmeriCorps VISTA in Columbus, Ohio. Erika then taught English in Bangkok, Thailand for four years prior to joining ITA.
Want to Learn More About Teaching English Abroad & Online?
Request a free brochure or call 773-634-9900 to speak with an expert advisor about all aspects of TEFL certification and teaching English abroad or online, including the hiring process, salaries, visas, TEFL class options, job placement assistance and more.