Here's a transcription of the video:
Good morning. My name's Katie, I'm living currently in Ras al-Khaimah in the Middle East. From now on I will be calling it RAK. I can't wait to show you where I live, where I teach, and some of my students. I've been working at my position for almost two years and I teach in a private school. It's actually owned by one of the sheikhs. And I teach in a classroom similar to the U.S. None of my students are native English speakers, so I take a lot of time teaching English in math, in science, in social studies, so that students gain more experience with the language as well.
I teach at an IB school which means that all of the subjects are taught within a unit and a theme. So today my students have their final projects, which is an invention convention and I'm very excited to see what they did. So, I'm going to finish getting ready, then I'm going to head to school and I'll show you my classroom. I'll also show you my very long walk to school and in the day I'll show you some pictures of my students hard work.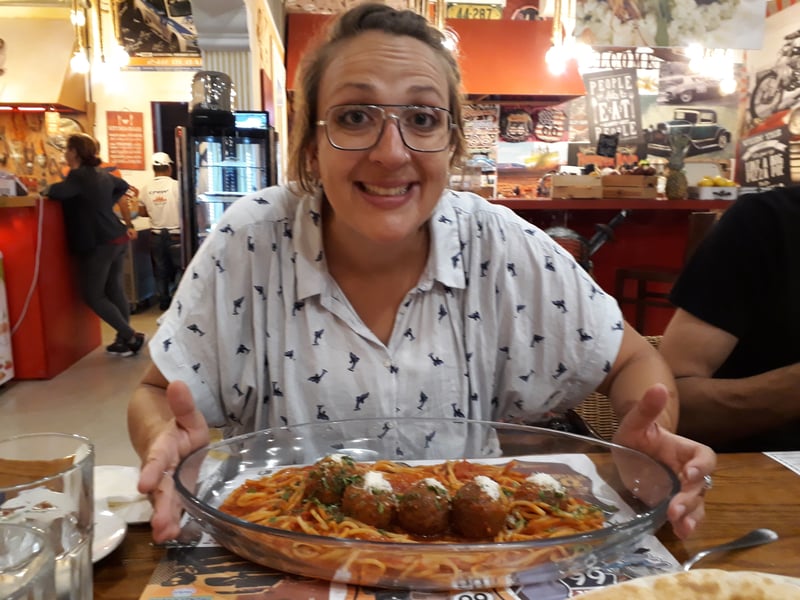 Just so you can see how long my walk is, that's where I live and that's where I work. So long.
This is my classroom. We have a bunch of student work on the walls. My windows are currently covered but there's work there too. And we also have some Arabic because students are practicing the Arabic language. My school is named Emirates National School and it runs from grades K to nine, starting in grades five the boys and girls separate, at this school, not every school in this country, due to customs. And I'm the lucky one who teaches in the grade five boys class.

I just got off of work. On Tuesdays I work from 7:30 to 4:30, it's a very long day but then I get to come home to the sun and be outside at least for another month or so until it becomes way too hot to even be out. A lot of people ask me what it's like living in the desert. And they don't actually believe that I do, but this is my backyard. It's very sunny, but it's all sand back there. After work I usually head to the gym, but I'm going to make a stop today on my way to hopefully show you guys a nice view and teach you a little more about RAK but it's hard to say the view is different here every single day.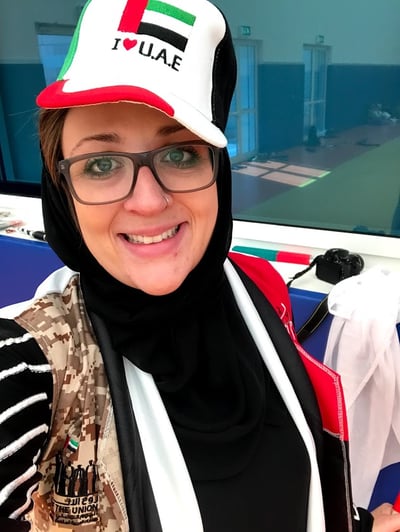 So this is just my neighborhood. This is considered government housing, it's a little bit different of a situation here than it is in Chicago at least so take a look. Alright, this isn't my actual favorite view, but unfortunately today it's too hot and muggy so you can't see my mountains, but usually there are mountains out there. You can kind of see them if you try really hard.
A little bit about RAK for you. RAK is one of the seven Emirates, most people have heard of Dubai and Abu Dhabi, but RAK is the furthest north on the peninsula. It's a much more traditional Emirate. When I say traditional, I mean, the customs and traditions that you think of in this region, they're a little bit more prevalent here, still not much, but Dubai is essentially an expat community, so it's a lot less traditional. I really enjoy living in RAK because it feels like I'm surrounded by the culture that I wanted to experience when I moved out to this region. Arabic hospitality is everywhere here and I really enjoy it.
Something that is really different out here, as a teacher and just living in a different culture, is how prevalent the religion is in every day life. Every day my students go to prayer time after lunch, led by one of the Islamic teachers or Arabic teachers and I get to hear the prayer call five times a day and I've loved it ever since I moved here. I'm going to continue my trek to the gym now and hope for a camel spotting on my way. In the meantime, please send me any questions that you would like me to answer about this area. I would love to know what people are curious about.


One thing I know that people are very interested to know is how I feel as a woman living in the Middle East. And I can tell you, I feel perfectly safe, and honestly it's kind of nice. Because of the religious traditions and the modesty, often times women have separate waiting areas. So if I go to the pharmacy or the bank or anywhere, I usually have a different area that I can wait in that involves a much shorter line. A lot of what we hear in the Western world about how women are treated here is just not true or not something I think about. I won't say it's never true, but I've never experienced it here and I feel that women are treated the same as men. I will say that the UAE is a very progressive country, but if I'm basing my feeling as a woman off of my experience I have no problems, I've never been concerned, I think it's totally safe.

Before I sign off for the night I wanted to give you a little bit more information and also answer some questions so first I'm going to start off with how I got TEFL certified. I used to live in Chicago, so I took a course at the Chicago location, it was right down the street from where I was staying. It also was very easy for me to walk to Cubs games after the course, on the days that finished early. As a certified teacher, I was a little hesitant because I didn't want to get a bunch of repeats, but I learned a ton of new teaching strategies and I also learned so much about grammar.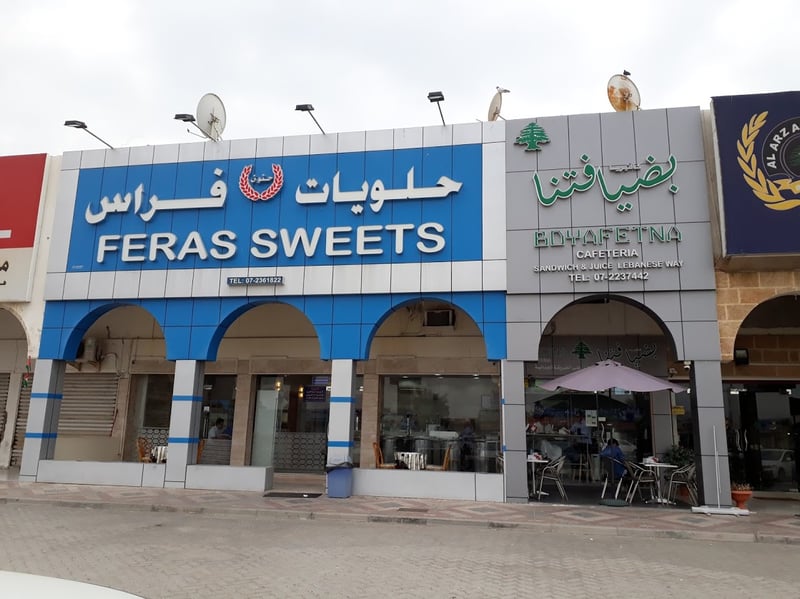 While I was taking the course I received a lot of help on my resume, making sure it marketed myself to the UAE, which is a little bit more strict, in terms of the requirements. Before I moved to the UAE, I worked in Mexico, which actually really benefited me in terms of receiving this job because they look for prior experience abroad, because you have to sign a two year contract. Because it's a two year contract, the companies and the schools that hire you, they want to make sure that you can handle living abroad, that you're comfortable and adaptable, so the prior experience in Mexico definitely helped me here.
I wanted to also teach you my favorite word that I've learned since moving here, which is 'inshallah', which essentially translates to when God wills it to happen, it will happen. This word actually started off as my least favorite word because my first paycheck here, after living in Mexico and moving here was inshallahed, meaning they did not have our paychecks in time, so they did not pay us. If I remember correctly, they paid us the next day, but it ended up being the most meaningful word that I learned here and I hear it and I use it quite often with my students and in the community. Just a quick corrections corner, when I said "good morning" this morning, (greeting in foreign language) it's possible I said good night to you, so I'm going to say (greeting in foreign language) again, just in case.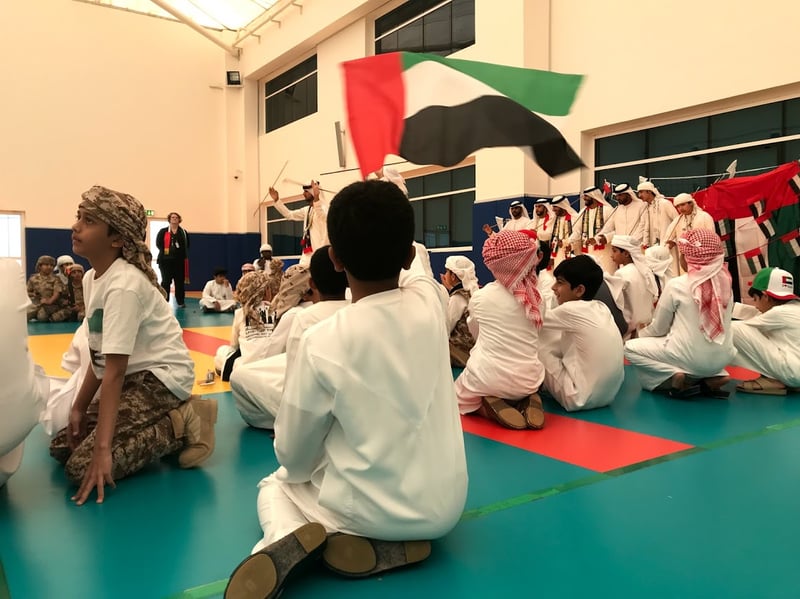 Before I say good night I did actually think of one other thing I wanted to tell you, which is traveling. We who teach abroad usually love to travel and this area is perfect for it. Since I moved here, I believe I've been to nine countries which makes Greece lucky number ten, which is perfect because I will be in Greece in ten days, for ten days. If you have any more questions for me or if you just want some pointers on my amazing Instagram, Snap story skills that are just very awkward, let me know.




---
Learn more about Teaching English Abroad
Request a free brochure or call 1 (773) 634-9900 to speak with an expert advisor about all aspects of TEFL certification and teaching English abroad, including the hiring process, salaries, visas, TEFL class options, job placement assistance and more.
Related Articles: