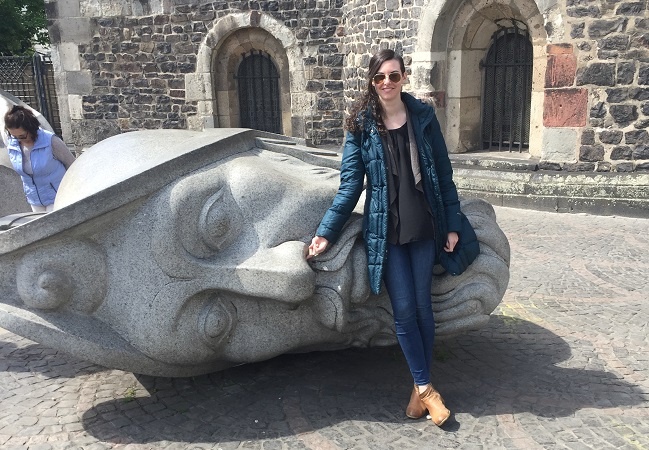 What is your citizenship?
United States
What city and state are you from?
Waukesha, WI
How old are you?
28
What is your education level and background?
Master's degree or Higher

Have you traveled abroad in the past?

Taught English abroad previously
If you have traveled abroad in the past, where have you been?
France, Italy, Netherlands, Ireland, Spain, Portugal, Canada, Argentina, Chile, Uruguay
If you have studied abroad in the past, where did you study?
France
What sparked your interest in going to teach English abroad?
I was unsatisfied in my previous position and had been wanting to go abroad again for a while. I had also taught English in the past and enjoyed it, so it seemed like a good option to pursue to be able to live in a foreign country.
What were some of your concerns before teaching abroad?
Money, being able to go through the visa process successfully, the language (which I didn't know beforehand).
What did your friends and family think about you moving and teaching abroad?
My dad was apprehensive and my mom was excited; my friends were mostly excited, although some of them are scared I won't ever go back home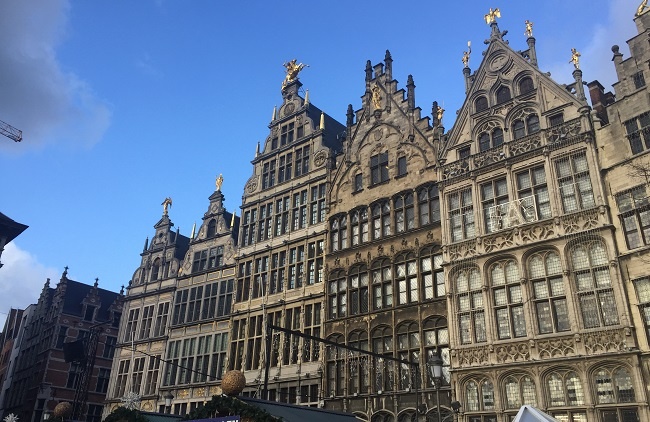 TEFL CLASS INFORMATION
Why did you decide to get TEFL certified and choose International TEFL Academy?
It had good reviews online, and its location was very convenient for m
Which TEFL certification course did you take?
How did you like the course?
I really liked the course for the most part. The instructors were great, although there were some logistical issues during the first few days. I also was not a huge fan of my comments being linked to my name during the feedback given--I had been under the impression that it was confidential.
How has your TEFL training helped you in your current teaching position?
It has given me a basis for teaching that I didn't have before. It also gave me ideas for activities and resources that I can use.
Which city and country did you decide to teach English in and why?
I decided to teach English in Germany in the city of Düsseldorf. I wanted to be in Europe and I also wanted to be legal. Düsseldorf is a big enough city to find work, but is also not over-saturated with English teachers like I had heard Berlin is. I also wanted to be in a place that facilitates international travel.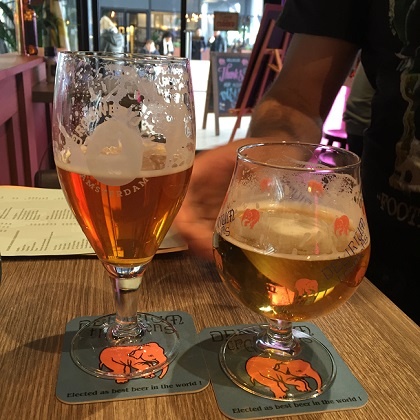 How long have you been in this country and how long do you plan to stay?
I have been in Germany for six months. I was originally planning to stay for 4-5 years, but am now thinking of changing my plans because of personal reasons and because people here are not always very nice. I may end up staying a total of 1.5-2 years.
What school, company, or program are you working for?
Linguarama, Schröder & Schröder, Volkshochschule
During which months does your school typically hire?
Unsure, I was hired in December.
Did you secure this position in advance of arriving?
No
How did you interview for this position?
In-person interview
What kind of Visa did you enter on?
Tourist visa
Please explain the visa process that you went through
I came in on a tourist visa and then had to schedule an appointment with immigration to be able to receive a work visa. It took me two months to receive my work visa. I had to have health insurance, a contract from one language school, passport, lease, and biometric pictures.
What are the qualifications that your school requires for teachers? Please check all that apply
I'm unsure to be honest, but I think at least TEFL or CELTA
What is the best way to apply?
Email
Tell us about your English teaching job!
Schedule: I work for three language schools and currently have between 14-20 classes per week depending on cancellations and holidays. I receive €46 (~$56 USD) per 1.5 class from one language school, €43 (~$52 USD) from another, and €33 (~$30 USD) from the VHS.
Pay: I am not sure how much I will be able to save, as I still have to figure out how to pay taxes and how much they will be, but I'm living comfortably.
School: I work for two private language schools teaching business English and one public school teaching general classes.
Students: I work only with adults, although some in the VHS are students.
Vacation: I am able to take a lot of vacation because I am a freelancer, but money-wise I have to be careful.
How did you find somewhere to live and what is it like? Do you have roommates?
I found an apartment through Wg-Gesucht.de when I first got here for six months, and used the website to find a new place that I just moved into. I had two roommates before and one roommate now. I have had my own room in both places and share a kitchen, bathroom, and living space.
COUNTRY INFORMATION - FUN!

Please explain the cultural aspects, public transportation, nightlife, social activities, food, expat community, dating scene, travel opportunities, etc...
Culture: Germans are very interesting. They tend to be a bit sensitive and hard to get to know, with an interesting sense of humor. Many of them in my classes are very friendly, although out in public many Germans treat strangers in a way that would be considered very rude in other cultures.
Public Transportation: Great, although I am able to bike everywhere unless I have class in a neighboring city.
Nightlife: I don't know much about nightlife as I don't go out here, but there are lots of lovely parks and restaurants.
Social Activities: I don't know much about social activities either, but there seem to be a lot. There are a few language schools here to take German at. The food tends to be good and there are many international restaurants, plus lots of good local breweries. I'm not single, but places to go on dates are numerous!
Travel: Düsseldorf is a travel hub, so many international trips are cheapest from the city. There are also seven international airports within about two hours of here, which is really convenient.

COUNTRY INFORMATION - MONEY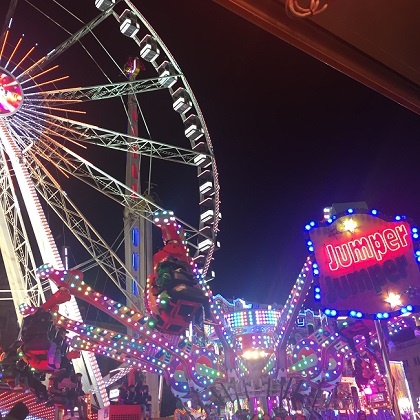 What are your monthly expenses?
- $310-350 on rent/utilities
- $500 on food
- $50 on social activities
- $200 on transportation (only to teach in neighboring cities--I ride my bike everywhere within Düsseldorf),
- $25 on phone
- $200 on travel.
- I also spend less than I do in the US on clothes, toiletries, prescriptions, and laundry.
How would you describe your standard of living?
My standard of living is actually a bit better than when I was living in Chicago.
In your opinion, how much does someone need to earn in order to live comfortably?
I would say €1750-2000 (~$2,140 - $2,446 USD) net is necessary to live comfortably here.


ADVICE FOR PROSPECTIVE ENGLISH TEACHERS
What advice would you give someone planning or considering teaching abroad? Would you recommend teaching in your country?
I would recommend living in Germany if you know the language. If you don't, I would be very cautious about the city you choose. I would tell anyone considering teaching abroad that if they're organized and up for a challenge, they should go for it.