must read
What Type of Visa Can I Use to Teach English in Taiwan?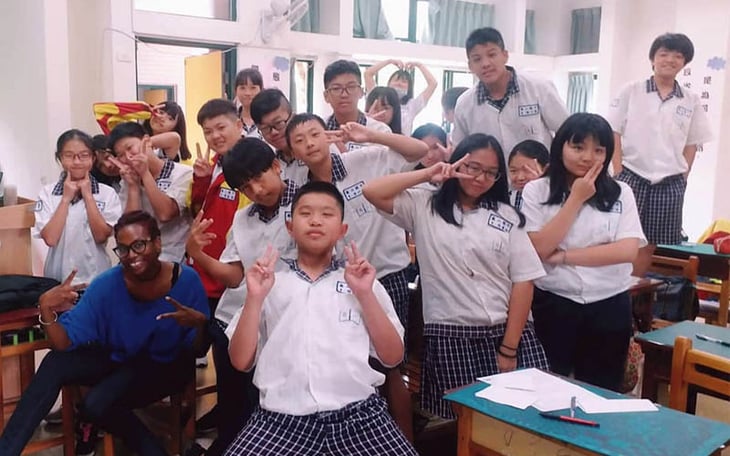 Interested in teaching English in Taiwan? You're in the right place! Visas are an important part of planning your adventure overseas, so you want to make sure you're familiar with the process before you head abroad. The following is the most common type of visa that can be obtained for teaching English in Taiwan.
The type of visa you'll need in Taiwan (and how you get that visa) will depend on your nationality, teaching job and perhaps other factors like whether you get your job in advance of your arrival, or if you get hired locally in Taiwan. Be sure to speak to an International TEFL Academy Advisor by calling 773-634-9900 to discuss your specific questions and concerns about teaching English in Taiwan, including the critical matter of visas.
Nitty Gritty Facts About Visas For Teaching English in Taiwan:
Name: Working Resident Visa
Cost: $160
Documents: Original Bachelor's Degree, federal background check, passport valid for at least 6 months, x2 passport photos, copy of flight itineraries
Length: This visa is valid for the length of the teaching contract (typically one year)
For more information, you can check out the Taiwan Consulate website: https://www.taiwanembassy.org/us_en/index.html
*Note that this is specific to US citizens applying for a visa, and that these visa laws can change, and that it is up to the teacher to look into the most current Visa requirements that a specific to them.
The Process For Obtaining a Visa to Teach English in Taiwan:
Your visa will typically be processed in the United States though it is possible to process it in Taiwan.
Once you have your job offer to teach English in Taiwan, gather all necessary documents:
Documents you need to gather:
- Original Bachelor's Degree diploma
- Federal Background Check
- Passport valid for at least 6 months
- 2 Passport photos
- Copy of flight itineraries
Documents provided by your employer/school:
- Health check upon arrival
- Original teacher Work Permit issues by the Ministry of Education
You will need a prepaid return envelope when going to the consulate to apply for your visa. You can go to the consulate in person or mail your documents to them. The length of time for the visa to be processed is 2 business days.
Once you receive your visa, you are good to travel to Taiwan. Within 15 days of your arrival to Taiwan, you must apply for the Alien Resident Certificate (RAC). Your school will help with this process.
If one decides to process the Resident Visa after arrival in Taiwan, they will need to get the work permit from their employer and then travel to Hong Kong or Japan to process their Resident Visa at which point, they will return to Taiwan to process the Alien Resident Certificate.
Your visa is valid for the length of your teaching contract (typically one year).
Founded in 2010, International TEFL Academy is a world leader in TEFL certification for teaching English abroad & teaching English online. ITA offers accredited TEFL certification courses online & in 20+ locations worldwide and has received multiple awards & widespread recognition as one of the best TEFL schools in the world. ITA provides all students and graduates with lifetime job search guidance. ITA has certified more than 40,000 English teachers and our graduates are currently teaching in 80 countries worldwide.
Want to Learn More About Teaching English Abroad & Online?
Request a free brochure or call 773-634-9900 to speak with an expert advisor about all aspects of TEFL certification and teaching English abroad or online, including the hiring process, salaries, visas, TEFL class options, job placement assistance and more.