Top 5 Things That Surprised Me About Living in Suzhou, China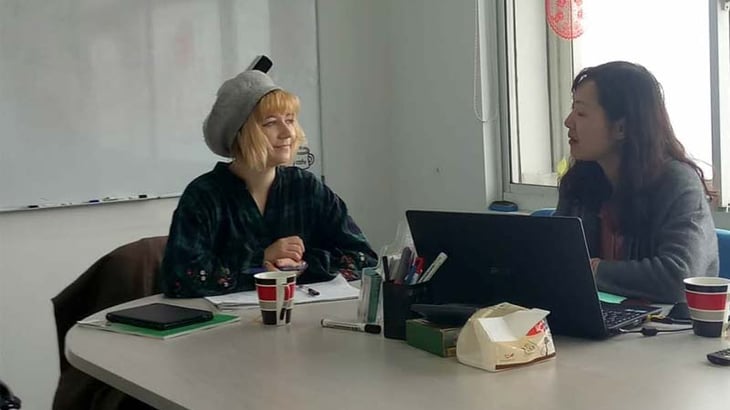 In no particular order, here are the top 5 things that surprised me about living in Suzhou, China...
1. As a newcomer to Suzhou, I was immediately awe-struck by the traditional architecture and gardens of this green city. It comes into stark contrast with the more modern parts of the city. Local cultural tradition was one feature of Suzhou which made me choose this "Venice of the East" as my hometown in China. Yet, the gardens and architecture of yore surpassed my expectations and stole my heart from the start. No amount of research or online pictures can truly put into words the feeling of seeing the old city for the first time. It plays a crucial part in the cityscape that is Suzhou and represents a history that lives on in the hearts and minds of the locals here. It without a doubt, leaves a lasting impression on the visitors here.
2. Mobile Phones: When I first arrived in China, I was surprised at how much people used their phones. Not only do people appear to be on their phones more frequently, but to do virtually anything, the only thing one needs is a phone with the right apps and a bank card to open payment apps such as Alipay and WeChat pay. Whereas using cash slows down business transactions and is a more risky for consumers and business owners, WeChat Pay and Alipay are on-phone payment options which offer convenience and assurance of safety in business transactions.
All one needs to do is scan a QR code linked to one's account and voila, shopping becomes a cinch. WeChat Pay and Alipay are preferred payment options in China reign and are accepted by the vast majority of shops and vendors in China. With this being said, there is no denying that a phone is an indispensable tool for a life of convenience and safety in China. [Read: Mobile Phone Apps You Need to Live in China].
3. Convenience of transport: With Didi, a great public transportation system, and countless motorbike vendors, Suzhou provides a plethora of options for its citizens wanting to go from point A to point B. Whether you choose to walk, rent or buy a bike or e-bike, take the bus or metro, or hire a taxi—or Didi Taxi (China's Uber), you are bound to find a reliable way to make your transit time a cinch whilst visiting or living in Suzhou city.

4. Access to foreign products: Before coming to China and particularly Suzhou, I faced the fear of not being able to find Western medicines or products. However, upon arrival, I was happily surprised to find that this was far from the case. At certain shops, it is possible to find Western products and, at some pharmacies, Western medicines. It's simply a matter of doing some searching and weighing the pros and cons. As imported products tend to be more expensive, I have found it to be a motivating factor—one of many—to further explore Chinese culture and to learn to enjoy Chinese food and tradition. It not only keeps me from "breaking the bank", but was one of my reasons for coming to China in the first place: to learn about and to experience a new culture.
This brings me to my final and TOP point. The thing that has surprised me the most about Suzhou, China is its diversity.
5. Diversity: As an attraction and hot spot for tourists and ex-pats alike, Suzhou is quite diverse for a city of its size and I was surprised to find a diverse network of ex-pats and such an open-minded attitude towards foreigners here. Suzhou ex-pats represent different age groups and countries and come to Suzhou for a variety of different reasons. Many own their own businesses. This accounts for some of diverse restaurants and shops which dot the city. Others are researchers, scholars, musicians, business people, teachers…the list goes on and on…


In a city considered to be "second-tier" developmentally, I had expected to see far less foreigner involvement in the local community, but was pleasantly surprised to learn that this is far from being the case. Ex-pats are actively involved in the community here and host different events for ex-pats and local alike. This aspect of Suzhou life has enriched my life here and enabled me to make lifelong connection with like-minded individuals. I believe that it has also made Suzhou a melting pot of cultures where everyone can share his or her culture and be involved in the community.
Ultimately, Suzhou has exceeded my expectations in every realm of life. The culture, community, cityscape, technology and transportation have left me in awe and in love with my new life. After nearly a year of living in Suzhou, this feeling has yet to fade. I am proud to call Suzhou home. Each day brings new surprises and new lessons to be learned. Although this feeling of surprise may fade over time as culture shock continues to dissipate and Suzhou culture becomes my new "normal", the impression the city gave upon experiencing it for the first time will impact me for a lifetime.
Related China Resources:
Upon graduating from College in 2014, Amanda received her TEFL certification from International TEFL Academy and began teaching English in France. A few years later, and a Fulbright grant under her belt, she went on to teach English in South Korea, and then Suzhou, China, where she became one of our 2018 Alumni Content & Writing Ambassadors.
Want to Learn More About Teaching English Abroad & Online?
Request a free brochure or call 773-634-9900 to speak with an expert advisor about all aspects of TEFL certification and teaching English abroad or online, including the hiring process, salaries, visas, TEFL class options, job placement assistance and more.