must read
The Pros & Cons of Teaching English in the Middle East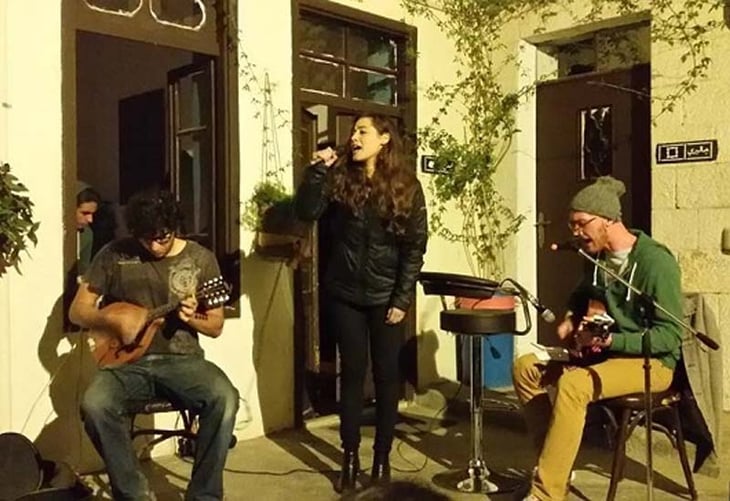 There are many, many reasons to teach English in the Middle East. You can learn Arabic, Turkish, Hebrew, Kurdish or other languages here. You can gain valuable insights to an oft-misunderstood yet crucial part of the world. You can have adventures that resemble the movies. However, each country in the region offers very different experiences for English teachers. The following are some of the pros and cons I've determined from my time living, working, and teaching in Iraq, Jordan, Lebanon and Tunisia.
Iraq – Kurdistan Region
PROS
Iraq is a fascinating country – its issues notwithstanding. I've been to both federal Iraq and the Kurdistan Region, but have only taught in the latter, so I'll talk about that. The Kurdistan Region is incredibly diverse, and this is apparent in the classroom. You can teach students who adamantly want Kurdish independence, people who fled ISIS and came to the Kurdistan Region from other parts of Iraq due to its better security, and highly motivated youth who want to work abroad.
Salaries are not what they are in the Gulf, but they're higher than most other Middle Eastern countries, I'd say. Erbil, Duhok and Sulaymaniyah are cheap cities if you have a foreign teacher's salary, and you'll likely be paid in U.S. dollars, which are widely accepted in the country. Finally, many employers will provide accommodation and transportation to work, which covers most of your living expenses. The thing I enjoy most here is the conversations I have with people about affairs in the country and the wider Middle East.
CONS
The Kurdistan Region is significantly safer and more livable for foreigners than other parts of Iraq, but there are still difficulties. The electricity goes out several times for day, and almost every building has a generator. There is not a lot of nightlife, though there are options, and many locals and foreigners like to go out. Not a ton of people speak English, so if you don't know Kurdish or Arabic it could be hard to communicate with people outside of work.
The political situation also affects life. Most notably, the Erbil and Sulaymaniyah airports closed for international flights last year after the Kurdistan Independence Referendum. This made getting out of the country difficult for foreigners.
Jordan
PROS
Amman, Jordan, where most foreigner teachers live, is one of the oldest continuously-inhabited cities in the world, and is by far the most livable of the great Arab cities, in my opinion. Many Jordanians speak English, but a lot don't or need to improve, so there's some demand for teachers. You'll also have the opportunity to teach many Syrian, Yemeni and Iraqi students. The foreigner community is quite large due to all the workers, refugees, and NGO types who are based there. Jordan has a ton of history, including the stunning Nabatean ruins of Petra, and it's both easy and safe to get around the country.
It's also the best place to see the rest of the Middle East from, with easy access to Iraq, Lebanon, Egypt, Israel, and now Syria again (though this depends on your nationality). Unlike some other parts of the region, Jordan has very reliable electricity. It's also the best place to learn Arabic. The local dialect is not so different from standard Arabic and other countries' dialects, and is very close to Lebanese, Palestinian, and Syrian Arabic. There are many qualified Arabic teachers, and I found people respect the language and foreigners who study it.
CONS
The biggest downside to Amman is that it's extremely expensive. You absolutely need to make a budget based on your salary and estimated expenses before going there. Some people also complain about the nightlife, but there are bars, clubs, hookah cafes, and a fairly vibrant music scene.
Lebanon
PROS
I worked as a journalist in Lebanon, but never taught formally there. There are not a ton of teacher jobs. Many Lebanese speak fluent English, and grew up speaking it alongside Arabic. It's also fairly hard to get a foreign work permit. There are, however, many volunteering teaching opportunities, especially in the Palestinian and Syrian refugee communities.
If you can make it work financially for a short time (some will provide accommodation), this is a great way to learn Arabic, and also get to live in Lebanon and help people learn English. Lebanon is an amazing country that I recommend everyone visit. It's safe, despite what people think. In Beirut, you can be on a street that is quite literally a big party one minute, next to a beautiful mosque or church the next minute, and staring at the Mediterranean sea the third minute. The rest of the country offers amazing beaches, mountains, food, and history.
CONS
Lebanon loses electricity for several hours each day, especially in the summer. The internet is very slow – sometimes around the speed of 3G. Beirut is also quite expensive, and the rents aren't that far off from some parts of the United States, for example.
Tunisia
PROS
Tunisia was the first place I taught, and it's the reason I'm still teaching five years later. The main languages are Tunisian Arabic, French, and to a lesser extent, standard Arabic. English is relatively new to Tunisians, and there's a big demand for qualified teachers. The food is amazing and truly unique. The nature is spectacular, and the country, known as "Tunisia the green," packs snow-capped mountains, lush valleys, and picturesque beaches into its relatively small territory.
There are also an array of nightlife options, many on the coast. You'll equally love getting lost in the blue and white homes and alleys of Sidi Bou Said, or quadding in the Sahara desert. Tunisia is also not crazy expensive.
CONS
It can be difficult to communicate in Tunisia without knowing French. Few people speak English in Tunis and the interior region. More people speak it in the touristy coastal cities, though. Tunisians almost always default to French when talking to foreigners, sometimes even if you try speaking Arabic. Tunisian Arabic is also difficult to learn, and has many French and Berber words.
Finally, and this is a big one, the Tunisian dinar is not a fully convertible currency, and there are restrictions on taking money in and out of the country. You should consult your potential employer about this before going.
Adam Lucente is a journalist and English-language teacher from New York City. He learned Arabic in college and has since taught in Tunisia, Jordan, and the Kurdistan Region of Iraq. As an ITA Alumni Ambassador, Adam has shared many of his experiences and insights with others interested in teaching in the Middle East through numerous articles.
Want to Learn More About Teaching English Abroad & Online?
Request a free brochure or call 773-634-9900 to speak with an expert advisor about all aspects of TEFL certification and teaching English abroad or online, including the hiring process, salaries, visas, TEFL class options, job placement assistance and more.