Lima, Peru English Teaching Q and A with Zac Heisey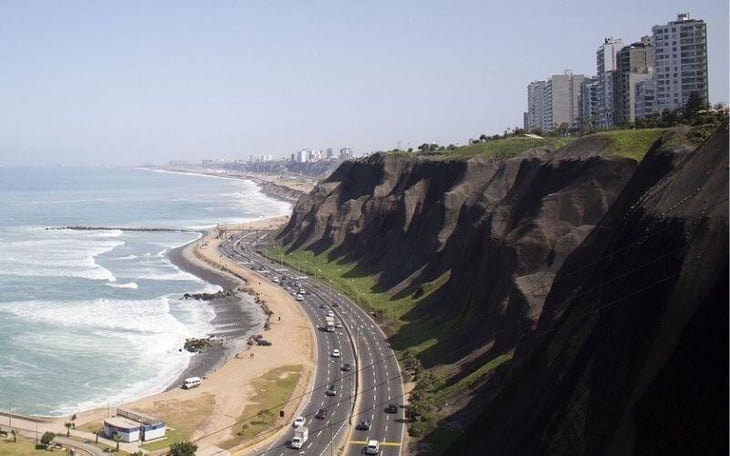 TELL US ABOUT YOURSELF
What is your citizenship?
United States
What city and state are you from?
San Jose, CA
How old are you?
27
What is your education level and background?
Bachelor's Degree
Have you traveled abroad in the past?
Some international travel with friends, family, business, etc.
If you have traveled abroad in the past, where have you been?
Indonesia, Malaysia, Singapore, Cambodia, Vietnam, Hong Kong, China, Japan, Costa Rica, Mexico, Peru
What sparked your interest in going to teach English abroad?
Experiencing completely different cultures during my time traveling through Asia made me want to find ways to continue traveling, while making some money along the way. I also had a desire to settle down in one place for an extended period of time, become a part of the local community, and contribute in some way to the places I was visiting.
TEFL CLASS INFORMATION
Why did you decide to get TEFL certified and choose International TEFL Academy?
I had examined several different TEFL courses, but the information presented both on International TEFL Academy's website, and the advice given to me by their staff sold me on them. I knew I was getting a quality TEFL course from a reputable company, not a "fly by night" $100 certification.
Which TEFL certification course did you take?
How did you like the course?
I found the online TEFL course to be surprisingly difficult, which was actually good for me. It made me realize that ITA meant business, even with their online courses, which made me feel like I was really getting something out of the course. Caitlin Cornell was my instructor, and she provided some very useful feedback to all of my questions, assignments, etc.
My practicum was completed by observing a high-level ESL class at a local community college in California. It was helpful to see how the instructor conducted the course, handled student questions, and got certain lesson points across to students. I just wish I would have been able to participate more during the practicum.
How has your TEFL training helped you in your current teaching position?
The online TEFL course was a wake-up call of sorts for me. Basically, I found out that teaching English was NOT going to be as simple as showing up and speaking in my native tongue. Discovering the different ways in which students learn language, how to approach certain classroom situations, and learning specific techniques to be applied to young learners, business learners, etc. was immensely helpful. Above all else, I found that the regular lesson plan preparation practice was extremely helpful in my current teaching position in Lima, Peru.
TEACHING ABROAD IN LIMA, PERU
Which city and country did you decide to teach English in and why?
I decided to teach in Lima, Peru for the surf, the food, the culture, and the low cost of living.
How long have you been in this country and how long do you plan to stay?
I have been in Lima for about a month, and plan to be here for about a year.
How did you secure your English teaching job?
Online research of English language schools and private language companies in Lima. Basically cold emailing those companies and requesting interviews.
What school, company, or program are you working for?
Summit Education
How did you get your work visa? If you didn't get a work visa, please elaborate on working under the table without a work visa.
Most of the English teaching jobs here are under the table. Some schools asked me to try and secure a recibo por honorario, which is something like a tax receipt. However, in order to get one, I would have to use a local Peruvian's recibo, which seemed a bit weird to ask for. Luckily, most of the schools and companies I interviewed were willing to work around my lack of a recibo.
Tell us about your English teaching job!
Classes: Right now, I am only teaching 4 classes per week, as it is the summer here, and most business professionals take extended vacations. In the next few weeks, I am hoping to fill up my schedule with more classes.
Hours and salary: Each class I teach is 1.5 hours, and I get paid S/.27 per hour, which is about $10.50. The pay range here seems to be between S/.20 - 27 per hour for most schools.
Students: The company I work for teaches mainly adult business professionals. I normally travel to the students' place of business, and teach them either before or after work.
How did you find somewhere to live and what is it like? Do you have roommates?
It was difficult finding a place to live, since I came to Lima with my girlfriend. People posting rooms for rent were not too keen on having a couple staying with them, which is fine I guess. We ended up finding a nice room in a two story apartment in Miraflores, which is a very nice neighborhood. We have roommates from all over the world - some from the U.S., a guy from Denmark, a couple of people from Peru - It's like the Real World Lima!
COUNTRY INFORMATION -
Please explain the cultural aspects, public transportation, nightlife, social activities, food, expat community, dating scene, travel opportunities, etc. about your country:
Cultural aspects: I am learning that appearances are very important in Lima. Not only the way you dress or present yourself physically, but also in how you speak, what you know, etc. Some of my students seem to be "testing" me on occasion, just to see if I really know my stuff. You have to be ready for that, and willing to roll with things a bit. Everyone has been extremely nice and helpful so far, and I have had no real trouble with the local people during my time here.
Public transportation: The traffic in Lima is absolutely insane! The first few days in the city, I was taking taxis everywhere, with each ride costing about S/.8. However, once I learned the bus system a bit, I have taken those pretty exclusively, since they only cost about S/.1 per ride!
Nightlife: I haven't gone out too much yet, but there are definitely some pretty fun areas of Lima, and some very nice bars. I am looking forward to finding a local, cheap watering hole to share a few beers with some friends.
Social activities: I spend most of my free time walking around Parque Kennedy, getting lost in the side streets of Miraflores, or surfing. I hang out with my roomates a little bit, but most of the people I live with have their own thing going on, so it's mostly just me and my girlfriend doing things together right now.
Food: AMAZING! The ceviche is every bit as good as advertised, and the other dished like lomo saltado, arroz con pollo, and pollo a la brasa are great as well.
Expat community: Have only interacted with the expat community online, but that has been extremely helpful so far.
Dating scene: Sorry ladies, I'm taken ;)
Travel opportunities: I am waiting until my schedule is finalized before I take some trips to other parts of Peru. Of course, I will be visiting Machu Picchu during my time here. I also plan to head North to surf Chicama, which is the longest wave in the world.
COUNTRY INFORMATION - MONEY
What are your monthly expenses?
Rent/utilities = $300
Food = $250 (this includes groceries, drinking water, and eating out)
Social activities = $50-100
Transportation = $30-50
Phone/communication = N/A
How would you describe your standard of living?
Modest
In your opinion, how much does someone need to earn in order to live comfortably?
I think anything in the $800-1,000 range would allow a single person to live comfortably in Lima.
ADVICE FOR PROSPECTIVE TEACHERS IN LIMA, PERU
What advice would you give someone planning or considering teaching abroad? Would you recommend teaching in your country?
Just go! If you think about it too much, you will likely find ways to talk yourself out of teaching abroad. There will always be another office job waiting for you back home - teaching abroad is a unique opportunity that you may not get again later in life. Get your TEFL certification (from ITA of course!), spin a globe, and get on a plane!
Hailing from San Jose, CA, Zac Heisey made the move to teach English in Peru. After earning his degree, he spent 4 years working for an Internet marketing company in San Diego. When he finally decided he had enough of the 9-5 office world, he packed his backpack and traveled through Asia for 3 months, which inspired him to earn his TEFL certification and give back to the communities he was visiting.
Want to Learn More About Teaching English Abroad & Online?
Request a free brochure or call 773-634-9900 to speak with an expert advisor about all aspects of TEFL certification and teaching English abroad or online, including the hiring process, salaries, visas, TEFL class options, job placement assistance and more.