Lima, Peru English Teaching Q&A with Matt Harley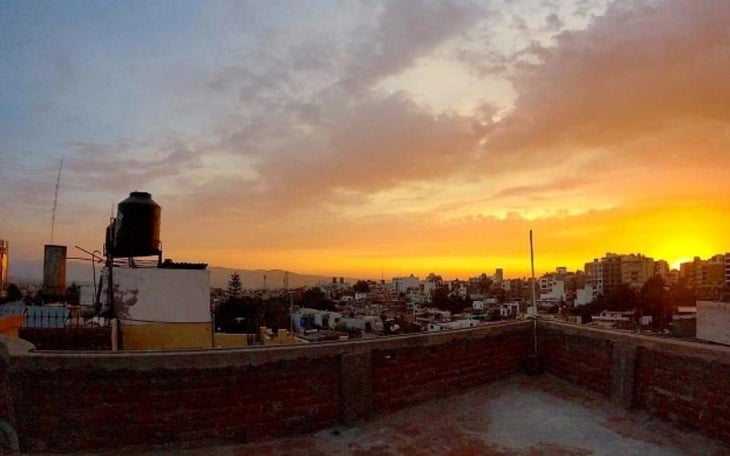 TELL US ABOUT YOURSELF
What is your citizenship?

United States

What city and state are you from?

Annapolis, Maryland

How old are you?

30

What is your education level and background?

Associates Degree
Have you traveled abroad in the past?
Studied abroad

If you have traveled abroad in the past, where have you been?

Canada, Mexico, Costa Rica, Germany, Holland, Belgium
What sparked your interest in going to teach English abroad?

Along with the desire to travel, I wanted to get out of my bubble and try something different.

What were some of your concerns before teaching abroad?

My only worry was if I could find a place to live close enough to the beach to walk. Other than that, I just kind of figured everything else would work itself out.

What did your friends and family think about you moving and teaching abroad?

My family had wanted me to get out of the country for years, so they were happy. My friends were overcome with envy and jealousy


TEFL CLASS INFORMATION
Why did you decide to get TEFL certified and choose International TEFL Academy?

I had never thought of teaching before, so I figured if I'm going to teach, I should probably be taught properly. ITA obviously leaves no question unanswered. They also seemed like the most professional and legit company out there, with fair rates.
Which TEFL certification course did you take?

Peru - Arequipa TEFL Class

How did you like the course?

I had a good time in Arequipa. I was lucky to have really cool, helpful classmates and instructors. Everyone you ask is going to tell you that the course is intense, and that's exactly what it is, but it feels great once you're finished. The grammar is pretty rough and requires some studying, but the pedagogy is a lot of fun.

How has your TEFL training helped you in your current teaching position?

It definitely gave me the confidence to know I can do this. At times, I did wonder if this was going to work out but after my first practice class, I was like ok, I got this. It also helps with your organization and preparation.

Which city and country did you decide to teach English in and why?

Lima, Peru. I wanted a big Spanish-speaking city where I could surf every day.

How long have you been in this country and how long do you plan to stay?

I was in Lima for seven months

How did you secure your English teaching job?

I met fellow alum David Sierra through ITA and he hooked me up with a job.

What school, company or program are you working for?

El Tulipan in Miraflores

How did you get your work visa?

I got a 183-day tourist visa when I first entered the country and then worked under the table getting paid every Friday.


Tell us about your English teaching job!

Work hours varied week to week. Sometimes it was close to 30 and sometimes it was around 10. I was paid between 20 and 30 soles per hour, depending on class size and whether I had to travel. I tried to live as frugally as possible, but I still lost money. I worked for a language school that had classrooms, but sometimes I had to travel to teach. My students ranged from around 12 years old to professionals in their 40s.

How did you find somewhere to live and what is it like?

Craigslist. I couldn't have asked for a better place to live, and I had the coolest, most interesting roommates. I lived in an older house with three other people right on the border of Miraflores and Barranco. We were in walking distance to Larcomar, Parque Kennedy, bars/restaurants, it was perfect.
COUNTRY INFORMATION - FUN!
Please explain the cultural aspects, public transportation, nightlife, social activities, food, expat community, dating scene, travel opportunities, etc...
Peruvians are very proud of their history/culture so there won't be a shortage of interesting things to learn/see. I realized it's important to move to a place that has good food and in my opinion, Peru has the best in South America.

The public transportation wasn't the best. I highly suggest investing in a bike. I got mine from an expat friend when he moved back to the States. There's a pretty big expat community. Unfortunately most come and go, but some do find a significant other and stick around.

The nightlife was pretty hit or miss. I think Barranco has the most to offer. For me, las chicas are very passionate, so depending on what you're looking for, that could be a good or bad thing.
My typical day usually revolved around surfing, but there's plenty of social activities to do in the city, especially along Costa Verde.

There are endless travel destinations is Peru: jungles, beaches, mountains, deserts; it'll take some time to hit them all.
COUNTRY INFORMATION - MONEY
What are your monthly expenses?
NOTE: As of January, 2016 $1 USD = 3.4 Peruvian Nuevo Sol. Exchange rates do fluctuate.

Rent- S./600
Food- S./600, but I eat a lot.
Social activities- S./100
Transportation- S./60
Phone- S./10 for minutes on a prepaid phone.
Travel- I didn't do any traveling until I left.

How would you describe your standard of living?

Comfortable

In your opinion, how much does someone need to earn in order to live comfortably?

At least 2000 soles a month
ADVICE FOR PROSPECTIVE ENGLISH TEACHERS
What advice would you give someone planning or considering teaching abroad? Would you recommend teaching in your country?

My advice would be to do whatever makes you happy and if you can afford it, look around before you settle on a place. I don't regret living in Lima but after traveling, I felt like there were some places that probably would've fit me better. I would recommend Peru because there's something for everyone.

Matt is originally form Maryland and took ITA's TEFL course in Arequipa, Peru. Upon graduation, he moved to Lima, Peru to begin is teaching career.
Want to Learn More About Teaching English Abroad & Online?
Request a free brochure or call 773-634-9900 to speak with an expert advisor about all aspects of TEFL certification and teaching English abroad or online, including the hiring process, salaries, visas, TEFL class options, job placement assistance and more.