40+ teachers
The Path from Global Corporate Communication to Teaching Business English in France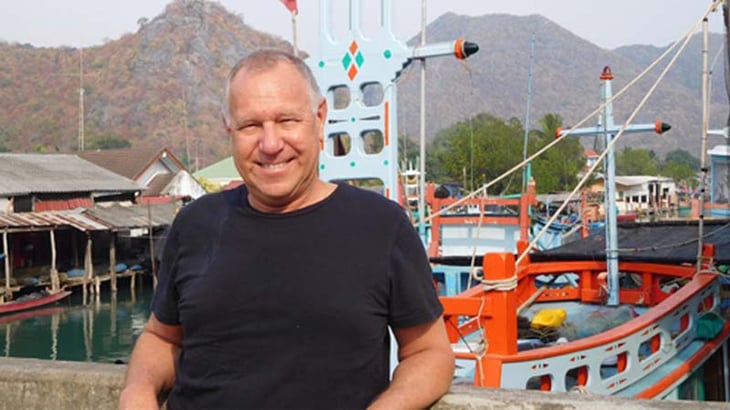 When I decided to retire from the corporate world at the beginning of 2019, I started thinking about how I could continue working part-time while doing something I was really passionate about. The conclusion came pretty quickly as I have always liked teaching, training and coaching. I thought back to my earlier years when I was a student in France and working on my Masters in Applied Linguistics in a town in eastern France called Besançon. I had to support myself, so I found several jobs as an English tutor, translator and finally teaching English to business people - and I really liked it. I studied the various EFL methodologies (including "The Silent Way"!), went on training courses and eventually ended up teaching almost full time. I completed my Masters in Applied Linguistics and enrolled in the post-Masters program in linguistics at the local university and continued teaching for a few years.
I then transitioned to a full-time job in technical writing for two years before finding my true calling in marketing and communication. Throughout my career at global companies such as GE and Amazon, I held various roles in marketing, employee engagement, crisis communication and public relations, and luckily I was able to continue using my teaching and training skills. I even put together a training program to help managers become more effective communicators and motivators. So when it came time to retire from the corporate world, the choice of teaching seems obvious.
But how could I get back into the field of TEFL? What were the latest TEFL techniques and methodologies? How would I find a job? In addition, I knew that to be more credible, I needed to have some kind of certification. After doing some research and speaking with several institutions that offered EFL training and certification, I decided to sign up with the International TEFL Academy's online TEFL course starting March 25, 2019.
I was attracted to the fact that there was a strong curriculum, experienced teachers and a good level of interaction between the teachers and students. I felt this would be critical as I would be learning alone and needed the stimulation of a good teacher and colleagues. I felt that the potential value was in line with the investment of time and money required.
I wasn't disappointed. The ten-week online course was more challenging than I had imagined, but in a good way. I learned so much and little by little, my previous EFL teaching experience came back to me as well. My teacher, Mary Hanson, was also always available to answer my questions and motivate me. I particularly liked the Peer Participation exercises every week – it was very interesting getting insights from the other participants. I even signed on for the extra two-week course in Teaching Business English and Teaching English to Young Learners. I finished the main course at the end of June 2019 and the practicum in July at Wall Street English in Paris. I also completed the supplementary course in teaching business English and teaching children.
Then it was time to find a job. As I live in Paris, there are many opportunities as a strong command of English is critical for many jobs, especially in international companies. I quickly found a few options, but as I was already doing my practicum at Wall Street English, and because they offered me the possibility of working with business people, I decided to continue with them.
I have a mix of students and teaching situations. Sometimes I have classes at the company location, sometimes at the Wall Street English location in Paris La Defense, but most of the time via videoconference. This works well for both the students and me; it saves commuting time and as the technology works very well now, it is easy to have a face-to-face discussion as if we were in the same room. Also, I can easily share documents, audio, write on the 'white board' and interact effectively.
About 90% of my classes are one-on-one and a few with small groups of up to five students maximum. All lesson are very targeted and personalized in business English topics. Lessons range from one hour to a maximum of three hours at a time. Typically I have the same student over the full period of her or his training, but sometimes we team teach so students are exposed to various accents and teaching styles. I teach between 20 and 25 hours a week.
It has been about nine months now since I have embarked on my new career teaching EFL. What I really enjoy, is knowing that I am helping my students not only improve their English, but in many cases help them evolve in their career. For instance, helping students improve their resumes, conducting mock job interviews in English, giving demos in English, presenting to a large audience, etc.
My TEFL activity has allowed me to make a nice transition from a very challenging but rewarding corporate career to a more 'fun' job that is flexible and allows me more free time to pursue my other interests.
At that age of 66, Thomas Scott retired from his most recent position at Amazon after a long and rewarding professional career, to pursue teaching English to business professionals in France. Tom earned his BA in Biology from the University of California Santa Barbara and his Masters in Applied Linguistics from the Université de France Comte Besançon. Tom has lived and worked in numerous countries including the United States, the United Kingdom, and France.
Want to Learn More About Teaching English Abroad & Online?
Request a free brochure or call 773-634-9900 to speak with an expert advisor about all aspects of TEFL certification and teaching English abroad or online, including the hiring process, salaries, visas, TEFL class options, job placement assistance and more.