South Korea During COVID-19: Waiting Out a Pandemic in Paradise
Written By: Jen Smith | Updated: June 28, 2022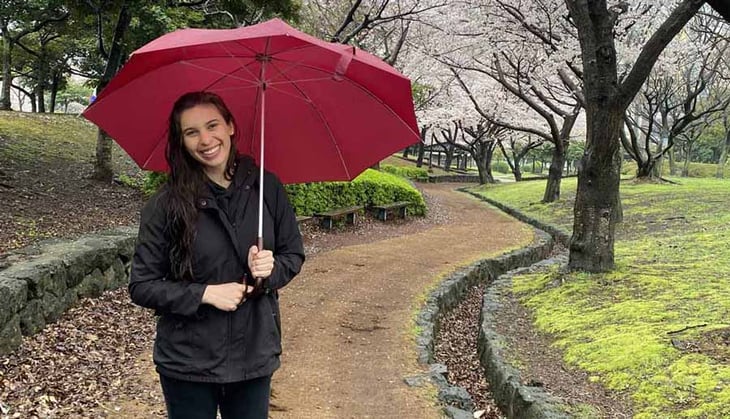 Let's jump right in, shall we?
My name is Jen, and I'm an ITA alumnus living in South Korea during the COVID-19 pandemic. South Korea was hit hard by the virus spread, with case numbers climbing rapidly earlier this year. My boyfriend and I arrived here in mid-December 2019, after finishing our ITA TEFL course. We had just finished training for our new positions when the first case was reported in China.
The first couple of weeks were extremely tense. My school shut down operations for the better part of three weeks in early March to wait out the worst of it. Gyms and churches shut down, reopened, and shut down again. Every morning at exactly 7:30 AM, I was jerked awake from emergency alerts from the Korean government blaring on my phone, which I would have to translate to read thoroughly.
The mainland continues to suffer, with cases still emerging in populated areas such as Daegu and Gyeongbuk. The public school system is still closed, and many institutions have shifted to online classes. However, that's not true for the entire country.
As a disclaimer, my situation is unique. I'm located on Jeju-do, an island off the southern coast of South Korea with a population of roughly 700,000 people. Since Jeju is a self-governing province, many official decisions can be made independently from the mainland.
I chose to stay in South Korea because, despite being at the forefront of the pandemic, it continues to be one of the safest places in the world.
As of April 6th, there are only 12 reported cases on Jeju island and zero deaths. The news coverage surrounding the spread of COVID-19 in South Korea is giving residents and foreigners all the information we need. Jeju Airport even implemented a walk-through clinic for testing, so anyone touching down on the island can be screened for the virus. South Korea is cautious by nature, and the regulations placed on travel and public gatherings are what put us in such a good position.
The only product people "panic-bought" were masks, which pharmacies are still restocking frequently. The lines for masks often wrap around building corners whenever a shipment comes in, and it's common to see lines of people snaking down the street, waiting for pharmacies to begin distribution.
Since I'm at a hagwon (a private institution in Korea) we can also make independent operational decisions and we resumed our classes in mid-March. The day-to-day changes in my job can be summarized with the old adage: "proceed with caution." Teachers take their temperature upon entering the school, and masks are absolutely mandatory while teaching. Hand sanitizer is always on deck, and my students understand that they have to keep their masks on at all times. Attendance is trickling back to normal, but the fact that I have an in-person job to attend to every day is a huge blessing. We didn't even have to resort to online teaching, which is something of a relief, given the horror stories I've been hearing about coordinating virtual classes for students all over the world.
In the intense period, "quarantine" was a loose term here. With beaches and nature so easily accessible, I could leave my apartment and walk to the parks, a beach, or hiking trail and maintain a safe distance from any passerby. There is so much to do on Jeju Island, and my friends and I tried to get outside and support local businesses as much as possible. Traveling outside the country is strongly discouraged, which would normally torture my wandering soul. I'm willing to comply, for the time being, to squeeze every bit of adventure I can out of this magical place.
The most painful part is watching the rest of the world, especially the United States, enter into the territory that we passed months ago. It's difficult being so far from my family and friends, and I check in with them often to make sure they're safe and healthy. We consider ourselves so, so lucky to live in a country that takes the health and safety of its citizens so seriously. I commend South Korea for staying vigilant in its efforts to slow the spread of COVID-19, and we're waiting for the rest of the world to follow suit. In the meantime, I can't think of a better place to wait out a pandemic.
We will get through this, everyone. The human spirit is stronger than any virus. Have that virtual coffee date, or post an encouraging sign in your window. Call your grandparents. Post memes about Tiger King on social media. We can't touch each other, but we can still show compassion and humor in a million ways.
I'm writing throughout all of this! Check out my blog at jenavisonsmith.com, or follow me on Instagram at @jenavisonsmith to send me Tiger King memes. They give me a much-needed chuckle.
---
For more comprehensive information regarding your TEFL options during COVID-19, please read Coronavirus FAQs: TEFL & Teaching English Abroad or Online - What Are My Options?
Watching a video more your style? It's OK, we've got you covered! Check out our video addressing the issue below:
Jen Avison Smith is a teacher and writer from Los Angeles, California. She took her TEFL course online through ITA in the USA while tutoring, teaching ZUMBA classes, and juggling a writing business. She is currently living with her boyfriend in Jeju-do, South Korea and plans on staying through until the end of the pandemic. Jen enjoys dancing, cooking, and getting lost in foreign lands.
Want to Learn More About Teaching English Abroad & Online?
Request a free brochure or call 773-634-9900 to speak with an expert advisor about all aspects of TEFL certification and teaching English abroad or online, including the hiring process, salaries, visas, TEFL class options, job placement assistance and more.