Introducing Your 2020 International TEFL Academy Teach Abroad Film Festival Finalists
After the success of our inaugural Teach Abroad Film Festival last year, we're back at it again this year to bring you round two of this inspirational and fun event!
The Teach Abroad Film Festival represents the only event of its kind, focusing exclusively on English teachers overseas. It's a truly unique event that celebrates the creativity and courage of our ITA graduates who are teaching and traveling in all corners of the globe. The Film Festival will be taking place on the night of April 2, 2020, at the Davis Theater in Chicago's Lincoln Square and we'd love to see you there! Last years event was such a good time - there was laughter, tears, and even people running out of the theater half way through because they felt so inspired to travel, they just couldn't wait any longer to book their trip!!!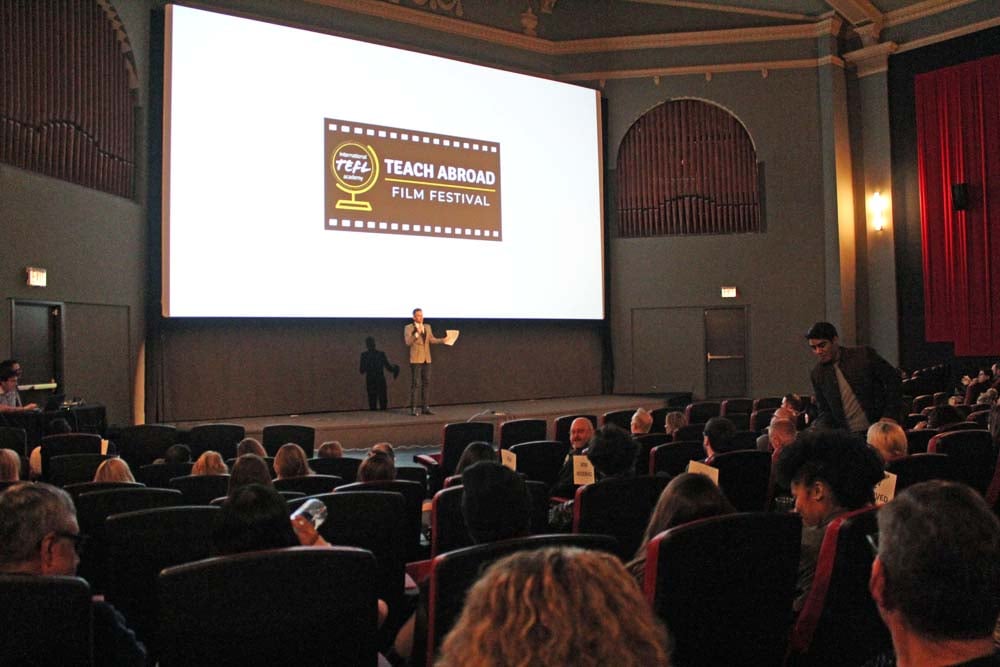 All six of our finalists films will be reviewed and scored by an esteemed jury comprised of professionals from travel, education, teach abroad, and film industries to determine our Grand Prize Winners. Our first place winner will receive $1,600 + $400 STA Travel voucher; our second, $800 + $200 STA Travel voucher; and our third, $300 + $200 STA Travel voucher. And new for this year, we'll be letting our Film Festival attendees take control to determine which film should walk away with our Audience Choice Award - a $200 STA Travel voucher!
Our Jury is responsible for choosing the three overall winners based on the following criteria: Storytelling (30%), Creativity & Originality (25%), Cinematography (20%), and Production (15%). The final 10% of the score comes from an Online Vote that will give our finalists, their friends and family, and all ITA alumni around the world that cannot attend the event the opportunity to view vote for their favorite film. Online voting will be opened for a 48-hour period in the days leading up to the Film Festival. More details on this as well as a link to the online voting page will be released shortly.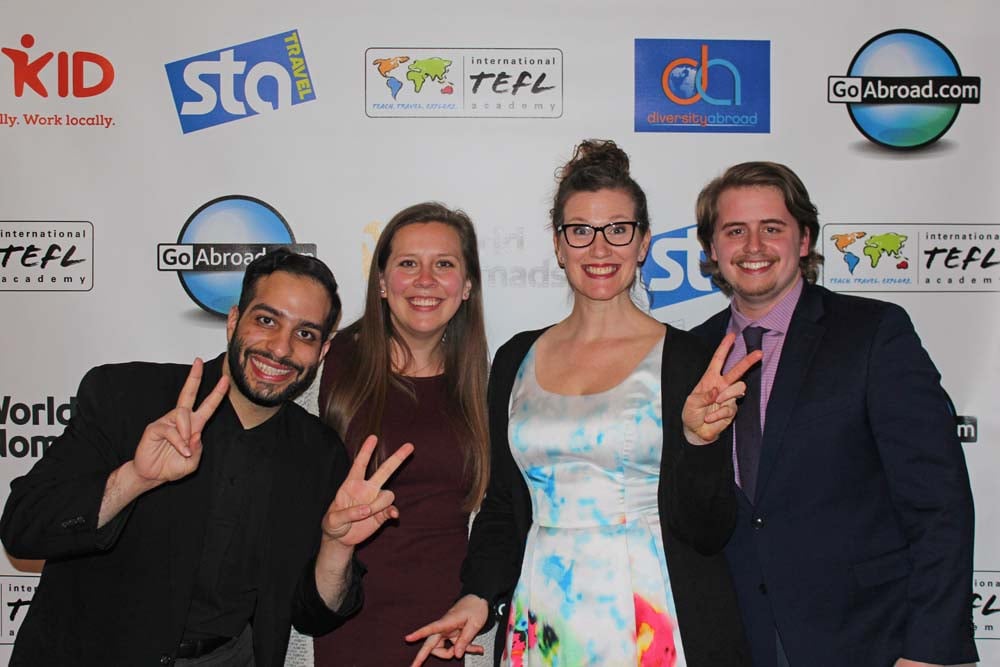 Meet Our 2020 Finalists
Without further ado, we would like to introduce you to our Teach Abroad Film Festival finalists for 2020. All finalists are ITA alumni that are currently living and teaching English abroad or online, or have recently returned home from teaching abroad. Their short films showcase the topics 'Teach, Travel, and Explore' and range from 3-8 minutes in length.
Jonas Hudnall
Traveling Internationally For The First Time

Steven Cruse
Empty Spaces



Courtney Dart
Peace, Love, Indonesia



Kenny Nguyen
The Other Side of Fear



Ryan Thompson
Life's Cross Training



Benoit Potvin
Make Great Memories


We can't wait to show you the awesome films these finalists put together - we just know you're going to love them!
Can't attend the Film Festival? No worries! As mentioned above, we will be showcasing all six finalist films online for a period of 48-hours in the lead up to the Film Festival. You will get the chance to watch them all and cast an online vote for your favorite film!


A Fun Event For a Good Cause
International TEFL Academy is proud to join forces with LEAP Innovations (LEAP) as our 2020 Film Festival charity partner. LEAP is a dynamic organization on a mission to catalyze learning innovation by creating access to equitable, high quality personalized learning experiences for all learners, particularly those in underserved communities. No longer satisfied with incremental change, LEAP aims to dramatically increase student achievement by improving teacher practices, increasing student agency, and fostering student-centered learning environments. Students that have received LEAP resources are gaining higher test scores in literacy and increasing their engagement in learning. Since launch in 2014, we have trained 2,400 educators and pre-service scholars to transform their practice, helped more than 120 schools to redesign their classrooms or entire school model, and impacted more than 40,000 students.
100% of all ticket sales that come from the ITA Teach Abroad Film Festival are being directly donated to LEAP - so when you purchase your ticket, you can feel good knowing your money is being used to help educate America's youth!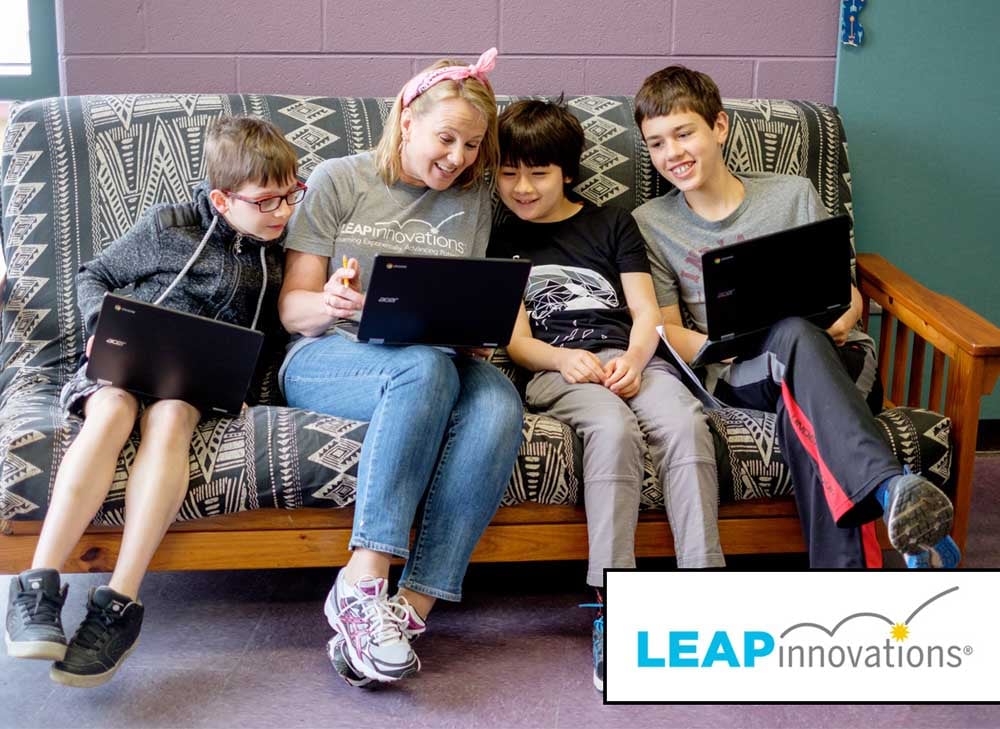 A Shoutout to Our Sponsors
We'd like to take a moment to recognize our Teach Abroad Film Festival sponsors - because, let's be honest, without any of them, this event just wouldn't be possible! This year we welcome back GoAbroad.com and STA Travel, and say hello to sponsor-newcomers Go Overseas, Training Qualifications UK, and Founders Brewing. We're so excited that you guys decided to partner with us on this great event and we're looking forward to seeing some of you there!


Buy Your Film Festival Tickets
We'd love to see you at the ITA Teach Abroad Film Festival - tickets are $15 each with 100% of all ticket proceeds being donated to LEAP Innovations. Event details are as follows:
Thursday, April 2, 2020: 7pm - 9:30pm
The Davis Theater - 4614 N Lincoln Ave, Chicago
Get your tickets here.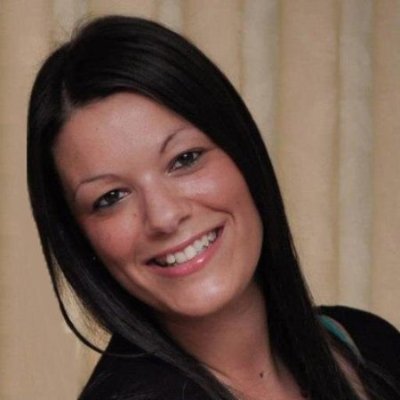 An accomplished traveler (she's visited 40 countries!), Lynda hails from Melbourne, Australia. Since she joined ITA in 2017, Lynda has become a primary expert on the field of teaching English online. Not only has she published numerous articles on the topic herself, but she has worked with International TEFL Academy alumni around the world to produce an entire library of information and content about teaching English online. Lynda also serves as a primary organizer of ITA's ground-breaking Teach Abroad Film Festival.
Want to Learn More About Teaching English Abroad?
Request a free brochure or call 773-634-9900 to speak with an expert advisor about all aspects of TEFL certification and teaching English abroad or online, including the hiring process, salaries, visas, TEFL class options, job placement assistance and more.