Introducing International TEFL Academy's First Annual Teach Abroad Film Festival
International TEFL Academy's (ITA) first annual Teach Abroad Film Festival will take place on the night of April 4, 2019 at the Davis Theater in Chicago, Illinois.
Film submissions are now officially being accepted from all current and former ITA students. Filmmakers can submit their entries through the Teach Abroad Film Festival's online entry form at ita.fyi/FilmFestival. For your submission to be considered, please ensure all rules and guidelines are followed.

FILM SUBMISSION DEADLINE: Friday, February 15, 2019 at 11:59pm CST


International TEFL Academy's Teach Abroad Film Festival is the first film festival that focuses on English teachers abroad. There are roughly 1.7 billion people learning English worldwide and around 250,000 native English speakers working as ESL (English as a Second Language) teachers in more than 40,000 schools overseas. This film festival celebrates the work of incredible English teachers abroad and invites you to see the world through their eyes on this incredible adventure of international education & cultural exchange.
"I'm thrilled that our film festival will allow people to see the world through the eyes of someone fulfilling a dream and not simply a glamorous vacation video," said Bruce Jones, ITA President. "The experiences of an English teacher living abroad are the makings of an adventure of a lifetime, a cultural experience and life challenge, a connection to students in an emotional and cultural way that are difficult to convey in words, but will be expressed beautifully and creatively through their film making."


ABOUT INTERNATIONAL TEFL ACADEMY'S TEACH ABROAD FILM FESTIVAL
The Teach Abroad Film Festival program will include a screening of short films submitted by ITA alumni showcasing their unique stories as demonstrated through three main themes: Teach; Travel; Explore. The short films being screened will come from ITA alumni finalists that are selected from a larger film submission pool. Each finalist will have a shot at taking home one of three coveted cash prizes. A jury made up of TEFL (Teach English as a Foreign Language) professionals, sponsors, and film industry experts will review all short films during the film festival and announce the three prize winners at the end of the screening. Sponsors for the event include GoAbroad.com, VIPKID, World Nomads, STA Travel, and Diversity Abroad, with more to be announced in the lead up to the event.
The festival's mission is to highlight the work of incredible English teachers abroad who help make a difference through international education and cultural exchange. The goal is to empower those that view this as an unattainable desire, and let them know that it can be achieved. To help deliver this message, ITA has partnered with The Foundation for Learning and Youth Travel Education (FLYTE), a nonprofit organization that empowers students living in underserved communities within the U.S.A. through transformative travel experiences. All proceeds from ticket sales to attend the Teach Abroad Film Festival will be donated to FLYTE.
To learn more about the Teach Abroad Film Festival or purchase a $15 ticket to attend the event, visit the website at ita.fyi/FilmFestival.
If you are interested in sponsoring the Teach Abroad Film Festival, please see contact details below.

ABOUT INTERNATIONAL TEFL ACADEMY
Headquartered in Chicago and with 25 locations worldwide, International TEFL Academy (ITA) is one of the most renowned TEFL (teach English as a foreign language) certification schools in the world. We certify 5,000+ people each year to teach English abroad and have an alumni network of over 20,000. In 2018, we were awarded the GoAbroad.com People's Choice Award for Best International Education Organization and just made Inc. Magazine's list of 5,000 Fastest-Growing Companies for 2018.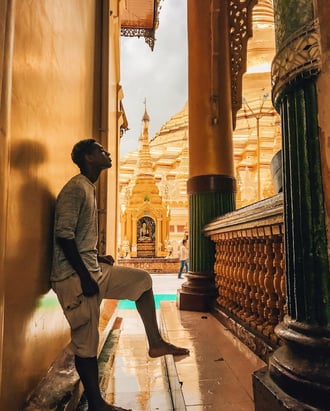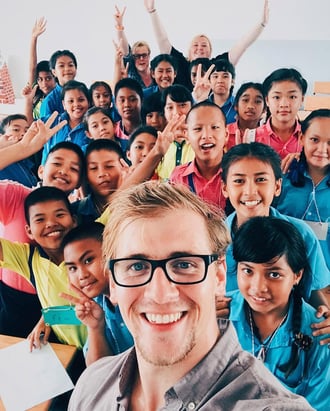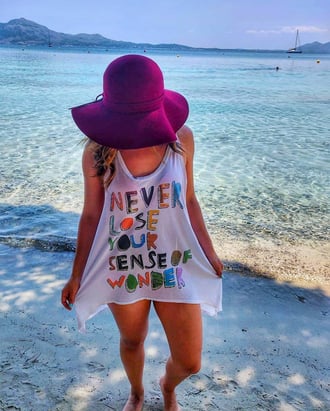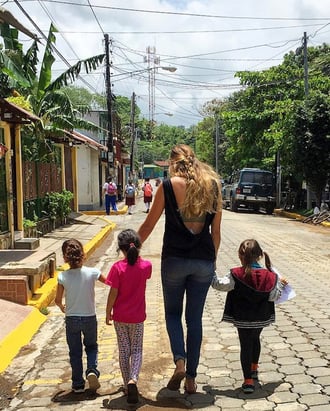 Contact: Lynda Galea & Stephane Le Mentec
Email: marketing@internationalteflacademy.com
International TEFL Academy
916 W Diversey Pkwy
Chicago, IL 60614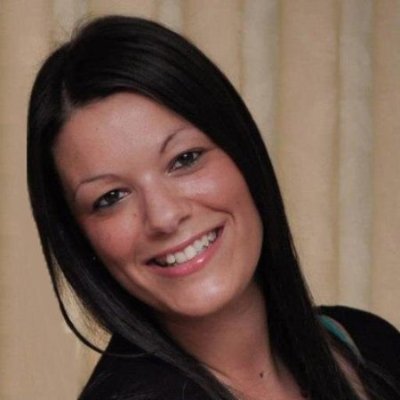 An accomplished traveler (she's visited 40 countries!), Lynda hails from Melbourne, Australia. Since she joined ITA in 2017, Lynda has become a primary expert on the field of teaching English online. Not only has she published numerous articles on the topic herself, but she has worked with International TEFL Academy alumni around the world to produce an entire library of information and content about teaching English online. Lynda also serves as a primary organizer of ITA's ground-breaking Teach Abroad Film Festival.
Want to Learn More About Teaching English Abroad?
Request a free brochure or call 773-634-9900 to speak with an expert advisor about all aspects of TEFL certification and teaching English abroad or online, including the hiring process, salaries, visas, TEFL class options, job placement assistance and more.