5 Emotional Challenges You Will Face While Living Abroad
Living and teaching English abroad always looks so fun on Instagram, but for some, it can be extremely challenging. In this post, we seek to provide another perspective and be utterly transparent about some of the lows people experience while living abroad.
The excitement of moving abroad to teach English in a new, foreign country, ready to embark on the adventure of a lifetime, can overshadow some of the life challenges you will face. But, let's be real; navigating your new life abroad won't always be a walk in the park. You do go through some emotional stages of moving. Emotions like confusion, doubt, and frustration happen, as they do anywhere. You will need to overcome obstacles and hurdles that will test you in ways you probably never considered. The outcome, however, will be a stronger, more resilient you.
We wrote this article not to scare you or cause a shadow of a doubt on your goals of experiencing the world as an international English teacher. You always hear about the positives of moving abroad to teach English - meeting new people, enjoying new foods, learning a new language, experiencing a new culture, traveling to new places, students whose lives you help change, etc. And while all of these are true, we seek to provide another perspective and be utterly transparent about some of the lows people experience while living abroad.
Common Challenges of Moving Overseas & Living Abroad
Here are the things that no one talks about while living abroad:
1. Missing family events back home
While it's a tough pill to swallow, life back home goes on whether you're there or not. Does it suck knowing your family and friends are celebrating birthdays, job offers and promotions, weddings, and Christmas without you? Sure. Is it worse that you can see all the fun unfold via social media? Definitely. While social media creates a double-edged sword in instances like this, I like to think of it as an opportunity that allows you to see just how happy your friends and family are at that particular time.
And then there's missing out on the not-so-fun events, like the loss of a loved one back home while you're still abroad. While it's always possible to travel back home to be with family and friends at times of need, consider situations like Covid where borders shut down, preventing people from being able to fly home.
2. Saying goodbye to new friends
While teaching English abroad, you tend to make friends with other ESL teachers at your school or other foreigners you meet while out and about. Of course, you will also make plenty of friends with locals. And when you live abroad, these friends you make often become like family to you. In fact, it is not uncommon for English teachers to meet their lifelong partner or spouse while living abroad.
You see your new friends regularly, share holidays and birthdays with them, travel with them, and perhaps work with them. You grow close and form strong bonds in a very short period. While this sounds great, remember that your new friends may be on a different timeline than yours. Their teaching contract/visa may be up before yours, they may be moving on to their next city or country, or they may just decide it's their time to go home. Or, you might be moving on shortly after making some of these new friendships.
Saying goodbye to these new friends that have become your family is tough. And this doesn't just happen once - it keeps happening, over and over again. You don't know when you'll see them again, if ever, but one thing you get to hold onto for life is the memories you made with them. Those late nights laughing until you cried, those meals you shared over a good glass of wine, and those nights where you danced until the sun came up - those are the memories that last a lifetime.
3. The struggle to find your community and passions in a new place and language
Starting a new life abroad definitely brings on challenges. For one, you will likely face language barriers unless you already speak the local language. While you typically don't need to speak the language of the country where you teach, learning the basics will help tremendously. But even with the basics under your belt, you will still face daily challenges - going to the bank to open a new account, ordering food at a restaurant, and even visiting the doctor may be a struggle.
Language barriers can leave you feeling alone, unable to find your community or where you fit in a place of unfamiliarity. Events like these can bring on social anxieties and affect your mental health. If you haven't experienced anxiety in the past, you may not know how to deal with these new and overwhelming feelings of nervousness, restlessness, and dread. Try not to let these feelings defeat or deter you from seeking out your passions and taking on new experiences. Teaching abroad provides so many unique opportunities that not everyone can experience, so make the most of it!
4. When something bad happens, it always feels 10x worse in a foreign country
This, I know is true! I remember my stomach doing backflips when we went into lockdown back in 2020 due to the COVID-19 pandemic. Even though I had been abroad for eight years and adjusted to not seeing my family for extremely long periods, I still felt helpless.
Ever experienced a breakup while abroad? Talk about feeling more alone than ever before - ten out of ten would not recommend it. The worst of the worst is having family pass away back home, and you can't be there to say goodbye. And yes, this is obviously a tough life event to experience no matter where you are, but being abroad during this time and away from family to seek that sense of comfort and support only amplifies the situation and, at least for me, made it the absolute worst feeling in the world.
5. When you return home after living abroad only to find you can no longer relate to your family and friends
Not to mention the things that used to bring you joy seem further away than ever before. In fact, you've just spent the best few years of your life living and teaching English abroad. You forged the most amazing friendships with people from all over the world, learned a new language, traveled to foreign lands, learned to appreciate the simpler things, discovered new passions, and gained a level of independence that you'd never felt before. You feel like an entirely new person and have a brand new perspective on life… and then you return home.
Don't get me wrong, being back home is great - you get to reconnect with friends and family and share stories about your travel adventures. But after your life-changing experience abroad, sometimes returning home just doesn't quite feel like it used to. You may experience a level of disconnect and find it difficult to relate to your family and friends. Everyone is working their 9-5 job, planning weddings, having babies, buying houses, and just moving along with society's view of what a typical life plan should be. And while there's absolutely nothing wrong with taking that route, you know it's just not for you. After all, you're already scheming up your next adventure in your head because you know that home is where the heart is, and your heart is now on the other side of the world.
While you may feel somewhat guilty for having these thoughts and feelings, just know that it's totally normal and acceptable. If living abroad is what makes you happy, then continue to live that dream - you've done it once before, so you can do it again!
Despite facing the challenges outlined above, I firmly believe that moving abroad has and will go down as the single best experience of my life. Yes, you will experience the lowest of lows and the highest of highs, but speaking from my experience, the highs far outweigh the lows.
There will always be obstacles you'll have to navigate alone, but you'll learn to embrace them. You'll make mistakes and learn from them. You'll learn to ask for help when needed, even if you don't like burdening others. There will be times when you'll take on way more than you can chew, but you'll find a way to prevail. If anything, living abroad will teach you just how strong you truly are - it will help you build resilience, appreciate what you have, and become the best, most independent version of yourself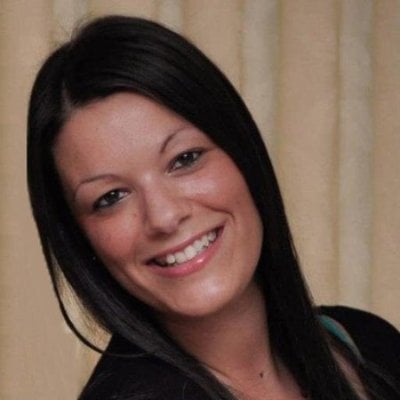 An accomplished traveler (she's visited 40 countries!), Lynda hails from Melbourne, Australia. Since she joined ITA in 2017, Lynda has become a primary expert on the field of teaching English online. Not only has she published numerous articles on the topic herself, but she has worked with International TEFL Academy alumni around the world to produce an entire library of information and content about teaching English online. Lynda also serves as a primary organizer of ITA's ground-breaking Teach Abroad Film Festival.
Want to Learn More About Teaching English Abroad & Online?
Request a free brochure or call 773-634-9900 to speak with an expert advisor about all aspects of TEFL certification and teaching English abroad or online, including the hiring process, salaries, visas, TEFL class options, job placement assistance and more.