TEFL job
Immunizations, Prescriptions, & Mental Health When Teaching Abroad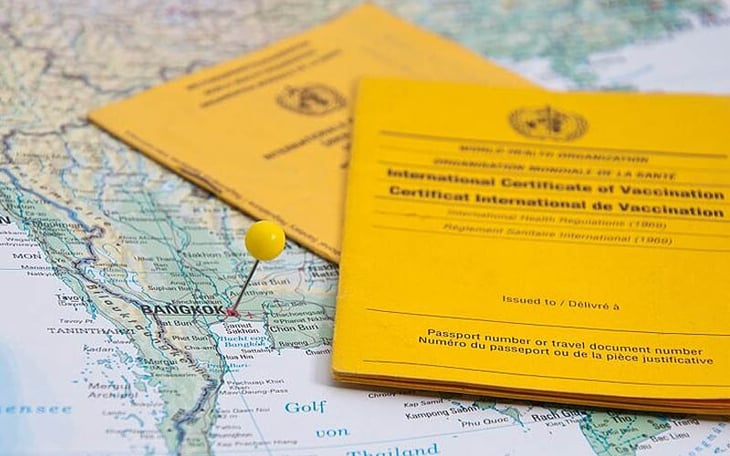 You've done it! You've completed your TEFL course, started to apply for jobs, and sorted through all the paperwork you need to get abroad. Maybe you have even started packing. But, have you scheduled an appointment with your doctor? If not, do so ASAP! And when you go, tell them where you are going and ask them about three things: Immunizations, prescriptions, and mental health abroad.
This step can easily be overlooked, but it is crucial. A quick talk with your doctor or even a search on the internet will show that most countries require some immunization shots from Hepatitis to Yellow Fever. These quick preventative measures can really help you avoid a serious illness while abroad.
Also, you will want to touch base with your doctor about any prescriptions you have to see if those prescriptions are available and/or even legal in the country you are going to. Most of the time, you can get what you need in the country or you can simply bring what you need with you. And as mentioned, in some cases, your prescription might be considered an illegal substance in the country you are going to, so you want to check on this before you arrive with a year supply of it in your suitcase.
Finally, it is important to look into the country's attitude towards mental health. Many Western cultures are very open about mental health and treatment for it. However, in other parts of the world, there still exists a stigma surrounding any mental health issues. So at the very least, you will want to get a feel for the country's attitude towards mental health to enter the experience prepared. And even more importantly, in places where the stigma is strong and there can even be a disbelief in mental health issues, you will want to be sure that you will have access to the resources and medications needed to keep you happy and healthy while teaching abroad.
So get going! Do some research about immunizations, prescriptions, and mental health in the country you are going to. The US Embassy site, the Center for Disease Control and Prevention, and the International Society of Travel Medicine are good places to start and as always, our alumni networks on Facebook are where you can tap into a wealth of first-hand knowledge from your peer TEFL teachers already living abroad on all these subjects. Then, once you have a general feeling for it and have jotted down some questions, call your doctor, set an appointment, and ask them for insight on the country you are going to. If they do not know the specifics, they should be able to provide you further resources.
Glenn returned to his roots in Chicago after completing a three year wander through North and South America which included a year teaching English to coal miners in Colombia. His experience in education also includes 2 years in the City Year program working on literacy projects in a Chicago Public School; earning a Master's in Literature; tutoring in Chicago public schools for 4 years, volunteering in Latin America; and teaching literature in Chicago city colleges. Glenn is currently a member of International TEFL Academy's Student Affairs team.
Want to Learn More About Teaching English Abroad & Online?
Request a free brochure or call 773-634-9900 to speak with an expert advisor about all aspects of TEFL certification and teaching English abroad or online, including the hiring process, salaries, visas, TEFL class options, job placement assistance and more.