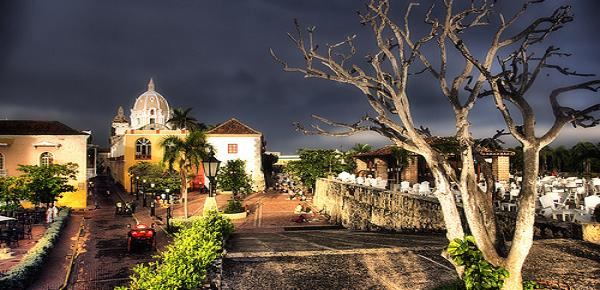 Discover the Secret Allure of Colombia while Teaching English
Teach English & Discover Colombia

Have you dreamt of living in a tropical land of pristine beaches and lush rainforests where there is an "eternal spring" that lasts all year long?
Can you see yourself living in a city that combines charming colonial architecture, world class cafes, and the hottest salsa dance clubs in the world?
Do you love coffee or want to learn Spanish?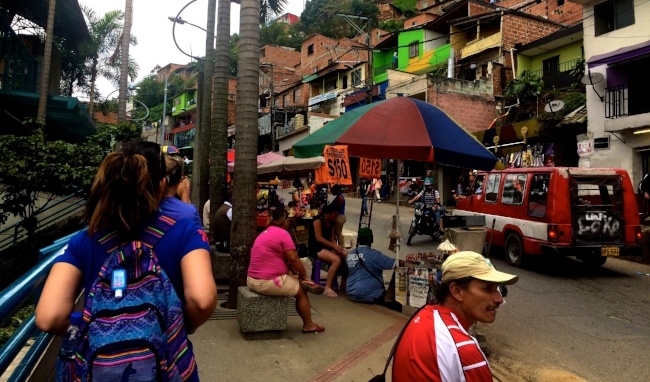 Located along the equator at the northern end of South America, Colombia offers it all from picturesque coffee plantations, Caribbean beaches, and magnificent jungles to dynamic cities, rich culture, and musical and culinary traditions that match any in the world.
The land of the "cafeteros" is a place to enjoy your espresso in the afternoon and dance the salsa into the night. Colombia is also home to many artists, like the famous realist writer, Gabriel Garcia Marquez; the figurative painter, Fernando Botero; and the multi-talented international pop star Shakira. As a nation that has emerged as a major tourist destination, boasts and expanding economy and that has achieved a level of peace, prosperity and stability that seemed far beyond reach only 20 years ago, Colombia has also developed into major job market for English teachers. So, if you want to immerse yourself in one of the great nations of Latin America, you might consider, teaching English in Colombia. Here are some of the top highlights you can discover!

Bogotá
The capital of Colombia is the most likely place to arrive, and home to 10 million people!
Get out of the plane and head to Santafé de Bogotá which concentrates rich colonial traditions and historical landmarks. Grab something to eat around "La Candelaria," the oldest part of the city which is embellished with the "Capitol Municipal Palace" and several beautiful colonial churches that make up the architectural landscape. Head to Botero Museum and discover the distinguished and absolutely unique style of art of his "Gordas." End your route by visiting the impressive Gold Museum, which holds a fantastic collection of pre-Columbian jewelry and art.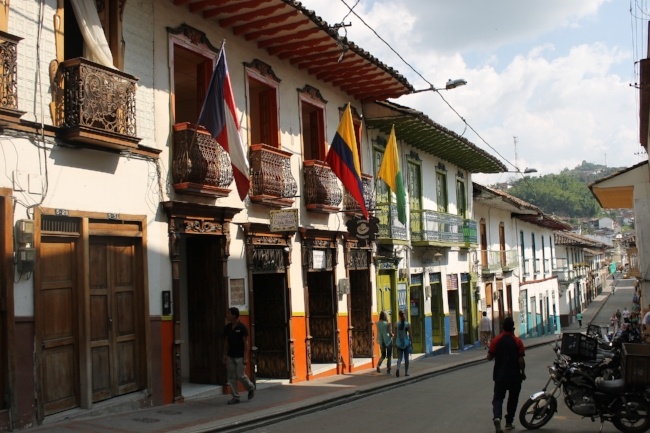 The town of Salamina is located in the heart of Colombia's "Coffee Country"
Savor the authenticity of the "Coffee triangle"
You can grab a world-class cup of Colombian coffee anywhere in the country; remember that Colombia is the world's fourth largest coffee producer.
The aroma, the quality and flavor make Colombian coffee one of the best worldwide. Colombian coffee typically offers a very mild taste, the result of the nation's climate and production methods that date to the 18th century. Discover the beauty of the Colombian countryside and learn about the history and methods of coffee production in Colombia while visiting the plantations of the legendary "Coffee Triangle" that is comprised of three districts, "Caldas," "Risaralda" and "Quindio." Mountainous valleys, tropical Andean forests and more await you here. This trip is a must for coffee lovers!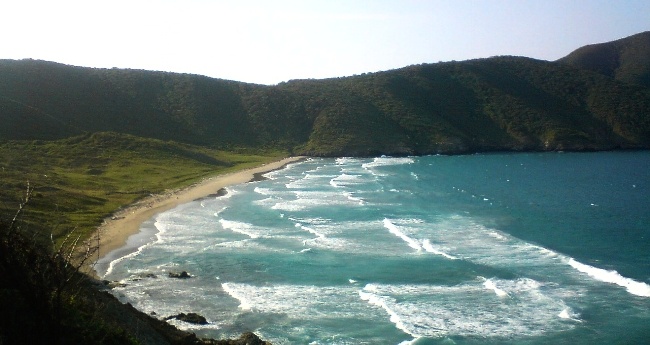 Tayrona National Park
Tayrona National Park is a favorite destination for Colombians and foreigners alike.
It's an exotic park located on the Caribbean coastline offering the perfect combination of the jungle and seashore. Tropical beaches, hiking paths, surrounding mountain ranges, snorkeling and scuba diving are also part of the attractions. This 15,000 hectare park is also home to a vast array of tropical wildlife, the tallest coastal mountain range on the planet and many archaeological treasures as well.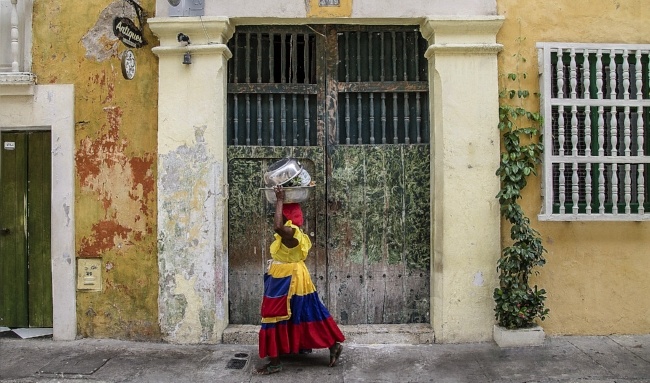 Cartagena de Indias
This picturesque, charming and colorful coastal city is the number one travel destination in the country, and it's also a UNESCO World Heritage site.
Great beaches and a historic old town with beautiful colonial architecture make Cartagena de Indias an ideal destination for honeymoons and romantic vacations. The famous preserved downtown is "La ciudad amurallada," or the Walled City. Enjoy the horse drawn carriages, the exquisite Latin and international cuisines, ending your day in the most romantic of hotels. Cartagena may be the prettiest colonial city on the continent and also has the reputation of being one of the safest cities in the country. Enjoy walking around admiring and exploring its cobblestone alleys, churches, restaurants and inviting open air cafes that of course serve delicious Colombian coffee!

Medellin
Back in the 1970s and 80s, Medellin suffered a reputation as one of the most dangerous cities worldwide, but in recent decades a severe reduction in both political strife and drug trafficking has transformed the city into one of the most beautiful and inviting in South America. Today Medellin is well known as "The capital of the flowers," or "the city of eternal spring" and stands proudly as a shining symbol of "the new Colombia." Medellin is a stunning city, with great views, a dynamic economy and much more to discover, including great restaurants and exciting nightlife.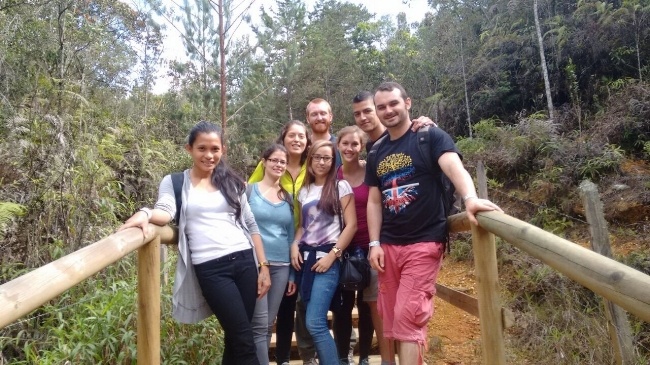 Does Colombia look like a great destination to teach English and explore the world?
It's one of the new hotspots of South America and a wonderful place to have an experience of a lifetime.
If this is calling your name, contact us for a free brochure and to learn about International TEFL Academy TEFL Certification options and the great possibilities for you to teach English in Colombia.
Related Resources:
Founded in 2010, International TEFL Academy is a world leader in TEFL certification for teaching English abroad & teaching English online. ITA offers accredited TEFL certification classes online & in 25 locations worldwide and has received multiple awards & widespread recognition as one of the best TEFL schools in the world. ITA provides all students and graduates with lifetime job search guidance. ITA has certified more than 25,000 English teachers and our graduates are currently teaching in 80 countries worldwide.
Want to Learn More About Teaching English Abroad?
Request a free brochure or call 773-634-9900 to speak with an expert advisor about all aspects of TEFL certification and teaching English abroad or online, including the hiring process, salaries, visas, TEFL class options, job placement assistance and more.