Finding Housing in Bucaramanga, Colombia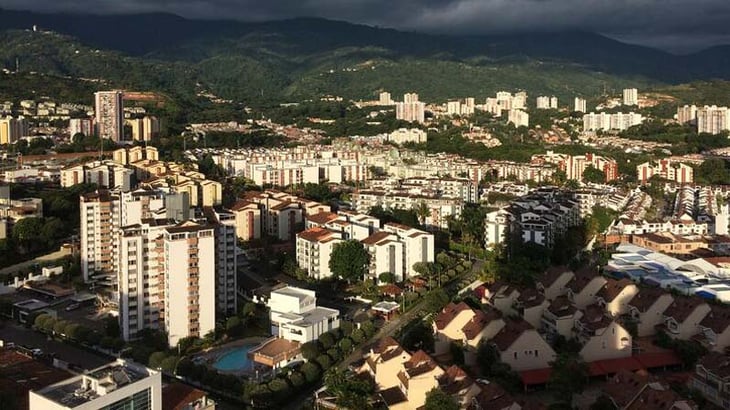 In just one short year in Bucaramanga, I've experienced a surprisingly large number of living situations. The culture here is different from the US in that young people generally live with their parents or other family members, and it's not very common to have a shared house or apartment.
I know other cities like Bogota and Medellin have more options for individuals looking for shared housing, mainly because they are larger cities that attract people who may not already have connections, but go there for job or travel opportunities. While this kind of living situation does exist in Bucaramanga, it's a bit harder to come by. This city is known for its many universities and students from other parts of Colombia often live with family members or rent a room from a family's house.
When I first arrived here, I was living in a hostel while spending all my free time searching for a more permanent place. I originally hoped to find an apartment similar to where I'd lived in the US, which I shared with a few friends, but soon discovered that would be a bit of a challenge and set my sights on some alternatives. I've since lived in three different places here, and found each in a different way.
Renting a Room from a Family House
The first place I called home in Bucaramanga was a house owned by an older couple who rented out several rooms to individuals and families. They always had relatives coming and going, and I could usually expect offers of fresh juice when I got home from work.
I found the room advertised on OLX, a website similar to Craigslist, and went to check it out soon after. There were many other similar rooms on OLX as well as a Facebook group for apartment rentals in Bucaramanga, but I chose this one for its good location and because the owners were so friendly and welcoming.
I also looked at other rooms, many of which were shared with couples, families, or one which I immediately ruled out because they had a six month old baby. (Nothing wrong with kids, but a newborn in a tiny apartment was a little too much for me.)
This kind of room is very affordable (I paid about $150 USD for the month) but comes with the tradeoff of not having as much of your own space. Especially since I was living with a family, that often meant living by their rules and adjusting to their preferences on shower times, electricity use, and just once, a minor dispute over which spoons were off-limits to me.
After about a month there, my boyfriend and I decided to find our own place to have a bit more independence. Fortunately, our combined incomes made it possible to get our own apartment, but for people coming to Bucaramanga alone, renting a room from a family is a popular option.
Studio Apartment
There are tons of options for studio apartments in Bucaramanga, which I found through OLX, Facebook, and Finca Raiz. The problem was finding somewhere furnished. I know other expats who rented unfurnished places, but it seemed like too much hassle for me to go around buying a bunch of furniture just to move out in a year (which was how long I planned to stay initially).
I ended up finding a place on Airbnb that looked great, but was a bit out of my price range. I was getting ready to look elsewhere when a friend gave me the tip of offering to pay three months rent upfront in exchange for a discount. The owner was happy to accept the deal and we ended up saving $100 USD a month (settling on a total of $400 a month).
I definitely recommend reaching out to Airbnb owners separately as you can often get better deals for staying long-term rather than the listed nightly price.
We stayed in that apartment for nearly a year before the landlord told us they had decided to sell the place and we needed to move out.
One Bedroom
Finding our third apartment was an absolute stroke of luck. About a week before being told we had to move out of our studio, my boyfriend started playing on a new soccer team and met someone who mentioned that he was leaving Bucaramanga (and a furnished apartment). The timing worked out perfectly, and it was a total coincidence that we happened to meet him just as we needed to start looking for a new place.
It was quite a bit more expensive than our other apartment ($600/month) but also was much nicer, more spacious, and part of a complex with a gym, pool, and other facilities. The only snag we hit was when the landlord asked for us to find a co-signer who owned property in Colombia. This proved to be quite an ask, as all the people we knew were either renting or living somewhere owned by a distant family member (who was unlikely to take responsibility for a couple of foreigners they had never met). We ended up getting around the issue by once again offering to pay upfront for two months. The lesson here is that apparently giving people a bunch of money solves most problems.
I also recommend to anyone on the apartment-hunt to tell absolutely everyone you meet that you are looking for a place. You never know when you'll meet someone who has a lead or a friend of a friend with a spare room. Beyond that, the most helpful resources I used were Airbnb, Facebook, OLX, and Finca Raiz. Happy apartment hunting!
A native of Boston & a graduate of Northeastern University, International TEFL Academy alumna, Rebecca Sirull, has taught English abroad in both Peru and Colombia. She also has extensive experience teaching English online. As an ITA Alumni Ambassador, Rebecca has published numerous articles to share her experiences and insights on teaching English abroad with other ITA students looking to expand their horizons.
Want to Learn More About Teaching English Abroad & Online?
Request a free brochure or call 773-634-9900 to speak with an expert advisor about all aspects of TEFL certification and teaching English abroad or online, including the hiring process, salaries, visas, TEFL class options, job placement assistance and more.