teach english online
Can I Teach English Online from the USA?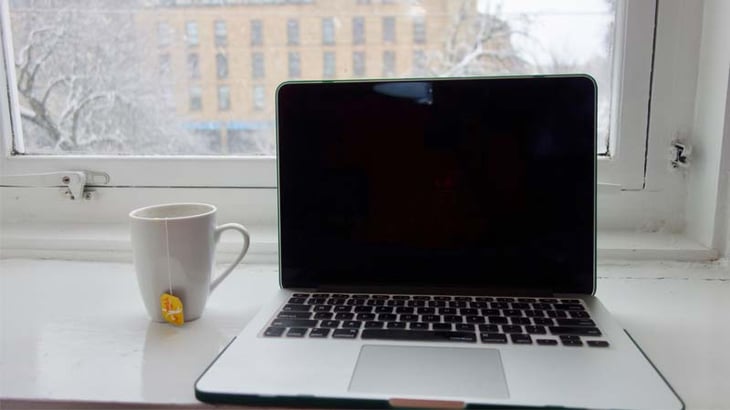 It's a scorching June afternoon and I'm slouched at my desk in the corner of room 32, my now-empty classroom. Two hours ago, I waved goodbye to a stampede of cheering students celebrating the summer ahead. I glance at the clock, the only thing left on the wall after purging the room for state testing. In five minutes, I'll join my colleagues for end of the year paperwork, meetings, and our signature southern style potluck.
A friend of mine from room 34 strides into my room quickly, laptop already open in her hands. She doesn't look up as she walks over to me.
"I heard you wanted to travel and teach?" She says like a question.
"Oh, uhh, yeah." I fumble, caught off guard. I hadn't mentioned my upcoming plans to jet off to some exotic, still undecided destination to many people yet.
"Cool." She nods, all business. "You should teach English online."
She shoves the laptop under my nose and I watch the playback of one of her VIPKID classes. Her little thumbnail guides an adorable student who can't be more than six years old through a sight word drill. He reads the words at lightning speed, cracking himself up which causes him to topple out of the screen for a moment in a fit of laughter. It was adorable.
"It's really fun and It's good money," she assures me. "I'm doing it because we're saving for a house, but if I were you, I would just do this and travel around while you can. Go everywhere, ya know?"
She was right. Teaching English online and "going everywhere." Of course that's what I should do. I'd been handed a proverbial golden ticket. But I stalled. I didn't sign up for another month because… I have no idea why. I kept putting it in my to do list, striking out every other little mundane task around it then moving it - my pass to tromp around the world indefinitely but with a job so I'm still, like, responsible and stuff - to the next week. Next week, next week will be the perfect time to start.
When I finally did start teaching English online, I wished I had started earlier. I'm not talking weeks or months earlier. I wished I had started years ago, when I first started teaching in a traditional classroom.
The reason so many people don't start teaching English online is because it feels like something you should do when you're ready. It's on that "Future Travel" to-do list I know you all have doodled on a sticky somewhere, written between "figure out what the heck kinda VISA I need," "quit my job," and "buy a pair of travel pants that zip off into capris."
In reality, you can teach english online wherever you are in your journey, from abroad or home in the USA. You don't have to wait and until you are ready to travel. You don't have to already own a pair of travel pants that zip off into capris.
Who should consider teaching English online from the USA?
Getting started while still in the USA is perfect for people who want to teach English online and travel full-time. Starting at home allows you time to build your client base, figure out those perfect props and supplemental materials, lock in your ideal schedule, and start making that travel money!
Working online from the States is also perfect for people who want to teach English abroad in a traditional classroom. You will gain valuable experience teaching English before you start applying in your new country. A steady income stream allows you to make money while job hunting. Also, you can keep your online position as a side hustle on nights or weekends if you are working in an area with less competitive teacher salaries.
People without a plan - this works for you too! Even if you don't know where or when you want to teach, getting started online will build your experience and confidence for when the time comes. And of course, there's nothing wrong with making some extra travel money while you figure out what your adventure will be.
Logistics of teaching online from the USA
Since most online English companies serve students in China, the peak times for classes are usually in the evenings, Beijing time. This means very early mornings or very late evenings for teachers working in the USA. Friday nights and weekends are in high demand for online teachers based in the USA.
[Our Teach English Online Employer Comparison Chart let's you view a list of online ESL companies and their peak teaching times in US timezones!]
With most online English companies, you are classified as an independent contractor. If taxes aren't being taken out of your monthly paychecks, remember that you will have to pay taxes on that income like you normally would in the the States.
ITA has an awesome list of reputable online English companies you can check out when making your decision!
No matter what stage of readiness you are in, teaching English online from the USA is a great option for gaining relevant experience, building confidence, and padding your travel savings account. If you're on the fence, just go for it. I wish I would have started sooner.
Nicola is an Atlanta native who loves teaching, budget travel, and guacamole. She holds BA's in Anthropology and Sociology from the University of Georgia and a Masters in Education from Francis Marion University. Nicola has spent the last couple of years teaching English online while house-sitting her way through Europe, Asia, and Latin America. When she's not busy teaching or drinking coffee in cozy cafes, Nicola enjoys writing about her travels on her blog.
Want to Learn More About Teaching English Abroad & Online?
Request a free brochure or call 773-634-9900 to speak with an expert advisor about all aspects of TEFL certification and teaching English abroad or online, including the hiring process, salaries, visas, TEFL class options, job placement assistance and more.