TEFL job
Can I Apply for Jobs Teaching English Abroad in Multiple Countries?
Written By: Ian Davis | Updated: June 28, 2022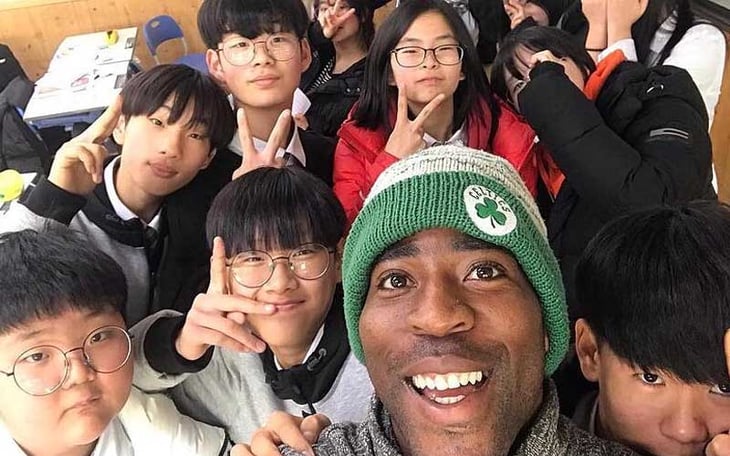 Absolutely, it's the smart thing to do! Schools in many Asian countries predominantly interview and hire teachers in advance from abroad. Certain Latin American and European nations like Mexico, Chile, Russia or Turkey will hire in advance as well, though the majority of positions are found on the ground. This means that if your take an online TEFL certification class, or the Chicago TEFL Class, for example, you will receive comprehensive job search guidance that will enable you to apply and interview for teaching jobs and opportunities in multiple countries and regions in the world at the same time.
There are several advantages of applying for jobs teaching English in different countries:
You get interview practice
Improve your chances to find the best opportunity for you
Learn firsthand the way schools abroad operate and hire teachers
Give yourself a chance to learn about opportunities in countries and regions that you may not have considered previously
Provide yourself with more options and choices
You can interview for dozens of different countries now and choose later

Onsite Classes Vs. Online Classes: Which will allow me to interview for jobs in advance?
One great advantage of taking your TEFL certification course online or taking a 4-week class in Chicago is that you receive job search guidance during the course and you receive it for teaching opportunities around the globe, so you can look at job listings, talk to schools, and interview for teaching opportunities all over the world at the same time. You can talk to recruiters about opportunities in South Korea, and at the same time apply for jobs in China, Russia and Mexico. And hey, if you see a listing for cool looking position for Indonesia or Turkey on a job board, you can explore those opportunities as well.
It is also very important to know that some countries will require having the TEFL certification in hand before being hired as a requirement to get a work visa. The public school program in South Korea and many new changes in China's visa laws are requiring this.
For schools in those European and Latin American countries where schools almost exclusively hire English teachers on the ground, it's always good to have a game plan. You should plan to have your TEFL certification completed and you should plan on being on the ground ready to interview with schools face-to-face during major hiring seasons.
One advantage of taking an onsite TEFL class in a location like Florence or Costa Rica is that it puts you right on the ground where you need to interview once the course is completed and the local staff will assist you with lining up interviews. Of course, you can always take an online course from home and then go to interview in-person in the country of your choice. In fact, taking your course online will enable you to save more money for your start-up costs, which is key.
You can certainly take a TEFL course onsite anywhere in the world, and use it to teach almost anywhere - all International TEFL Academy TEFL courses are internationally accredited and recognized - but most ITA students who invest the time and money to travel to a different country to get their TEFL certification, usually do so with the intention of staying in that particular country after the course is complete to get a job.
Worldwide Job Search Guidance
As a student or graduate of International TEFL Academy you will receive lifetime Job Search Guidance to explore job opportunities worldwide, including job listings, access to job boards, contact information for schools and referrals to recruiters all over the globe so that you can submit your resume and cover letter to thousands of schools in multiple countries. Even in countries where schools may not offer formal contracts in advance, it may be possible to spark a dialogue so when you arrive abroad, there will be some familiarity.
Suggested Tips for Maximizing Your Opportunities for Teaching English Abroad:
Email your cover letter and resume to schools in your preferred destination in advance (i.e. Argentina, Italy or Turkey), even if you plan on going to a particular country to interview in person
Practice interviewing in countries that hire in advance and see what's out there (i.e. China, Taiwan, South Korea, etc.)
Be Flexible. Your "Second Option" may turn out to be your best, or be your gateway to your first (i.e. save money for startup costs in Europe by taking a job in a high paying Asian market first).
There is something to love about anywhere you travel. Often, the best opportunity may pop up in a country you may never have thought of. For example:
If you seek the Mediterranean climate and history of Italy or Greece, consider Turkey, one of the top job markets in the world that also boasts gorgeous beaches and is home to more than Greco-Roman ruins than Greece itself.
Looking for a tropical climate with access to world class beaches, happening cities and a topography reminiscent of Jamaica? Check out Taiwan, one of the top job markets for teaching English in Asia, where many English teachers make enough to save $400 - $600 a month after expenses.

Want to live in a classic European environment with grand palaces, world class museums and cities with centuries of history? You may only think of France, Germany or Italy, but some of the best opportunities for teaching English in Europe can be found in countries like Russia, Czech Republic and Poland.
Being flexible and familiarizing yourself with all of the opportunities across the globe may lead you to a destination you wouldn't have thought you would ever go, and these are how some of the greatest adventures begin!
Cofounder of International TEFL Academy and one of the team's most senior advisors, Ian has more than a decade of high-level professional experience working in the fields of TEFL and teaching English abroad. In addition to helping hundreds of people live their dream of teaching English abroad, Ian has presented on the subjects at such notable international conferences as NAFSA and has written numerous articles on related topics.
Want to Learn More About Teaching English Abroad & Online?
Request a free brochure or call 773-634-9900 to speak with an expert advisor about all aspects of TEFL certification and teaching English abroad or online, including the hiring process, salaries, visas, TEFL class options, job placement assistance and more.