With a culture as rich as it's coffee, while teaching English in Costa Rica you will find yourself steeped in a veritable idyll of sandy beachfronts, lush tropical forests, and laidback local villages.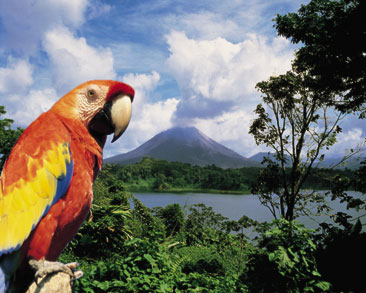 Once you've made the move to begin teaching English in Costa Rica, you can expect to encounter the country's unique blend of Latino influences and ancient traditions. Here you can dance to salsa music and sample spicy Caribbean-infused cuisine, all while exploring the habitat of toucans and howler monkeys.
Costa Ricans, or Ticos, move at relaxed, easy-going pace. Costa Rican time, or "Tico time", is considerably slower than the "Gringo time" you may be used to. While working as an English teacher in Costa Rica, you too will become accustomed to taking the time to savor the smaller things in life. With a beach in your backyard and fried plantains on the grill, it's difficult not to!
San Jose, the capital city, is the best bet for certified English teachers, as most of the language schools are congregated in this urban center. If you'd prefer to live in a more natural environment however, the surrounding cities of Heredia, Alajuela, and Cartago contain a number of schools, offering teaching jobs to qualified applicants.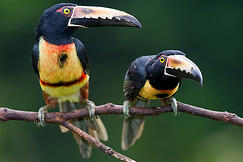 After you've found your job as an English teacher in Costa Rica, settle down in this real-life Shangi-La and begin enjoying your new surroundings! Nowhere else in the world are there so many types of habitats teeming with such incredible biodiversity. This small country contains 615 species of wildlife, while the United States barely tops a meager 100. Costa Rica has managed to squeeze 5 to 6 percent of all known plant and animal species onto less than .03 percent of the world's land mass!
National parks and private preserves through the country are perfect for a weekend jaunt in some of the world's deepest jungle. While teaching English in Costa Rica, take full advantage of being immersed in such resplendent environs. San Jose is within a day-trip's distance of hiking trails through thick cloud forest, as well as trembling volcanoes and steep waterfalls.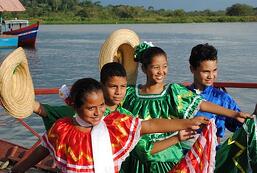 Regardless of where you find your job as an English teacher in Costa Rica, you will encounter open, hospitable people, and students who are eager to learn.
Costa Rica provides its citizens with near-universal health care, and boasts one of the highest literacy rates in the Western Hemisphere. This small country has also abolished it's army, choosing instead to invest in educational and environmental endeavors. Their decision to divert funding away from arms production has paid in dividends- Costa Rica holds the unique title of "Happiest Country on Earth."
While teaching English in Costa Rica you will have the unique opportunity to live in an exotic vacation destination, while being surrounded warm and friendly locals.
Take the next step and call the International TEFL Academy for more information about how you can explore this country for yourself, as a TEFL certified English teacher. Enroll in a certification course and soon you'll be on your way to living the good life in Costa Rica!

Contact International TEFL Academy today to speak with an advisor to find out about our Costa Rica TEFL classes, online course, multiple on-site TEFL classes or request a brochure to learn about TEFL training courses and a comparison of the most popular countries to teach English.