Jack Ross's TEFL Articles
Jack Ross
Jack Ross is an American photographer who focuses on the natural world and its inherent adventures. Originally from Champaign, Illinois and educated in Wisconsin, Jack marries his multi-industry experience and skills as a photographer to bring viewers and readers a glimpse into life around the world. In March of 2018, Jack left the corporate cushion and relocated to Ho Chi Minh, Vietnam, to teach English and pursue a connection with Earth's natural wonders and vast landscapes through his photography. Jack came in 3rd place at ITA's 2019 Teach Abroad Film Festival with his short film, 'Thank You Vietnam'.
Read More: ITA's Vision & Mission
New TEFL Posts from Jack Ross
ITA alumnus, Jack Ross, talks about how he's committed a portion of his earnings as a teacher towards One Tree Planted.
"Love ITA! Not only a wonderful program to help me get my TEFL certification but a great resource and alumni community."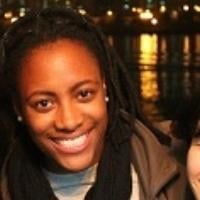 - Delia Nugent
Teaches English in South Korea
Subscribe to our newsletter