Saving Earth - Beyond The TEFL Classroom
Written By: Jack Ross | Updated: July 19, 2021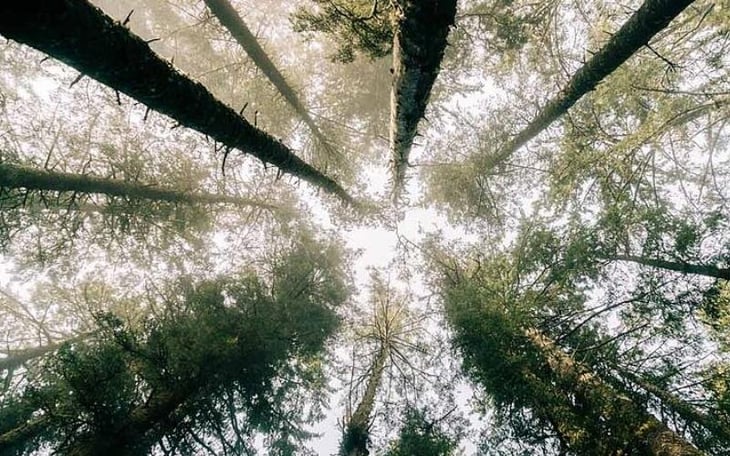 Living and teaching abroad has had a tremendous impact on my life and has taught me so much in such a short period of time. It's teaching me how to "be" and not just do. After finishing college, I jumped from industry to industry hoping to find satisfaction and contentment in my work. I'm not the first to jump ship and cross the Pacific searching for purpose or more meaning out of life. In Ho Chi Minh, Vietnam, there are thousands of expatriates working in various industries, but one that is more dominant is, of course, teaching English.
After landing in Ha Noi in March of 2018, I spent four weeks to complete my TEFL certification. During that time, a classroom full of ambitious leaders developed the necessary skills needed to teach English to non-native learners. Shortly after we completed the course, some went straight into a job, others like myself decided to travel a little more throughout the country before settling. It was my first time in Asia and for that matter, abroad. I knew that I needed to experience a number of cities in Vietnam before jumping all in. In the end, I settled on Ho Chi Minh because it offered more opportunities to get involved than what I found in Ha Noi or Da Nang.
Transitioning into this new life, of course, had its challenges, such as learning cultural customs, speaking Vietnamese, and driving a motorbike in South East Asia's most densely populated cities. Seems like everything has a learning curve around here whether it's by design or the byproduct of chaos. One thing is for sure, education is paramount here and families emphasize this so much to their children. On average, most students go to school from 7:00 AM to 8:00 PM, a far cry from the norms in more developed countries. The curriculum that many English centers here focus on revolves around sustainability, plastic waste reduction, and environmental issues.
Despite this radical shift in education reform from what it apparently used to be, this education only goes as far as the English rhetoric. That means those who don't have the money or ability to understand the effects of pollution and the mismanagement of waste will carry on with their old habits leaving a trail for someone else to clean up.

So, where does one start? I've found there are countless organizations based in the US that are helping many areas of Vietnam and around the world. Whether that teaching conservation techniques to deforested areas like Pleiku, Vietnam or marine conservation in the countries coral reef beds, the organizations are there and they need our help.
This past December, I committed a portion of my earnings as a photographer and teacher going forward towards One Tree Planted. A non-profit that aims to fight climate change "one tree" at a time. This year, One Tree has its eyes set on planting 1.5 million Mangrove Trees in the Sunderbans of West Bengal, India. My mission is to aid One Tree Planted with my skills as a photographer and continue to communicate the importance of climate education and social awareness.

I find it extremely gratifying to help in any way possible with whatever amount I can contribute. After all, it's the least we can do to save Earth.
Jack Ross is an American photographer who focuses on the natural world and its inherent adventures. Originally from Champaign, Illinois and educated in Wisconsin, Jack marries his multi-industry experience and skills as a photographer to bring viewers and readers a glimpse into life around the world. In March of 2018, Jack left the corporate cushion and relocated to Ho Chi Minh, Vietnam, to teach English and pursue a connection with Earth's natural wonders and vast landscapes through his photography. Jack came in 3rd place at ITA's 2019 Teach Abroad Film Festival with his short film, 'Thank You Vietnam'.
Want to Learn More About Teaching English Abroad & Online?
Request a free brochure or call 773-634-9900 to speak with an expert advisor about all aspects of TEFL certification and teaching English abroad or online, including the hiring process, salaries, visas, TEFL class options, job placement assistance and more.