tefl certification
A Day In the Life of a Student in the Rome, Italy TEFL Class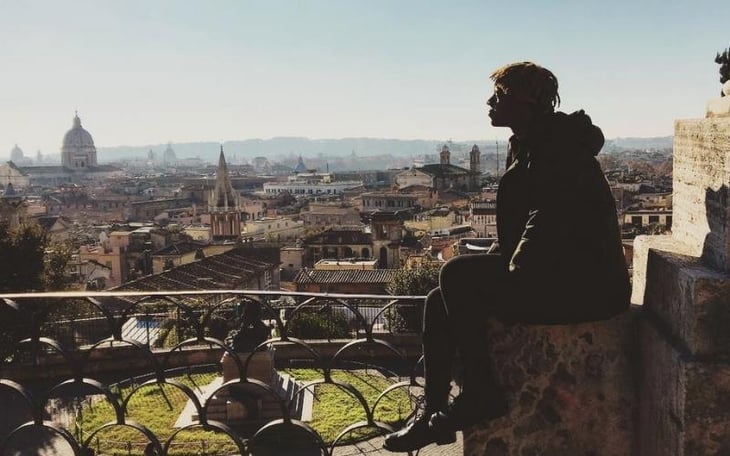 International TEFL Academy is proud to offer a world-class 4-week Rome TEFL Course at our partner TEFL school's headquarters located in the heart of Rome, Italy. Employing a state-of-the-art curriculum and taught by expert university-level instructors, this course is designed to provide you with the skills & qualification you need to succeed in teaching English abroad. This course is fun and you will learn a ton, but it is also very demanding and requires that you be prepared to meet the full-time demands of a rigorous university-level course. To help you prepare for this course, we've put together a typical day in the life schedule to outline the daily grind and commitment required.
Week 2
As you don't start at the training center until 11:00 am you can have a lie-in, enjoy a fabulous Italian breakfast in one of the many cafes close to your home-stay, and then make your way to the TEFL in Italy training center.
11:00am: Arrive at TEFL class in Rome, Italy
Today you have an input session where you will learn about more detailed phonology. You will focus on phonetic transcription which is part of your Learner profile assignment for this week. You will be assigned a private student to interview about their specific needs for learning English. This input session will enable you to phonetically transcribe your students spoken English to help you focus on their fossilized pronunciation errors.
12:00: Input Session on Language Awareness
This afternoon you will learn about Conditionals within English grammar. This session will take you through the various approaches of how to teach Conditionals to your students using the engage, study and activate process and ways to deliver the class in a fun and dynamic way.
13:00 - 14:00: Lunch!
Rome is full of fabulous cafes and restaurants with some of the best food in the world. The Antico Forno alle Serpenti is one of the historic cafes in the Monti district located in Via dei Serpenti in Rome. Here you can get some of the best breads and pizzas at great prices! Doppio Gusto on Via Venttiquatro Maggio and Caesar Pizza on Via Magnanapoli are also excellent places to grab a slice of Italian pizza!
14:00: Input Session on Classroom Methodology
Today you are going to learn about error correction & collection techniques. In groups, you will discuss the errors you have heard your students made during the teaching practice sessions. You will then learn how to collect and correct your student's errors in different ways and then role-play the new techniques learned.
15:00: Guided Preparation
You are due to teach tomorrow, you will now get the chance to discuss your lesson plan with your tutor and check that all your resources are relevant and that your class aims can be met. You
16:30 - 18:30: Teaching Practice
Tonight, you will be observing your peers teach the B2 group classes. There are 8 Italian students learning phrasal verbs. You will make notes on the teaching resources used, the lesson plan, and the overall delivery of the class.
18:30 - 19:00: Feedback
You will now have time to complete your peer-feedback form and give your thoughts on the lesson observed with your other peers. Your course tutor will then give feedback based on the lesson plan and materials used.
20:00: Time to relax!
You head off for a beer and a pizza with your peers in the trendy Trastevere neighborhood and discuss the day. You then head to your home-stay to get a good night's sleep so that you can be up early in the morning to work on your Learner profile assignment that needs to be handed in at the end of the week.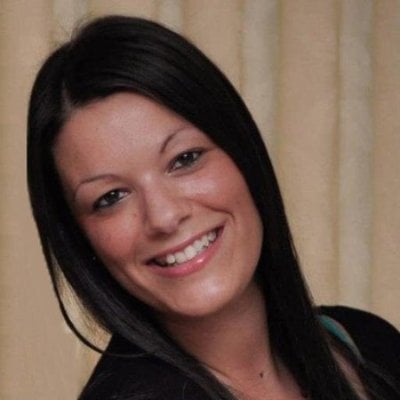 An accomplished traveler (she's visited 40 countries!), Lynda hails from Melbourne, Australia. Since she joined ITA in 2017, Lynda has become a primary expert on the field of teaching English online. Not only has she published numerous articles on the topic herself, but she has worked with International TEFL Academy alumni around the world to produce an entire library of information and content about teaching English online. Lynda also serves as a primary organizer of ITA's ground-breaking Teach Abroad Film Festival.
Want to Learn More About Teaching English Abroad & Online?
Request a free brochure or call 773-634-9900 to speak with an expert advisor about all aspects of TEFL certification and teaching English abroad or online, including the hiring process, salaries, visas, TEFL class options, job placement assistance and more.