tefl certification
5 Reasons You Should Take an ITA Specialty Class After Completing Your TEFL Certification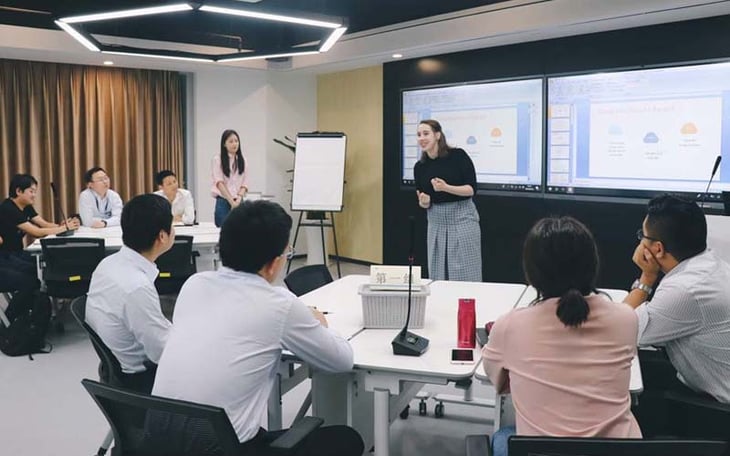 Finished your online or in-person ITA TEFL class and looking for your next step? We've got you covered. ITA offers four add-on specialty classes that are available to all ITA graduates. The four online specialty classes offered are:
Your TEFL certification class provides you with a strong foundation of basic teaching skills, and these specialty classes will help you gain a more specialized skillset, enhance your resume, and boost your confidence. Whether you want to work with children, business professionals, or perhaps want to pursue a career exclusively teaching English online, these continuing education classes are also a fantastic way to set yourself apart from other applicants.
Does every graduate need to take all four specialty classes? No. It really depends on what you are looking to do throughout your teaching career and you can choose your path from there. For example, if you are planning to teach online and then teach in Asia in the future, it'd make a lot of sense to take the TEO specialty class and the young learners class.
Here are five reasons why you should consider taking an ITA specialty class after completing your TEFL certification:
1. Boost Your Resume
Taking an ITA specialty class is the perfect way to make your resume to stand out to employers. There will be plenty of people applying for the same teaching position as you are and each teacher will have a TEFL certification. But if you are applying for a position teaching kids and have this specialized class in teaching young learners under your belt, you are going to set yourself far ahead of other applicants. Both employers and parents looking for private tutors for their kids want to hire the best teacher with the highest level of skills and training possible, so why not give yourself that competitive advantage?
2. Prepare Yourself for the Evolving, Diverse (occasionally unpredictable) Job Market
The world is unpredictable. Just as we're seeing now with COVID-19 (Coronavirus), employment and what we consider to be a typical working environment, can change overnight. In situations like this, we've seen a high spike and demand for online English teachers, specifically those willing to teach English online to children in Asia. If you think the job market for teaching English online begins and ends which huge companies like VIPKid, you're wrong and may be missing out on thousands of opportunities across this diverse field. With many countries and workplaces shutting down in this time of uncertainty, it's proven that many jobs can be done online and from home – teaching being the main one. And this doesn't just apply to teaching young learners English online, but teaching adults and Business professionals, too.
3. Develop Skills and Learn Teaching Methodologies Specific to Your Field of Interest
You've learned and established a strong foundation for basic teaching skills through your TEFL course, but taking one of our four specialty classes will provide you with a comprehensive skill set to meet the needs and challenges you will face teaching Business English, Teaching English Online, or Teaching English to Young Learners. Each audience is different, therefore the methodology you apply to teach these various audiences should cater to that. From writing lesson plans to selecting the best materials and resources for whatever niche you want to teach, you'll walk away from one of our specialty classes with a specific skillset your TEFL course was not able to hone in on.
4. Increase Confidence and Capabilities
Not only will you walk away with a new skillset pertaining to the specific audience you would like to teach, but at completion of your specialty class, you will feel that extra bit confident in your ability to teach children, Business English, or English online! There is a large distinction between teaching language courses to different types of learners. From classroom management to error correction, teaching English to middle-aged executives in a professional setting is a totally different ballgame compared to teaching children or high school students, and may be intimidating. Taking one of these specialty classes will provide you with the skills and confidence you need to deliver effective instruction and classroom leadership skills that various learners are looking for!
5. Enhance Your Job Prospects and Opportunities for Promotion by Demonstrating Your Interest and Comfort Level
We already touched on this earlier, but employers and students want to receive training from the best teachers with the highest level of skills and training. Taking a specialty class will not only set you apart from thousands of other English teachers in the job market who only possess a regular TEFL certification, but it will also demonstrate your interest and comfort level in teaching different types of learners. Putting this specialty class on your CV will not only exhibit your enhanced level of training, but it will demonstrate your interest in enthusiasm for working with children, Business English adults, or teaching English online. Given your additional skillset, you may even be able to negotiate higher hourly rates, and if teaching English online, unlock a higher earning potential.

Testimonials from ITA alumni that have taken our Specialty Classes:
Teaching English Online Specialty Class:
"The tasks for the course seemed relevant and applicable to the teaching online field. I love that by the end of the course I have an intro video to use when applying for jobs and feedback from my professor to improve. I also enjoyed watching my classmates' videos to help find ways to change mine."


"This class was extremely informative in breaking down lesson plans and showing how they look with real teachers and students and it taught me how to create an introduction video which was something I was terrified of doing. This was a great class with a ton of information and I really liked how it tied together with the Young Learner Class."

"I am glad I took this class. Even though it was much shorter and less content than the main 11 week online TEFL course, I feel more clear about what to expect in the online teaching markets. The reading and especially the homework assignments were helpful with preparing us for what to expect in the online teaching world."


Teaching Business English:
"The two chapters got to the heart of BE with the fundamental problems facing a BE teacher. The problems presented have specific solutions, and that is the big difference between teaching English to students, and trying to solve language problems within the realm of business. In one, you are bringing the world to them, and then they take it where they want to go. In business, people are paying for results, and they want a language solution to their business problem. Anyway, the class and teacher were fantastic! Thanks!"


"The course material seemed very relevant and the homework assignments are very "hands on" and practical - artifacts could actually be used as starting points for actual Needs Analyses and Lesson Plans. The instructor provided excellent feedback on initial homework assignment."


Teaching English to Young Learners:
"I believe this course precisely addressed my knowledge gaps in teaching young children (ages 4-12). The scaffolding concepts and example activities were particularly useful. I believe this short course would be a great educational experience for anyone teaching any subject to young learners!"



"This course gave me a better understanding and idea to what it could possibly be like teaching young learners as well as confirmed and sometimes refreshed some of my prior knowledge."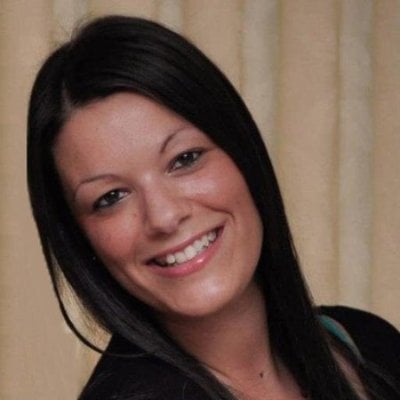 An accomplished traveler (she's visited 40 countries!), Lynda hails from Melbourne, Australia. Since she joined ITA in 2017, Lynda has become a primary expert on the field of teaching English online. Not only has she published numerous articles on the topic herself, but she has worked with International TEFL Academy alumni around the world to produce an entire library of information and content about teaching English online. Lynda also serves as a primary organizer of ITA's ground-breaking Teach Abroad Film Festival.
Want to Learn More About Teaching English Abroad & Online?
Request a free brochure or call 773-634-9900 to speak with an expert advisor about all aspects of TEFL certification and teaching English abroad or online, including the hiring process, salaries, visas, TEFL class options, job placement assistance and more.