4 Things I Wish I Knew Before Moving to Cambodia to Teach English
Written By: Kate John | Updated: June 28, 2022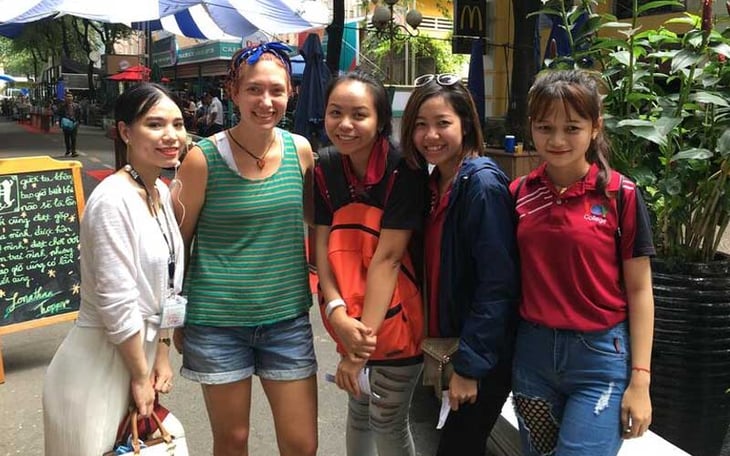 Before moving to Cambodia I had no idea what I was getting myself into. I scoured blogs and websites, looking for any information I could find about life in the Kingdom of Wonder. I still felt like I came up empty, so when the day came I knew I was in for a big change. After a year of living here, I feel like I know a lot more than I did then. I started writing blogs to help inform people like me, looking for more than just the backpacking tips available on travel blogs. Here are some things I learned that I wish I had known then.
1. SIM Cards
You don't need to buy a new or different cell phone. Blogs I read before moving suggested doing so, as a Cambodian SIM card could be incompatible with a US phone. This is nonsense, and outdated. My phone works just fine with my SIM, but I could have saved myself a lot of trouble and money if I had known that earlier. SIM cards are available all over the city, and cost next to nothing. They require a passport to buy (at reputable places) and come with phone service that works when "top-up cards" are added to the number. I use Cellcard, but Smart and Metfone are popular options as well. [Read More: Mobile Phone Apps You Need to Live in Cambodia]
2. Getting a Job
Before arriving in Cambodia I had read that the use of email was sporadic at best, and most schools hired on a walk-in basis. I believed that it was common practice to just walk in and deliver your CV to schools to apply. That is not the case. Most places use email, and can easily be applied to online. The international schools receive applications months in advance, while some of the smaller schools will hire on a quicker time frame. My coworkers were shocked to find out I had applied this way, and that I had been hired only a few days before orientation started. Best advice I could give someone else looking to move here, search Facebook groups or school websites for email addresses to send your CV to. It is always much easier if you can call first, but not impossible, and would have made moving less stressful for me by far.
3. Visa Fees
ITA has a post about Cambodian Visas, but I really wish I had known a lot of that information before moving. The fees upfront, and a month in would have helped me to budget and save better. Some schools will cover your visa fee, but not all of them. Mine, for example, reimburses the visa cost at the end of contract. That basically meant I had to pay it out of pocket, and then received a larger check at the end of the year, which was nice but didn't help with moving costs. Had I done my research on that a little better I would have been in a better place. I recommend reading up about visas before moving.
4. Speaking Khmer
While it is not necessary, I do wish I had known a little Khmer before moving. I feel very out of place not knowing how to speak to everyone. The Cambodian community outside of Cambodia is fairly small though, so learning stateside is difficult. That said, I could have maybe learned a few words. A year later, I still don't know much Khmer. If you really want to get to know the culture, you should endeavor to learn the language. [Read More: But I Don't Speak Khmer... Teaching English in Cambodia].
Ultimately, I am glad I had the opportunity to discover these things. There will always be surprises in any move, despite the amount of research you do. Moving to Cambodia is one of the best things I have done, and I am glad I have learned and made mistakes here. It is a great big adventure here, and I wouldn't change it for the world.
Related Resources:
After volunteering for a year in the Denver Public School System, Kate felt like she needed a change. She and her boyfriend both got TEFL certified and set off on an adventure of a lifetime in the Kingdom of Wonder. Since then Kate has written extensively about her life teaching English in Cambodia as one of ITA's Writing & Content Ambassadors.
Want to Learn More About Teaching English Abroad & Online?
Request a free brochure or call 773-634-9900 to speak with an expert advisor about all aspects of TEFL certification and teaching English abroad or online, including the hiring process, salaries, visas, TEFL class options, job placement assistance and more.