must read
What Type of Visa Can I Use to Teach English in Cambodia?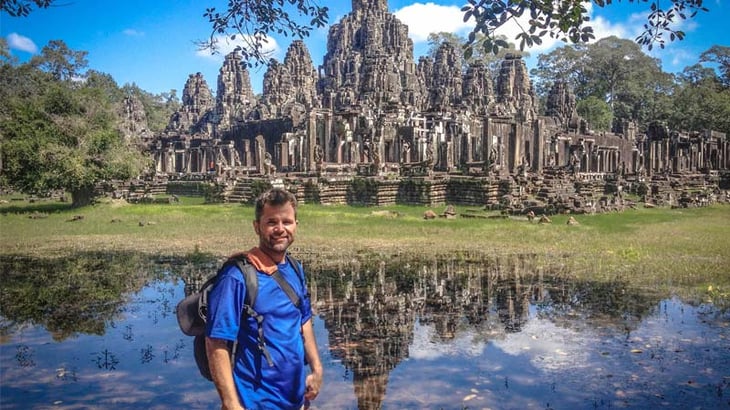 Interested in teaching English in Cambodia? You're in the right place! Visas are an important part of planning your adventure overseas, so you want to make sure you're familiar with the process before you head abroad. The following is the most common type of visa that can be obtained for teaching English in Cambodia.
The type of visa you'll need in Cambodia (and how you get that visa) will depend on your nationality, teaching job and perhaps other factors like whether you get your job in advance of your arrival, or if you get hired locally in Cambodia. Be sure to speak to an International TEFL Academy Advisor by calling 773-634-9900 to discuss your specific questions and concerns about your visa for teaching English in Cambodia.
Nitty Gritty Facts About Visas For Teaching English in Cambodia:
Name: Ordinary/Business Visa (Type E)
Cost: $35 for your first month, and then you can extend the visa for 6 or 12 months for a fee between $100- $300.
Documents: Passport Photo & Passport that is valid at least six months prior to entering Cambodia
Length: This visa is good for one month at first and then you can extend the visa on your own. It's important to extend the visa for 6 or 12 months, as the shorter extensions are not able to be re-extended if need be. It's not difficult to extend your visa numerous times as needed even without a job.
For more information, you can check out the Cambodian Consulate website: https://www.embassyofcambodiadc.org/
The Process For Obtaining a Visa to Teach English in Cambodia:
You can get your Ordinary Visa (Type E) before heading to Cambodia or you can get it upon entry to the country. Typically English teachers just wait to buy it once they arrive to the airport in Cambodia. From there, just have to extend the visa for 6 or 12 months for a fee of between $100- $300.
Be sure to talk with your ITA Advisor about visas before you head overseas to Cambodia or enroll in your TEFL Class.
Founded in 2010, International TEFL Academy is a world leader in TEFL certification for teaching English abroad & teaching English online. ITA offers accredited TEFL certification courses online & in 20+ locations worldwide and has received multiple awards & widespread recognition as one of the best TEFL schools in the world. ITA provides all students and graduates with lifetime job search guidance. ITA has certified more than 40,000 English teachers and our graduates are currently teaching in 80 countries worldwide.
Want to Learn More About Teaching English Abroad & Online?
Request a free brochure or call 773-634-9900 to speak with an expert advisor about all aspects of TEFL certification and teaching English abroad or online, including the hiring process, salaries, visas, TEFL class options, job placement assistance and more.