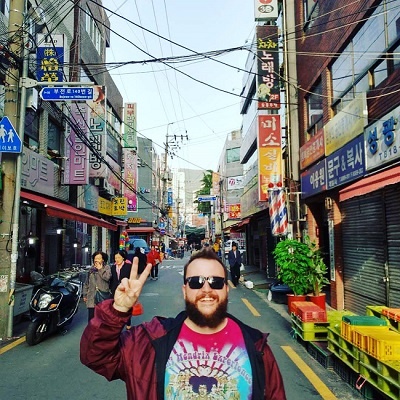 By: Anthony Fehr
The Beginning
Having lived in China for two and a half years now, I can safely say that I would have never expected any – if not most – of what I've experienced had I stayed at home. Home for me is Edmonton, Alberta, Canada. I do love my country, but I felt as though I needed a new adventure in my life. That's where International TEFL Academy (ITA) came in. After researching many options, I couldn't be happier that I chose ITA for my TEFL certification. My primary country of choice was, without question, Italy; I wanted to get in touch with my culture. However, once I finished my TEFL course, I spoke with an experienced traveler/teacher from the ITA Alumni Facebook Group and he recommended China. He even recommended a company to work with, so I felt like everything was falling into place faster than I could plan it. I had a Skype demo and signed a contract and before I knew it, I was on a plane flying to a country that I never thought I'd experience.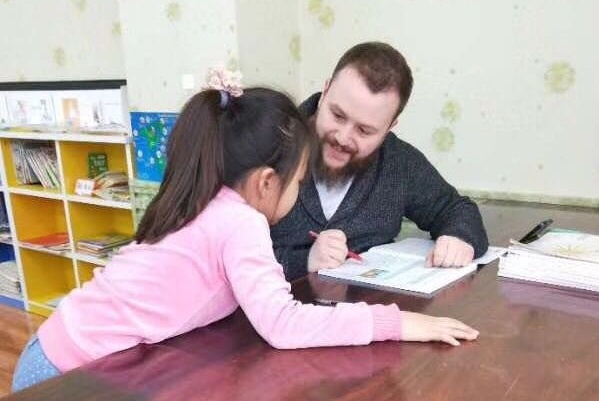 Teaching English in Beijing
As far as language barriers go, there's really nothing like being yelled at (normal talking for Chinese people, but it seemed like yelling to me) in a language that you don't understand. I wish I could say that now I'm used to it, but I'm not. Now, I can just shout back at them with my limited – yet useful – Mandarin vocabulary.
My first teaching gig in China was at a training centre. I was assigned to a centre in the southern most district of Beijing and started teaching a week later. There's really something special about standing in front of a group of little Chinese kids just staring back up at you, seemingly ready to learn. When I'd go into that class, nothing else mattered. I could be having a disastrous day, who knows what the issue could have been, and as soon as I'd see their little faces, everything else sort of just vanished from thought. It's quite a remarkable thing, it really is. I've definitely never experienced something like that at any other job. Sure, some days you just have to put on "a face" for the kids, but most of the time it happened naturally.
Aside from working in Beijing, I tried to enjoy as much of the city as possible. However, it didn't take long for me to realize that I actually didn't like Beijing. From my personal experience, I would never go back to live there – but I suppose the occasional visit isn't too bad. I know lots of people who live there that love Beijing, but those are all people I met at my local pub. However, everyone has different experiences and ways of coping with situations, so if you plan on going to Beijing, you must experience it for yourself. Anyway, after I finished my contract with that first company, I decided I wanted to move to another city in China… but where? I booked a plane ticket home (and a return ticket back to Beijing) as I was getting home sick and I needed a break from the madness that is China, but I knew I didn't want to live or work in Beijing after my first year.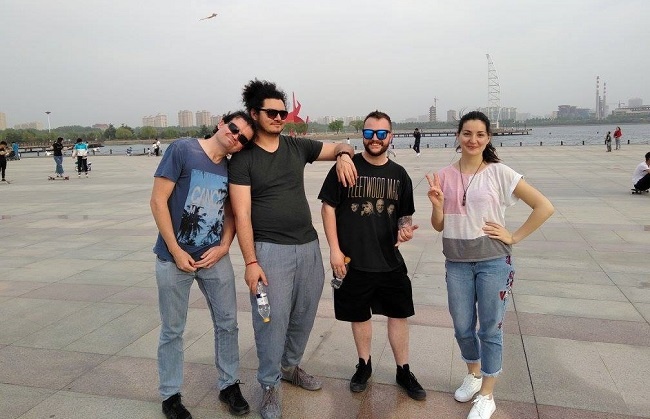 Teaching English Online
During my time with that first company, I'd met some truly great people – life long type friends. Friends that I would travel to other countries to meet or friends that would eventually help me land my second job – teaching English online. When I arrived back in Beijing, I didn't have a plan. I can't quite describe the opportunity that came next. The timing was just too perfect and everything that followed led me to where I am now and where I'm going.
One of the aforementioned friends that I made while training for my first gig had actually left that company and moved onto a new company that focused on online teaching; this company was based out of Shanghai. The opportunity in question was actually to do a two-week stint of live classes in a small town called Zhucheng. This was a paid gig and a great chance for me to experience a new side of China – the rural side. For me – coming from Canada – the population of a small town is around 10 thousand people. My hometown of Edmonton is a capital city and the population is around 1 million, which happens to be about the same amount of people in Zhucheng. It was such a strange place to be; it had a small town vibe but with a fairly large population. One thing that goes along with small towns in China is the gawking, an unbelievable amount of it. The locals would try to take the sneakiest of photos of us lǎowài (老外), which translates to foreigner or outsider.
There were four of us teachers doing live classes at public schools all around the town and surrounding area and we had very busy schedules, but it did make the days interesting. Something I hadn't considered going into this trip was that these students had never actually seen a foreigner before – let alone a white guy with a beard. The classes were pretty standard and easy going as the students' English levels were quite low, but the best and most thrilling part of my time there was how excited the kids were that I was there, in person, to spend forty minutes with them. Just being there for them brought them such joy and awe. Yes, I had taught children in a classroom before, but this experience was beyond words. It's also worth mentioning that there were sometimes as many as 100 students in one class. The teachers at these public schools' English was also quite low, so communicating with everyone was a challenge, but I'd have to say that this was the most rewarding and challenging teaching experience I've had in China thus far.
During this two week teaching adventure, we took a weekend trip down to Qingdao which is a nearby coastal city. As soon as we entered into the city limits, I fell in love with the city. I loved that it was near the sea and everything about it felt so fresh and clean and, to be honest, quite unlike China. It took me no time at all to decide that I wanted to move there to start my new adventure of teaching online. Once we completed the trip in Zhucheng, the company wanted to hire me on as one of their full-time online teachers. I gladly accepted.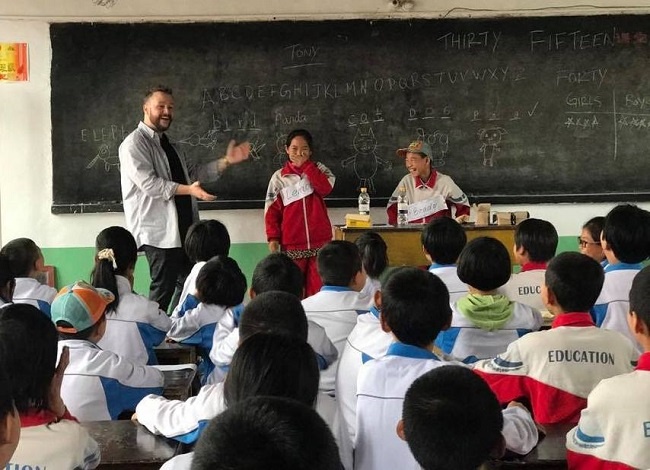 Moving to Qingdao
Upon finishing the two weeks, I went back to Beijing and about a month later, I had packed up my things and took a train to Qingdao. Living in this new city was such a breath of fresh air, quite literally as I moved into an apartment right near the sea. However, I worked with this company for only a short time. I ended up mostly doing one on one classes with adults who worked for the company during the summer as school was out. With the new school year approaching, I realized I wanted to be back teaching in a classroom. I found my third teaching gig through a fellow Canadian guy I met in Qingdao. This time, I was teaching in a kindergarten. My teaching style had to change drastically as these students were much younger, but it was a fun teaching experience… for a time.
Towards the end of my time at the kindergarten, the management was very unsupportive of their foreign teachers and made it impossible to allow any creative outflow. This was obviously an issue for me as I felt like I had just become a babysitter instead of a teacher. Again, it was time for a change.
While working at the kindergarten, I applied for a position as a grade 3 homeroom teacher at an international school. I had my interview in January with plans to go home to Edmonton for a couple of weeks in February during Spring Festival. Needless to say, I got the job. When I came back from my trip, I was ready to start my fourth and current teaching gig in China. This one is by far the best of the four. Being an international school, the English level of the students is higher than the students at the other schools, so I can communicate and relate to the students much better which makes the whole experience just that much more enjoyable.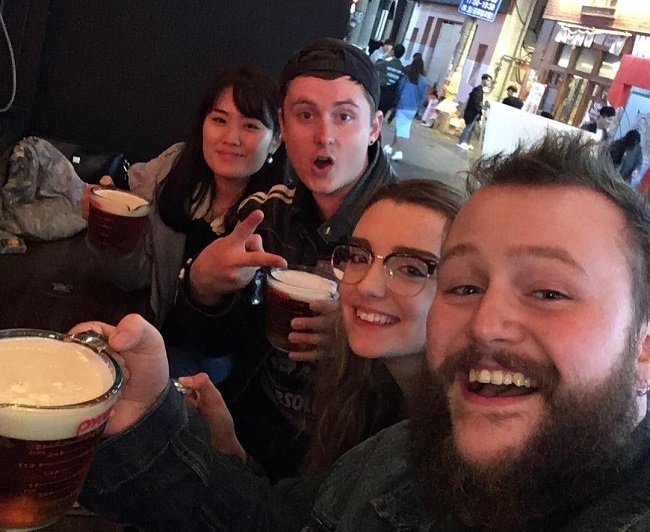 The Final Chapter
I'm expecting this to be my last twelve months of my journey in China. I came to China searching for something that I was never really sure of and in that search, I ended up finding someone who completely changed my perspective on life. I met my dream girl and – believe it or not – she's also from Edmonton; talk about meant to be. Anyway, our plan is to spend another year here in Qingdao. When the time comes to return to Canada, maybe I'll write another article about that transition. With each new transition, I realized not only how to improve on my teaching, but I also set a higher standard for each new opportunity. Over the past couple of years, I have definitely learned a lot of new things about myself and discovered a few worthwhile life lessons along the way.
If someone were to ask me if I regret any of what I've done even going as far back as boarding the plane for my first flight to China, I'd tell them that I wouldn't change a thing.
Anthony Fehr is a 26 year old from Edmonton, Canada. He flew to Beijing in February 2016 with an optimistic uncertainty of what was to come. He's currently teaching English in Qingdao, China, with plans on returning home next year to further his education.