Watch the video and see what's it's like to teach English in Playa Hermosa, Costa Rica thanks to ITA alumna Kathleen Doyle.
Here's a transcription of the video:

Good morning world. My name is Kathleen and this is a day in the life in Playa Hermosa, Costa Rica. So right now we're sitting at one of my favorite lookouts in Playa Hermosa. It's actually just a few minutes from my house. I come here every morning to meditate or drink coffee, and there's really no better way to start the day. But it's about time to go home and get ready for school. So, lets go.
Coffee time. So, as you may have heard, Costa Rica has some of the best coffee in the world and this is a Costa Rican coffee maker.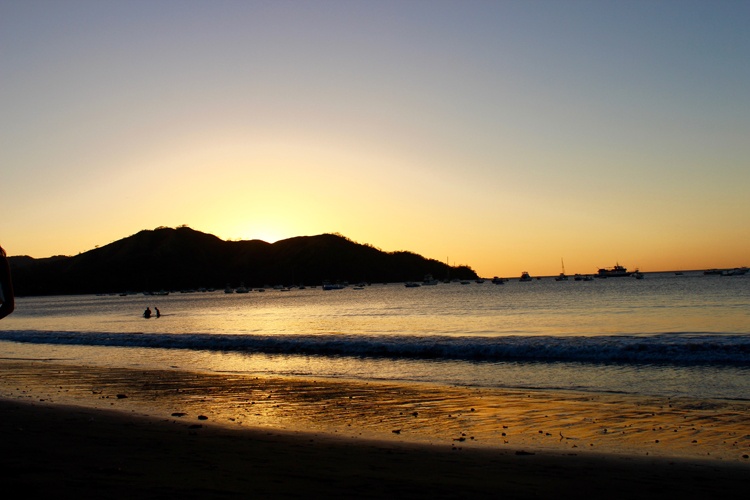 So this is the walk to school. I got very lucky, in that the school where I teach is only about a 20 minute walk from my house. And it's very peaceful, serene, as you can see. It's one of my favorite parts of the day.
And here we are. This is the school where I teach. I'm going to get settled in my classroom and I will talk to you all in a bit.
And this is my classroom at Ficus Tree School in Playa Hermosa. I teach third and fourth grade. This is Ficus. He is our adopted school dog. Say hello Ficus. (laughs) We're not quite sure what his real name is, but we call him Ficus. Say hi kids. Say hello.

[Kids] Hi.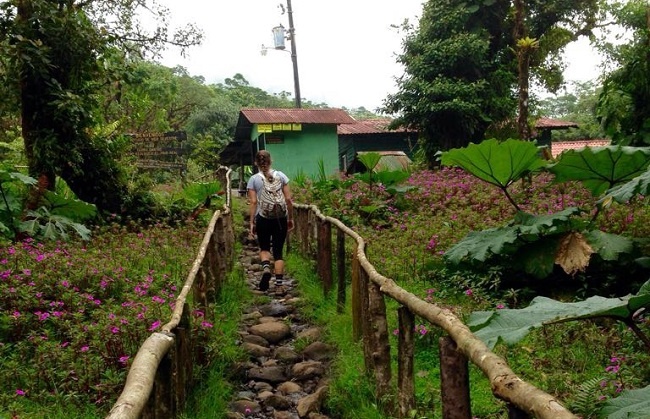 So I took my TEFL course in July and I did the course online as I was already in transit a bit when I started. So the convenience of it really made sense. And I didn't apply for any jobs until I got to Costa Rica. Which made the most sense for me. It seems like it made the most sense for Costa Rica. But once I did get here, I was hired with my dream job and working with... Two weeks, I was working within two weeks. And everybody at ITA made it a very smooth transition for me. They assured me that I would have a job; even though I came down here without one.
Recess means futbol.

[Student 1] We try together our classmates of the new year and a full year of learning with we've become friends.

[Student 2] I have friends near and far and I accept them for...

[Student 3] All my friends are kind. My friends are different. I don't mind. If everyone were the same we might not will share and think.

[Student 4] We might argue, we might stress but that's okay 'cause that's just...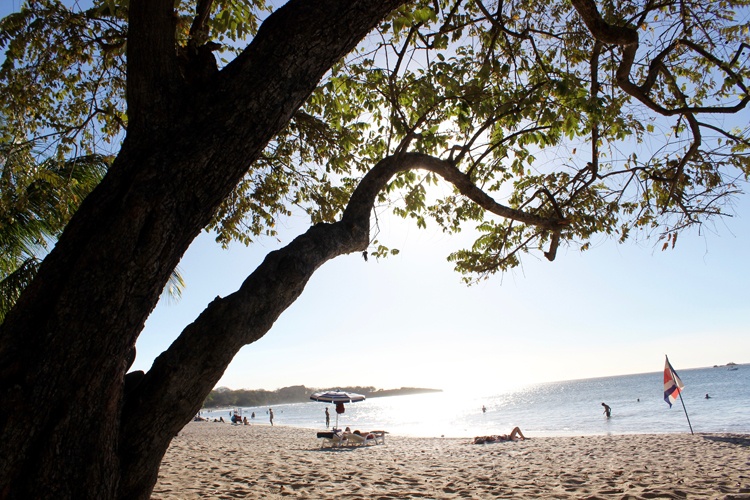 Learn more about Teaching English Abroad
Request a free brochure or call 773-634-9900 to speak with an expert advisor about all aspects of TEFL certification and teaching English abroad, including the hiring process, salaries, visas, TEFL class options, job placement assistance and more.
Related Articles: