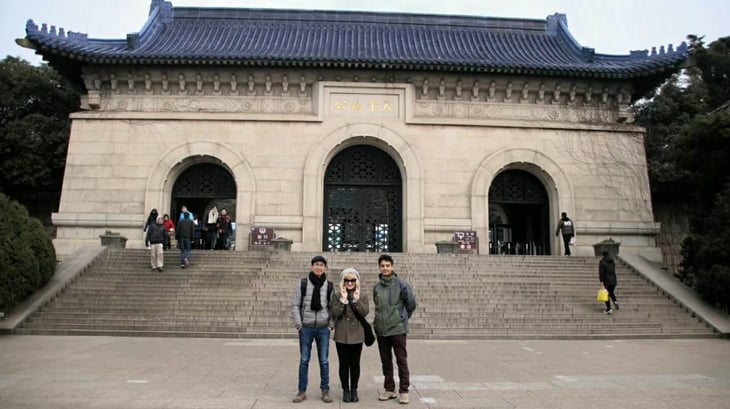 Establishing a sense of "home" in a new country is a challenge every ESL teacher abroad will face. It can be daunting at first, and it all starts at the airport. When I arrived in China, I remember stepping off the plane with a suitcase or two and finding myself back at 'square 1'. I had started a new life abroad in various countries, so this time should have been no different. Yet, when I struggled to find my boss at the airport, I came to a sobering realization: until I could find my boss, I was essentially homeless and knew no one in Suzhou, China. It all felt disorienting and alarming, until I managed to eventually find my boss in the masses of people looking for incoming travelers.
I use this anecdote to represent the process of establishing a home abroad. It takes more than finding a physical living arrangement, friends and having the job. Establishing homes involves cultural adjustment and it takes time. It happens once you feel you have found your footing in your new country. Today, I will be speaking of my home away from home: my apartment. It's only a piece of the puzzle in finding home. Yet, notwithstanding, it's important to find a place where you can live, relax, recharge and grow as an individual. For when you find said place (apartment, homestay etc.), it's easier to feel at home in your host country.
In my experience, having an apartment from the get-go made it easier to call China home. I was able to arrive in China; go to my apartment and immediately unpack my suitcase. Unpacking my suitcase gave me a feeling of permanence after being in the air and in transit for so long. Once I had pulled the last shirt from my bag, the fact that I had my own living space finally hit me. For me, this process marked a transition and the beginning of a new chapter.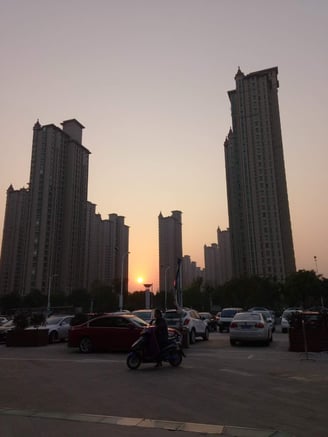 On the day of my arrival, I also went shopping with my boss to pick up some essentials for daily life. Kitchen ware, toiletries and cleaning supplies were all basic needs covered. My boss was super helpful and made shopping for the first time in China less overwhelming. Equipping my apartment made it functional for daily life and made it feel more like home.
The last step in making my apartment feel more like home was adding a more personal touch. I brought photos and memoirs from my experiences abroad and decorated my bare walls with inspirational quotes, photos of loved ones, art from former students and memoirs of my travels. Bringing, photos, memoirs, recipes from home, or décor that suits my personal style, has made my living space feel more like my own.

My current apartment
In my situation, I was lucky to have an all-expenses-paid apartment provided by my employer upon arrival (many Chinese employers will offer housing or partial reimbursement depending on city and company). For this reason, I was saved the stress and hassle of needing to find an apartment and foot the bill. Not all cities and companies are as generous as mine, but Suzhou is considered a "second tier city" and is thus a bit less expensive. I live on the outskirts of town, so in that regard, the cost is also considerably cheaper (this is something to consider when searching for a viable city to live in).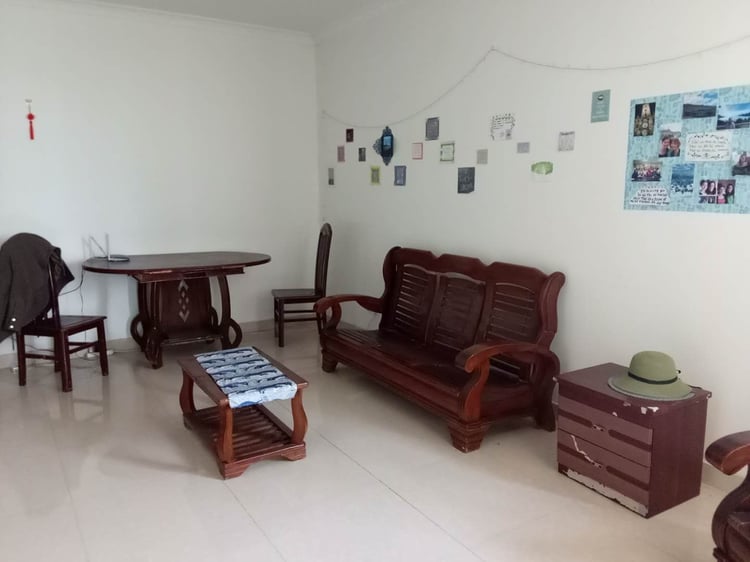 My current apartment has been better than any apartment I have had in the past. It's clean; the lighting is great and the living space is huge! The walls and floors are also sound-proof. Ergo, I can invite guests; hold get-togethers with friends and can even exercise in my apartment. There's space to do everything I want and need to do. Considering that cost is not a burden, I find myself enjoying my home and daily life much more than in the past.
Although it takes more than a physical abode to call a country home, finding a good apartment is paramount in the life of any ex-pat. In my personal experience in China, I was provided an apartment. In equipping said apartment for my daily life and adding personal flair, I have managed to make my apartment my home away from home.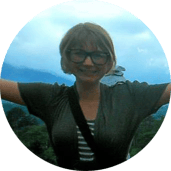 A Northeastern girl from Camden, Maine, Amanda never imagined her passion for languages and diplomacy would coalesce in a global journey of discovery. This ITA Alumni Ambassador is now embarking on her fourth year teaching ESL, and has found that the ESL classroom is a place to ultimately build a more peaceful and connected world.
---
Want to Learn More about Teaching English Abroad?
If you are excited about teaching English from either the comfort of your own home or anywhere in the world, contact us about TEFL certification options and get ready for a great adventure!
Related Resources: