I am a creature of habit, and prefer to wake up around 8:00 AM on Saturdays as it sort of feels like I'm sleeping in, but it's also early enough for me to not feel like I've wasted the day as I'm a neurotic earlybird. If there's enough produce in the fridge for breakfast, I'll use this time to take the laundry upstairs and then respond to emails. If I need to go shopping, I'll walk about 20 or so minutes to the outdoor market down the road and get whatever I need; if it's too hot to walk or drive, I'll order what I need using the MarketOi app. I honestly find nothing more satisfying than cooking while listening to music, so this is pretty much an integral part of my weekend routine. Super exciting stuff, I know.
Since the weather in Ho Chi Minh City is tropical, there are some days when it is honestly too hot to do much. If this is the case, without a beat, nearly every Saturday afternoon spent in the city is next to a pool with my friends. Some of them have pools on their apartment block properties; we'll either hang at one of theirs or we will spend the afternoon lazing at one of our favorite hidden gems.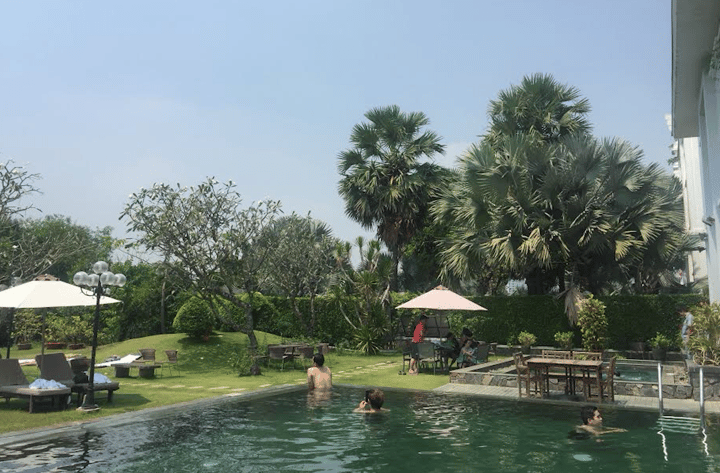 In the rare moment I don't go to a pool, it's generally either due to weather complications, personal obligations, or simply because I need a weekend to tuck back into my shell for a bit. If I end up staying in, I'll do a bit of writing, Skype someone or prepare my meals for the week.
Am I always this boring? Not usually.
A typical weekend in Ho Chi Minh City, Vietnam is generally a pretty good time. There is generally some sort of large event happening each weekend; most of the time the large events are held at a venue called Saigon Outcast. If this isn't the case, I like to either see live music, catch a standup comedy show, chill on a rooftop, see a movie or just relax with my friends. Obviously, if it's the latter, the evening sort of ends here.
While I love discovering new restaurants and cocktail bars in Ho Chi Minh City, here are a few places in town that have a special place in my heart: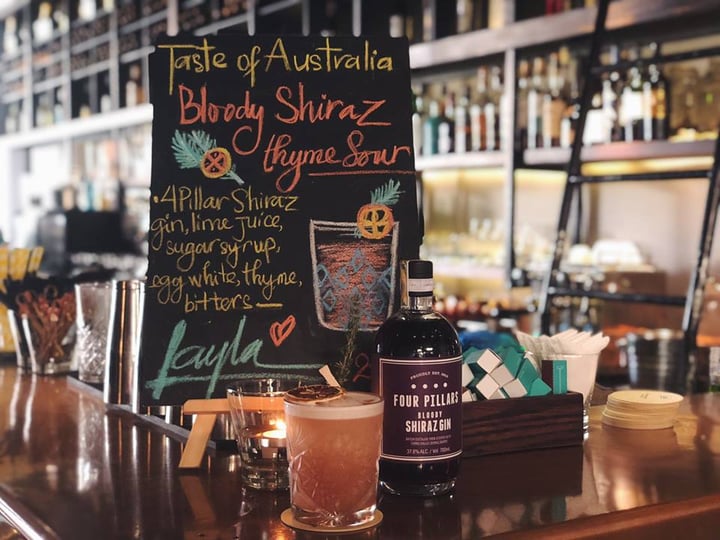 Layla: This is by far the best cocktail bar in town; I'm partial to its Aperol spritz. Happy hour runs from 5-8, even on the weekends. From there, we're known to walk to…
Rum Bar: I'm sure there's a Vietnamese title for this spot, but it's literally an unnamed hole in the wall that serves questionable bottles of rum to patrons sitting on tiny stools on the side of the road. It's a true Vietnamese experience, that's for sure.
La Fenetre Soleil: To be honest, I really only go there if my friends' band is playing. It's currently moving to a different location, however, the original spot was a beautifully well-preserved French colonial-style building that holds a lot of ridiculous memories.
Broma - Not a Bar: Despite its dubious name, this is, in fact, a bar. It's located in the heart of District 1 along the famous "Walking Street," and is super chilled out, a bit expensive but offers some incredible views of the city. This bar is pretty popular among the hard partying expats as it closes at 2am and reopens its doors from 5am to 9am.
The rest of the weekend is sort of contingent on Saturday night's happenings. While I much prefer cooking, sometimes I'll get brunch or order my breakfast in. If I spent the afternoon out on Saturday, I'll often carve out some time on a Sunday to meal prep or take care of other tasks I swept under the rug. If weather permits, I sometimes go to the pool two days in a row. Life is pretty good, and I wholeheartedly support the concept of a "lazy Sunday." I don't make up the rules, I just follow them.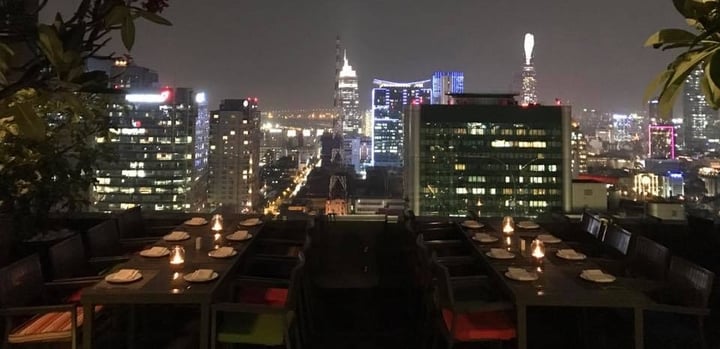 What about when you first arrive?
For those of you who are wanting to see what the city has to offer, here are a few spots in town that are worth visiting:
- Reunification Palace
- Notre-Dame Basilica
- Saigon Central Post Office
- War Remnants Museum
- Tao Dan Park
- Cu Chi tunnels*
- Mekong Delta*
- Quan Am Pagoda
- Ba Thien Hau Temple (my favorite)
*These are a bit outside of the city center.
Where are the best brunch spots to eat on a typical weekend in Ho Chi Minh City if you're wanting to explore town, too?
- Au Parc (located close to the Reunification Palace and Notre-Dame Basilica)
- The Refinery (it's a bit expensive, but the alleyway it's located in is beautiful)
- Pi Vegetarian Bistro (located directly across from the War Remnants Museum)
- Vintage Emporium
- The Elbow Room
- Bunker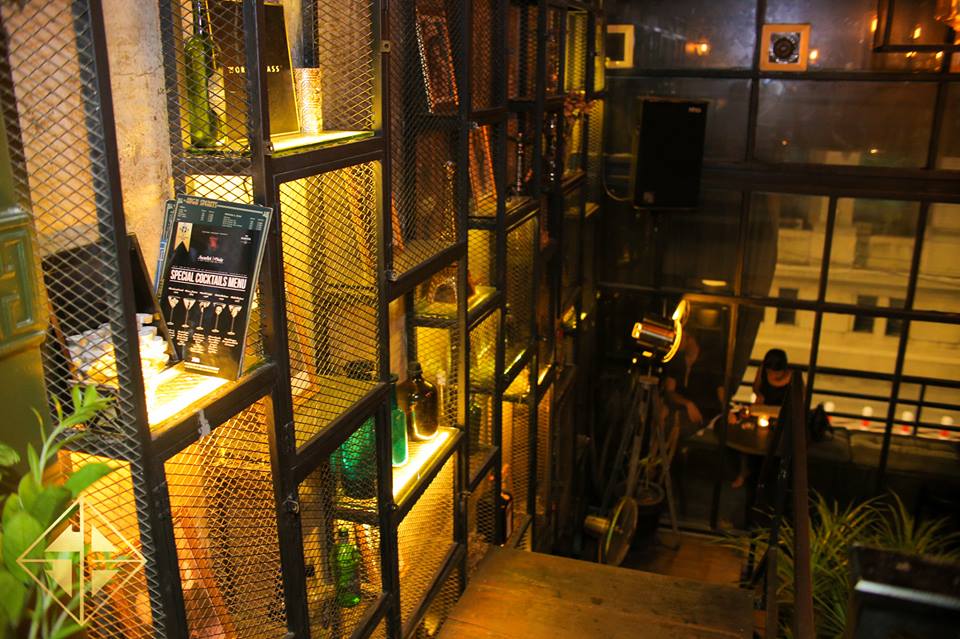 Whatever lifestyle you have, there will certainly always be something to do within the city.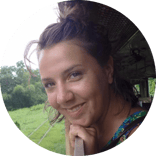 Laura is a 29-year-old serial expat who left the states in 2013 in search of a fresh perspective - a decision which opened more doors than she could've imagined. She's a lover of mountains, spicy food, stand up comedy, and will never turn down a pizza. Laura is one of ITA's Writing & Content Ambassadors.
---
Want to Learn More about Teaching English Abroad?
If you are excited about teaching English from either the comfort of your own home or anywhere in the world, contact us about TEFL certification options and get ready for a great adventure!
Related Resources: