TELL US ABOUT YOURSELF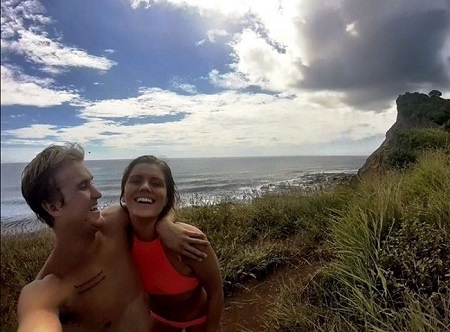 What is your citizenship?

United States

What city and state are you from?

Raleigh, NC

How old are you?

20

What is your education level and background?

In college, will graduate this year

Have you traveled abroad in the past?

Some international travel with friends, family, business, etc.

If you have traveled abroad in the past, where have you been?
Aruba, El Salvador, Nicaragua

What sparked your interest in going to teach English abroad?

I fell in love with Central America the first time I went to El Salvador. I took several short-term trips to El Salvador and Nicaragua before deciding I wanted to live abroad and gain a new understanding of travel and culture. I had just finished my first year of college studying Business Administration and decided I was going to take what would have been my sophomore year off to teach English and live in Central America. I picked Nicaragua because it's known for being the safest country in Central America and because I had already been once and loved it.

What were some of your concerns before teaching abroad?

I was only 19 years old and although I had traveled abroad, I knew living abroad would be completely different. I didn't have my college degree and was concerned this would make it harder to find a job. I didn't know much Spanish.

What did your friends and family think about you moving and teaching abroad?

My friends couldn't have been more supportive.
They were all excited for me and really admired me doing something so different and exciting. My family was pretty concerned about my safety, but they supported me because they knew how passionate I was.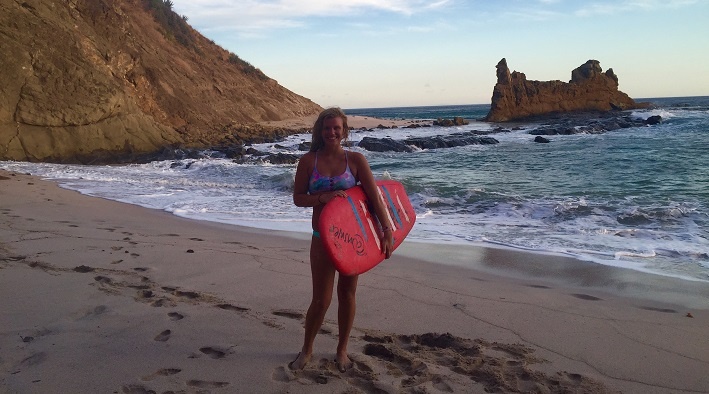 TEFL CLASS INFORMATION
Why did you decide to get TEFL certified and choose International TEFL Academy?

I actually did extensive research prior to picking a place to get TEFL certified. I read all the reviews I could find; I spoke with representatives from several programs, and I compared all of the different program options. International TEFL Academy was the obvious best choice. They were the most helpful and were always ready and willing to give me the information I needed to be successful. A lot of people reached out to me and asked me how I was able to live abroad and teach, and I recommended International TEFL Academy to all of them.

Which TEFL certification course did you take?

Online TEFL Course

How did you like the course?

The online course was great. I learned a lot and my teacher was very helpful.

How has your TEFL training helped you in your current teaching position?

I learned what it meant to be an EFL teacher. I got a great insight into what it would be like teaching English abroad.

Which city and country did you decide to teach English in and why?

I chose to teach English in Nicaragua in the city of Rivas because of the safety, beautiful beaches, and amazing culture.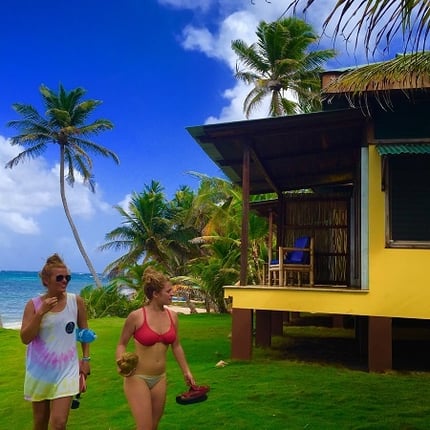 How long have you been in this country and how long do you plan to stay?

I stayed in Nicaragua for a total of 8 months.

What school, company, or program are you working for?

FunLimon

During which months does your school typically hire?

January

Did you secure this position in advance of arriving?

Yes, I did a Skype interview which is pretty uncommon in Central America, but I was referred to the position by someone who lived in Nicaragua and had already met me.

How did you interview for this position?

Skype/phone interview

What kind of Visa did you enter on?

Tourist visa

Please explain the visa process that you went through.

You pay $10 when entering Nicaragua and renew it every 3 months by leaving or doing a border run to Costa Rica.

What are the qualifications that your school requires for teachers?

TEFL Certification

What is the best way to apply?

- Email
- In-person


Please include any application resources (website, email, etc.) or other information here:

I was always very persistent in my job search and think that's why I was successful in finding a job so quickly.

Tell us about your English teaching job!

I worked about 18 hours/week at FunLimon, a NGO located in Rivas, Nicaragua. I was paid $300 but had housing and meals provided. My students were adults and children. I was not able to save but that's because I bought a motorcycle and went out a lot.

How did you find somewhere to live and what is it like? Do you have roommates?

I lived in employee housing at a resort across the street from the place I worked. The man who owned FunLimon was one of the owners of the resort, so I had the option to live in the resort.

On a scale of 1 - 10 please rate your experience with this school.

10
COUNTRY INFORMATION - FUN!

Please explain the cultural aspects, public transportation, nightlife, social activities, food, expat community, dating scene, travel opportunities, etc...

Nicaragua is an amazing place with endless opporutnities to explore the local culture & fantastic nature. I lived in two different cities, and both were really different. Leon is a university town with a big night life and there was always something to do. When I actually got my English teaching job, I lived in a small town called Tola which is inside of Rivas. This town was much more laid back. It was a typical beach culture of relaxing, surfing, and dinners on the beach.
COUNTRY INFORMATION - MONEY
What are your monthly expenses?

Money for going out, gas for my motorcycle, yoga/workout classes. I bought a SIM card for my iPhone and it cost about $5/month for minutes and texts.

How would you describe your standard of living?

I had an amazing standard of living.

In your opinion, how much does someone need to earn in order to live comfortably?

$500


ADVICE FOR PROSPECTIVE ENGLISH TEACHERS
What advice would you give someone planning or considering teaching abroad? Would you recommend teaching in your country?

Be open minded and brace yourself for the adventure of a lifetime. It's the hardest at first when you're getting settled and getting to know the new country you're in. Getting a job is pretty easy in my opinion, as long as you're hard working and willing to put yourself out there.