International TEFL Academy Class Accreditation
International TEFL Academy proudly uses a state-of-the-art curriculum written by a staff of highly experienced ITA professors for our Online, Chicago, Costa Rica, Nicaragua & Barcleona Spain courses. International TEFL is one of the global leaders in TEFL/TESOL curriculum, and trains over 3,500 students a year. The curriculum also meets internationally recognized requirements of a minimum of 100 hours of academic work and 6 hours of practicum (student teaching/observation) for a professional level TEFL certification. The locations listed are all ITA run organizations with the same curriculum and oversight.

To ensure that our TEFL certification meets international standards in quality and deliverance, this curriculum has been externally monitored and approved for accreditation by TQUK, an officially recognized Awarding Organization that is recognized and regulated by Ofqual, the British Government body responsible for monitoring and maintaining educational standards in the United Kingdom. The curriculum also meets internationally recognized requirements of a minimum of 100 hours of academic work and 6 hours of practicum (student teaching/observation) for a professional level TEFL certification.
* The British system (Ofqual) uses the term "regulated" which is synonymous with the TEFL industry term "accredited". These certifications are also on the QCF platform. The other term used is "approved" which is a lower level of oversight but is not what would be considered "accredited". These certificates are not on the QCF platform.
Why does International TEFL Academy use a British based accreditation?
A few reasons:
Worldwide acceptance: Since the heyday of the British Empire in the 19th century, the British have been the leaders in English language teaching worldwide with many language schools using the British system and/or understanding the strict regulations of the TEFL certification industry. While ITA has a World Headquarters based in Chicago USA, we believe our certification needs to have the widest global acceptance. Unfortunately the US government does not regulate the English teaching market or TEFL certifications and has little relevance to employers abroad.


Comparison of course work: The QCF Level 5 qualification provides the "apples to apples" comparison for an ITA TEFL course and a CELTA TEFL course, which is also a QCF Level 5.
The Role of the Awarding (Accrediting) Organization - TQUK
International TEFL Academy's accrediting body, TQUK (Training Qualifications UK) is recognized as a leader in providing vocational and professional qualifications to colleges and private training providers in Education & Training, Social Care, and Health. Regulated by Ofqual, TQUK enjoys official recognition from the British government as a provider of accreditation and quality assurance for professional training and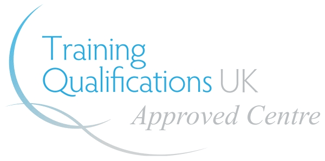 certification.
Awarding Organizations (AO - as accrediting bodies are officially known in the UK) are responsible for the award of qualifications (accreditation), and working with training centers such as International TEFL Academy to ensure that quality standards are maintained at all times. AO responsibilities, as part of the overall awarding of qualifications include:
Registration and Certification of candidates undertaking regulated qualifications
Ongoing support for centers teaching learners with an aim to achieving a qualification
Maintaining the validity and quality of qualifications throughout the qualification life span
The International TEFL Academy TQUK Center number is 1709166
Click here for a validation statement of ITA as an approved center on the TQUK website.
External Review & Assessment

All certifications awarded accreditation by TQUK to International TEFL Academy are externally monitored and reviewed by highly qualified experts. In addition, all training centers are visited by an External Verifier, an expert in the field, who assesses the quality procedures and administration prior to awarding accreditation. This ensures that International TEFL Academy TEFL courses and curriculum are thoroughly and personally vetted by independent experts.
To check TQUK's status as an Awarding Organization please use the following link here.
The Truth about TESOL / TEFL Course Qualifications
Potential employers seek out teachers who have been trained to a high lev

el.

Potential employers seek out teachers whose course has been accredited by an independent accrediting body.

There is no single internationally recognized TEFL / TESOL qualification. To address this problem we chose to work with TQUK to gain accreditation to ensure

that our TEFL / TESOL certificates are among the most widely recognized anywhere in the world.

Typical International TEFL Academy Students:
Are serious about earning a quality TESOL / TEFL Certification.

Are seeking the best accreditation from an independent accrediting body.

Decide on quality rather than price alone because they realize that they are investing in their education and their future.

Understand that a highly qualified, experienced instructor, an exceptional curriculum and excellent accreditation are absolute necessities in TESOL / TEFL Certification training.

Want a qualification that is from a course provider recognized throughout the world.

Need to be able to successfully apply for any teaching position throughout the world and not just for the company that trained them and not just in volunteer positions!
Know the value of a qualification awarded by an independent accrediting body.
Other Accreditation
Partnership courses
In addition to the courses listed above that are administered by International TEFL Academy, we partner with other TEFL courses that are accredited. We work together to register the students and provide lifetime job guidance assistance after graduation. Some of these centers are accredited by ACCET, IATQuO, Cambridge University, SIT and more.
Please read about all of our partner courses and their individual accrediation and certifications here.
IATQuO - The International Accreditation of TESOL Qualifying organizations (IATQuO) exists to promote and maintain internationally acceptable standards in the training of teachers of English to speakers of other languages. It wishes to encourage organizations dedicated to professional standards in training teachers for TESOL, wishing to maintain their professional independence and who in many instances may not have substantial financial resources.

IATQuO is an accreditation organization for TESOL training centers who subscribe to the aims expressed above and who are prepared to undergo and pay for external scrutiny.

It is secondly a not for profit organization dedicated to implementing the aims and objectives expressed in the mission statement at the beginning of this website.

Some of our partner courses in Toulouse France, Prague Czech Republic and Madrid Spain are accredited by IATQuO.
ACCET was founded in 1974 for the purpose of improving continuing education and training and has been officially recognized by the U.S. Department of Education since 1978 as a "reliable authority" as to the quality of education and training provided by the institutions we accredit. In 1998, ACCET became the only recognized accrediting agency to be certified as an ISO 9001:2008-Quality Management System, under the international standards established by the International Organization for Standardization, and continues to hold that unique status.

Accreditation serves the interests of companies, agencies, and the public through the establishment of standards, policies, and procedures in conjunction with an objective third-party professional evaluation designed to identify and inspire sound education and training practices. When such a process is matched by an institution's commitment to high standards and accountability, a partnership for quality becomes reality.
International TEFL Academy partner courses in Boston, Argentina, Brazil and Chile are accredited by ACCET.
To learn more about teaching abroad and TEFL Certification go to our form to request a brochure.