Alicante, Spain English Teaching Q and A with Maggie Jones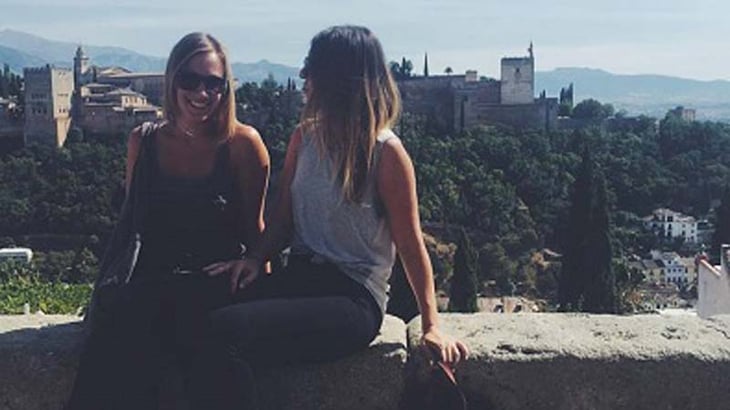 TELL US ABOUT YOURSELF
What is your citizenship?

United States

What city and state are you from?

Houston, Texas

How old are you?

26

What is your education level and background?

Bachelor's Degree
Have you traveled abroad in the past?
Some international travel with friends, family, business, etc.

If you have traveled abroad in the past, where have you been?

England, Ireland, Spain
What sparked your interest in going to teach English abroad?

When I was in my third year of college, my older sister was sent abroad to train for her new job in England. My other sister and I decided to go visit her, and since she had to work during the week, we scheduled a brief trip to Barcelona, Spain. After spending four days in the city, I fell in love with the Spanish lifestyle. When I returned to the U.S., I couldn't get the idea out of my head. Since I was studying to be a teacher, I decided that teaching English abroad would be not only a way to support myself, but a great way to further my teaching resume.

What were some of your concerns before teaching abroad?

Job stability and learning Spanish!

What did your friends and family think about you moving and teaching abroad?

Mostly supportive and nervous.
TEFL CLASS INFORMATION
Why did you decide to get TEFL certified and choose International TEFL Academy?

When I had decided that teaching English abroad would be in my future, I began looking at certification courses. ITA contacted me very quickly and I was actually able to speak on the phone with a real person. Ian was able to answer all of my questions and concerns about moving and teaching abroad. I told him that I had a year left at the University and another year of student teaching, but that the certification would be my next step. Two years later, I called ITA and I was able to speak to the same person! We registered me for the course in the same day. Since the course is online, I was able to complete the course and also work full time as a preschool teacher.

Which TEFL certification course did you take?

Online TEFL Course

How did you like the course?

I appreciated that the course was online, and it was possible to complete while working full time. I think the course could have prepared me better in terms of explaining English grammar. During my first year of teaching, I found myself in a common situation: I knew what was grammatically correct because English is my first language, but I wasn't sure why or how to explain why we say the things we do.

How has your TEFL training helped you in your current teaching position?

I think the most helpful part of the TEFL course is that you are linked to a community of people that have actually experienced your dream. Moving to a foreign country is scary and takes a lot of preparation. Having the job guidance from the course helps to answer all of your questions. I also remember the job guidance counselors being very encouraging, which is exactly what you want when you are scared and doubting yourself.

Which city and country did you decide to teach English in and why?

I chose to teach English in Spain in the city of Alicante.


How long have you been in this country and how long do you plan to stay? Two years. I plan to stay indefinitely.

What school, company, or program are you working for?

One year at American Accents Academy (not recommended); one year of private lessons.

During which months does your school typically hire?

September/ October

Did you secure your TEFL job in Alicante in advance of arriving?

Yes

Please explain the visa process that you went through.

Getting a work visa in Spain is very complicated. Since the unemployment is very high in Spain, the employer must be able to prove that no other Spanish person can fill the position before being able to hire a foreigner. However, most academies prefer to hire native speakers!

Besides a tourist visa, the only real option for American citizens is to study Spanish (or something) full-time and apply for a student visa.

What are the qualifications that your school requires for teachers?

-Bachelor's Degree
-TEFL certification
-Native English Speaker

What is the best way to apply?

Apply online.

Please include any application resources (website, email, etc.) or other information here:

https://www.tusclasesparticulares.com/

Tell us about your TEFL job in Alicante!

To be completely honest, my first experience working in an academy was not pleasant. I found a job teaching English in Alicante on a web forum when I had completed my TEFL certificate, and had a few phone interviews with an academy. He offered me the job while I was still in the US and also helped me to plan my move, allowing me to even stay with his family for a few weeks to get settled. Over time, it became clear that the academy was very unorganized with a lack of resources. I felt as though the students were seen only as dollar signs (euro signs) and the teachers were treated as entertainment, just trying to keep the students happy. The difference I found between working as a teacher in the United States and working in a language academy in Spain, is that the students aren't obligated to attend. For numerous reasons a student could decide to quit studying English. Teaching English needs to be a perfect balance of grammar, vocabulary, speaking, and entertainment. As a new teacher, I found this very difficult and stressful.

My second year in Spain, I decided to devote my time to giving private lessons. I was surprised at how quickly my schedule filled up. Now I am my own boss and I get to work at home (with my dog!)

How did you find somewhere to live and what is it like? Do you have roommates?

Fortunately, my boss was willing to let me stay with him for a few weeks until I could find a place. Finding a place was difficult for me because I couldn't speak a word of Spanish! Eventually I made some friends that were willing to help me translate and I found a place pretty quickly. Most apartments in Spain are fully furnished and very cheap compared to the United States. I was even able to pay in cash, since I didn't have a bank account set up yet. Overall, renting in Spain is a lot more relaxed than in the U.S.

On a scale of 1 - 10 please rate your experience with this school.

One.
COUNTRY INFORMATION - FUN!
Please explain the cultural aspects, public transportation, nightlife, social activities, food, expat community, dating scene, travel opportunities, etc...

I absolutely love living and teaching English in Alicante! I recently saw that the city was rated one of the cheapest/best places to live in the world. The cost of living here is really cheap compared to the United States. Since the city is fairly small, I don't even have a car. I walk everywhere that I need to go, and if I venture out more than walking distance, the city has a bus system, a tram, train station, and airport close by.
My favorite part of the city is that I live walking distance from the beach. I'm able to go running on the beach with my dog every morning (such an amazing lifestyle!). The weather is almost always sunny here and enjoyable which is nice because I walk everywhere. During the summer, since this city is a common vacation spot, there are always a lot of people out in the bars from all over the world. I have made friends from many different counties that speak many different languages!
COUNTRY INFORMATION - MONEY
What are your monthly expenses?

(I have two roommates so I pay everything divided by three)
Rent- 155 euros
Electricity- 20 euros
Water- 20 euros every three months
WIFI- 12 euros

Phone- 7 euros

Food- about 30-50 euros a week

A meal in a good restaurant normally costs about 10-20 euros
Beers in a bar are normally 2-5 euros and mixed drinks from 4-8 depending

How would you describe your standard of living?

Very Good

In your opinion, how much does someone need to earn in order to live comfortably?

600 - 800 Euros


ADVICE FOR PROSPECTIVE ENGLISH TEACHERS
What advice would you give someone planning or considering teaching abroad? Would you recommend teaching english in Alicante or in Spain?

Teaching abroad will change your life, seriously. Your mind will be opened up to so many different things and you will undoubtedly grow as a person. Life is too short and the world is too big to stay in your hometown all of your life.

Also, don't worry- Everyone WILL come and visit you, especially if you move somewhere cool (you'll have friends you haven't talked to in years come out of the woodwork)
Founded in 2010, International TEFL Academy is a world leader in TEFL certification for teaching English abroad & teaching English online. ITA offers accredited TEFL certification courses online & in 20+ locations worldwide and has received multiple awards & widespread recognition as one of the best TEFL schools in the world. ITA provides all students and graduates with lifetime job search guidance. ITA has certified more than 40,000 English teachers and our graduates are currently teaching in 80 countries worldwide.
Want to Learn More About Teaching English Abroad & Online?
Request a free brochure or call 773-634-9900 to speak with an expert advisor about all aspects of TEFL certification and teaching English abroad or online, including the hiring process, salaries, visas, TEFL class options, job placement assistance and more.