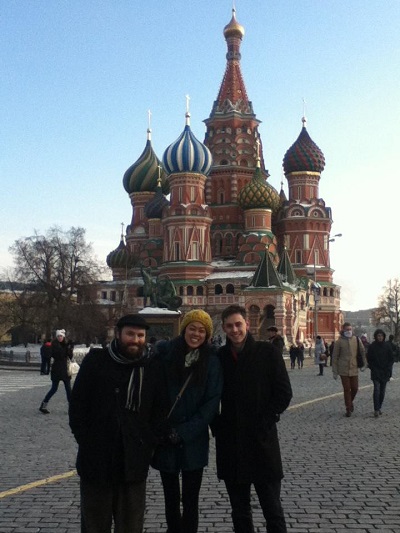 Moscow, Russia English Teaching Q and A with Annie Chen
TELL US ABOUT YOURSELF
What is your citizenship?
United States
What city and state are you from?
Los Angeles, CA
How old are you?
28
What is your education level and background?
Bachelor's Degree
Have you traveled abroad in the past?
Some international travel with friends, family, business, etc.
If you have traveled abroad in the past, where have you been?
Argentina, Australia, Canada, Mexico, Japan, Taiwan, Korea, Belgium, Germany, France.
What sparked your interest in going to teach English in Russia?
I've always loved traveling and enjoyed working with children when I was in university.
What were some of your concerns before teaching English in Russia?
The language barrier, and making new friends.
What did your friends and family think about you moving and teaching English in Russia?
Confused, excited and sad to see me go.
TEFL CLASS INFORMATION
Why did you decide to get TEFL certified and choose International TEFL Academy?
The more I worked with children, the more I considered teaching as a serious profession. The International TEFL Academy was the first and most prestigious school to show up, and had been vouched for by friends of mine who were teaching abroad already.
Which TEFL certification course did you take?
How did you like the course?
I enjoyed the instructors a lot, and learned enormously about my teaching potential and interactive skills.
How has your TEFL training helped you in your current teaching position?
The observations and feedback during the student teaching were hugely beneficial, with regards to a sampling of the pressure and confidence that come with the job.
TEACHING ENGLISH ABROAD IN MOSCOW, RUSSIA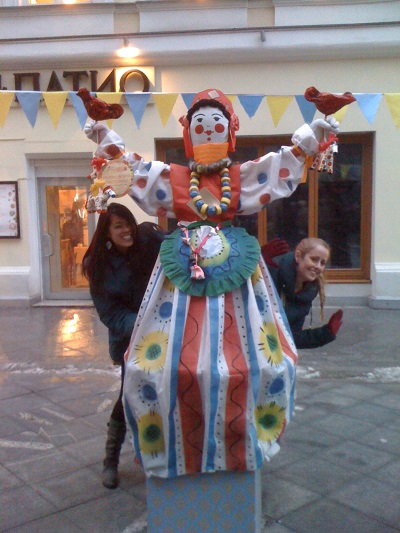 Which city and country did you decide to teach English in and why?
I am teaching English in Moscow, Russia.
How long have you been teaching English in Russia and how long do you plan to stay?
3 months so far but a contract is 9 months
How did you secure your English teaching job in Russia?
I applied online.
What school, company, or program are you working for?
How did you get your work visa?
The school provided it for me.
Tell us about your English teaching job in Russia!
There are different contracts, and mine is 30 academic hours. IH is a language school with students of all ages, 2 years old and up, including test preparatory courses, conversation and 1-on-1s. There are in-company courses, and the number of vacation time differs but on my current contract we get 25 days off. I save about a third of my salary, which is around $1200 for the contract per month, not including the end of contract bonus
How did you find somewhere to live and what is it like? Do you have roommates?
The school provides flats with 2 rooms for 2 people, of the same gender. They are nice, clean and fully furnished with kitchenware, some couches and desks/lamps for every teacher.
COUNTRY INFORMATION - FUN!
Please explain the cultural aspects, public transportation, nightlife, social activities, food, expat community, dating scene, travel opportunities, etc. about your country:
The city of Moscow is huge, with tons of galleries, museums, music shows, theaters and dances (like their famous ballets) around every corner. There aren't too many other expats besides teachers but the company is large enough that we are a significant community in and of ourselves. The metro is incredibly convenient, but dating is far more preferable for foreign men here than women because of the appeal and the proportions of women-to-men in Moscow. The Russian cuisine isn't anything to write home about, but there is also a lot of Uzbek and Georgian food.
COUNTRY INFORMATION - MONEY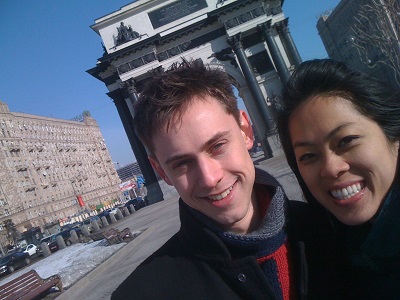 What are your monthly expenses?
The greatest expense, since transportation and living/rent/utilities are provided, is by far eating out. However, buying groceries can be as low (for me) as $100 a month. Drinking is also fairly expensive, like Western prices, and pay-as-you-go-cell phone plans are similarly priced but travel is cheaper in terms of the trains and buses around the area.
How would you describe your standard of living?
Not bad at all, especially with the extra income made by private students.
In your opinion, how much does someone need to earn in order to live comfortably?
$1000/month not including rent or transportation.
ADVICE FOR PROSPECTIVE TEACHERS IN MOSCOW, RUSSIA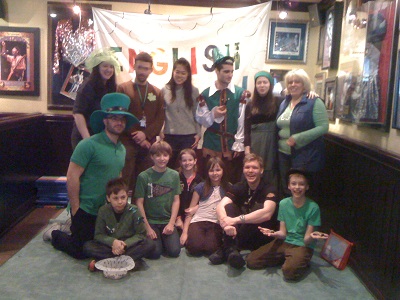 What advice would you give someone planning or considering teaching abroad? Would you recommend teaching English in Russia?
I absolutely recommend teaching English in Moscow, but I would advise them to make sure they can make do with less-than-western standards of living as many countries I have lived in don't have the same amenities and standard of customer service, maintenance, etc. that the US or UK would have.
To read more on Annie's experience in Russia, check out her alumni article: How do you spell "C-O-N-S-C-I-E-N-T-I-O-U-S-N-E-S-S"?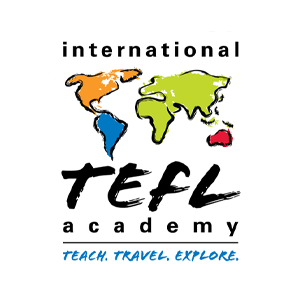 Founded in 2010, International TEFL Academy is a world leader in TEFL certification for teaching English abroad & teaching English online. ITA offers accredited TEFL certification classes online & in 25 locations worldwide and has received multiple awards & widespread recognition as one of the best TEFL schools in the world. ITA provides all students and graduates with lifetime job search guidance. ITA has certified more than 25,000 English teachers and our graduates are currently teaching in 80 countries worldwide.
Want to Learn More About Teaching English Abroad?
Request a free brochure or call 773-634-9900 to speak with an expert advisor about all aspects of TEFL certification and teaching English abroad or online, including the hiring process, salaries, visas, TEFL class options, job placement assistance and more.