Gliwice, Poland English Teaching Q and A with Elizabeth Rippon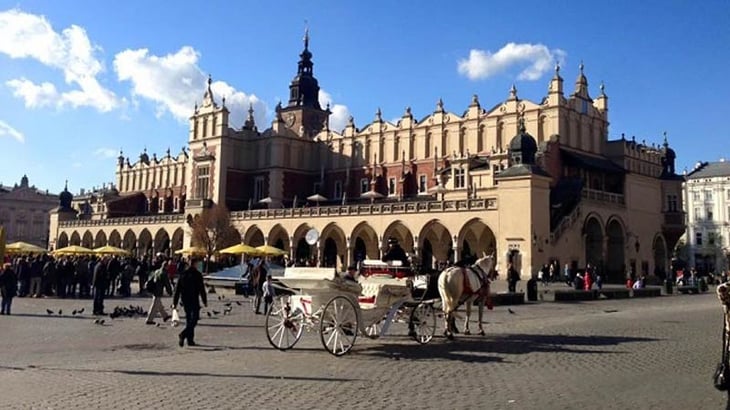 TELL US ABOUT YOURSELF
What is your citizenship?

United States

What city and state are you from?

Boise, Idaho

How old are you?

30

What is your education level and background?

Bachelor's Degree
Have you traveled abroad in the past?
Taught English abroad previously

If you have traveled abroad in the past, where have you been?

France, Austria, Greece, Turkey, Switzerland, Germany, Italy, Poland, Czech Republic, Mexico, Canada, Hungary, Belgium
What sparked your interest in going to teach English abroad?

After a few years of working in business and accounting, I began to realize my lack of passion and interest, so I decided to make a change. A couple of year ago, I decided to get my teaching certificate from International TEFL Academy after hearing about some friends doing the same thing. I had always loved to travel, and so I thought - travel and get paid - what a great opportunity!

What were some of your concerns before teaching abroad?

Adapting to a new culture and being away from friends and family.

What did your friends and family think about you moving and teaching abroad?

They were all very supportive and excited for me, and most were envious of this incredible journey I was about to take!

TEFL CLASS INFORMATION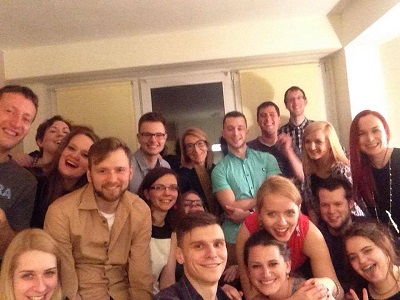 Why did you decide to get TEFL certified and choose International TEFL Academy?

Like I mentioned above, a main reason I wanted to get the certification was to teach abroad and hopefully pursue something I was more passionate about. I chose International TEFL Academy because they were so helpful in my research process. They never made me feel like they were pushing it on me to sell something and actually encouraged me to research other options. My TEFL instructor was very helpful during the course and the life long job search guidance has been a great resource!
Which TEFL certification course did you take?

Online TEFL Course

How did you like the course?

The online course was very good. It was easy to use, and I felt that it prepared me well to have a foundation in EFL teaching. The instructor was great; she always gave us timely feedback and even offered to be a reference after the course was over. The practicum hours were a great way to get my feet wet and to not be as nervous when I started teaching overseas.

How has your TEFL training helped you in your current teaching position?

I felt the TEFL training helped give me a basic knowledge of teaching methods, classroom management, etc. The most helpful aspect of the training was the practicum as it helped prepare me for my experience abroad. For example, tutoring people from all over the world helped me feel more at ease and have more cultural sensitivity when I entered the classroom abroad.

Which city and country did you decide to teach English in and why?

I chose to teach English in Poland in the city of Gliwice. I wanted to teach in Eastern Europe and found this opportunity online.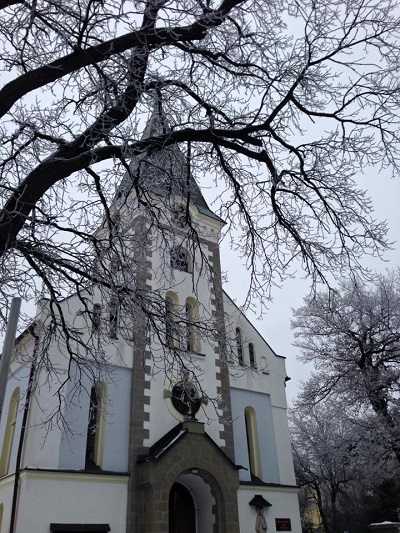 How long have you been in this country and how long do you plan to stay?

I have been in the country for almost 7 months and plan to stay for one more.

What school, company, or program are you working for?

Speed School of English

During which months does your school typically hire?

Around April - June for the next school year (starting in September)

Did you secure this position in advance of arriving?

Yes

How did you interview for this position?

- Skype/Phone interview

What kind of Visa did you enter on?

Work Visa

Please explain the visa process that you went through.

I had to collect some documents (which was not that complicated - there is a list online at the Polish Embassy) and travel to Los Angeles to apply for the work visa in person. So, the actual process is not difficult, but depending on where you live, it is inconvenient because you have to apply in person at the Polish Consulate.

What are the qualifications that your school requires for teachers? Please check all that apply

- Bachelor's Degree
- TEFL Certification
- Native English speaker
What is the best way to apply?

- Apply online
Please include any application resources (website, email, etc.) or other information here:

School website: www.myspeed.pl

Tell us about your English teaching job!

The students at Speed vary from adults, teenagers, business professionals, to young learners. This aspect is nice because you are able to get experience teaching a variety of students, and it also makes the job more interesting. We work about 30 hours/week and sometimes on Saturday, but just for an hour or two. If we work Saturday, we get the following Friday off. The pay is per hour and we receive reasonable pay - I have always found it to be enough to pay all bills and rent and also have money left over for travel and going out. It is a really cheap place to live! We get 6 days off for the year, but there are plenty of holidays in Poland, so there is usually at least one 3 day weekend a month, which is nice.

How did you find somewhere to live and what is it like? Do you have roommates?

My living situation was set up by the school. They have a few flats near the city center and the school, which is very convenient. I also have a roommate, which is another teacher, so we share the costs of rent and utilities. It is a comfortable flat, conveniently located, and reasonably priced.
COUNTRY INFORMATION - FUN!
Please explain the cultural aspects, public transportation, nightlife, social activities, food, expat community, dating scene, travel opportunities, etc...

There is plenty to do in Gliwice such as explore the city center where there is a good, but small, night life with pubs and restaurants. The alcohol is quite cheap as well. There is great Czech and Polish beer and of course Polish vodka, as you will surely find out soon upon your arrival!

CULTURE: There is so much history in Poland. There are museums and places to visit in Gliwice. It is also very easy to travel to other places. Katowice, the next big city, is just 30 minutes away, and you can get to all major cities in Europe from there (airport, bus, trains) The location is great!

FOOD: The food is great, including a lot of meat dishes, cabbage, potatoes, soups. I was definitely pleasantly surprised! There is also a lot of variety of restaurants and different cuisines in the city, which is nice.

PUBLIC TRANSPORTATION: As far as public transportation, there is a city bus line, train station, and taxis. I have never had a problem finding out how to get places.

EXPAT COMMUNITY: There is a good expat community here. There is a university in town, so there are many students and also people doing Erasmus, so it is easy to connect with other people.
COUNTRY INFORMATION - MONEY
What are your monthly expenses?
NOTE: $1.00 = approximately 3.81 PLN (Zloty)

RENT: 750PLN
UTILITIES: Approx. 150PLN (These are shared with roommate)
FOOD: Groceries 200PLN/month?
PHONE: Pay as you go - 25PLN/month depending on use
TRAVEL: Travel and other costs depend on where you go, but it is definitely affordable. The transportation is also generally cheap there are plenty of buses and trains connecting you to other major cities. For example, you can take a bus into Krakow (90minutes) for 20PLN.

How would you describe your standard of living?

Comfortable

In your opinion, how much does someone need to earn in order to live comfortably?

Around 2000 pln/month, in a bigger city it might be a little more.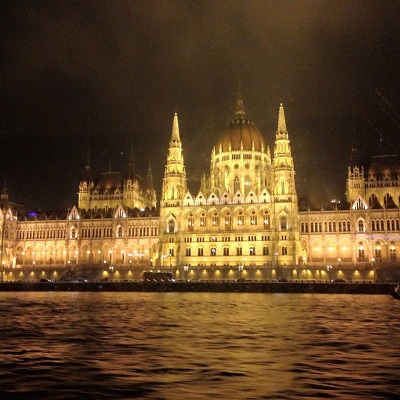 ADVICE FOR PROSPECTIVE ENGLISH TEACHERS
What advice would you give someone planning or considering teaching abroad? Would you recommend teaching in your country?

One piece of advice I would give while you are considering places to teach is to ask if you can speak to other teachers working there (present or past). This way you can get a good feel of the school and how people have liked it, did they get paid on time, etc. This is what I did before moving to Poland and it gave me a good idea of what to expect.

I would absolutely recommend teaching in Poland! It is a great place and the people are amazing. It is also really affordable, which is an advantage compared to some of the other Western European countries. Lastly, the location is GREAT because it is so close to other countries, so travel is easy!

My last word of advice is if you are hesitating about whether or not to go abroad....Just do it! No matter what the experience turns out to be, it will be worth it. There are always people there to help you along the way.


Elizabeth has also taught English in Turkey.
Founded in 2010, International TEFL Academy is a world leader in TEFL certification for teaching English abroad & teaching English online. ITA offers accredited TEFL certification courses online & in 20+ locations worldwide and has received multiple awards & widespread recognition as one of the best TEFL schools in the world. ITA provides all students and graduates with lifetime job search guidance. ITA has certified more than 40,000 English teachers and our graduates are currently teaching in 80 countries worldwide.
Want to Learn More About Teaching English Abroad & Online?
Request a free brochure or call 773-634-9900 to speak with an expert advisor about all aspects of TEFL certification and teaching English abroad or online, including the hiring process, salaries, visas, TEFL class options, job placement assistance and more.