South Korea English Teaching Q and A with Thomas Gronemeyer
TELL US ABOUT YOURSELF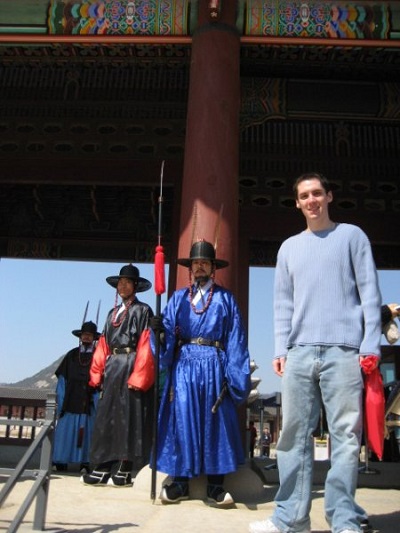 What is your citizenship?
United States
What city and state are you from?
St. Louis, Missouri
How old are you?
25
What is your education level and background?
Bachelor's Degree
Have you traveled abroad in the past?
I previously did a study abroad in Europe
If you have traveled abroad in the past, where have you been?
Europe, Australia, South Korea
What sparked your interest in going to teach English abroad?
I love to travel and I am interested in teaching. I have lived in Europe and have travel all through Europe. I have also traveled through Australia and South Korea.
TEFL CERTIFICATION INFORMATION
Why did you decide to get TEFL certified and choose International TEFL Academy?
I heard International TEFL Academy was a good school from friends who have received TEFL certification from ITA and who are currently teaching abroad.
Which TEFL certification course did you take?
Online TEFL Certification Course
How did you like your TEFL certification course?
I thought the online TEFL certification course was very good. It gave plenty of background information as well as useful information for beginning teachers. The tasks were well planned out and very useful. The instructor was easy to reach and also very helpful.
How has your TEFL training helped you in your current teaching position?
It helped me with my understanding of the English language and also with creating lesson plans for my students.
TEACHING ABROAD IN SOUTH KOREA

Which city and country did you decide to teach English in and why?
I am teaching English in South Korea. I have friends in South Korea and I have traveled to South Korea and I like the country very much.
How long have you been teaching English in Korea and how long do you plan to stay?
I have been the country for 4 months and I plan on staying for at least 2 years.
How did you secure your English teaching job?
Online with Dave's ESL Cafe.
How did you get your work visa for teaching English in Korea?
The school that I am currently working for helped me with all my paper work.
Tell us about your job teaching English in Korea!
I work 30 hours a week and if I work more I receive overtime pay. I make 23,000 USD per year (only 3% tax) and free housing. I save about 500 dollars a month. I am working for an elementary school. I have 14 children in my class. I have 7 days paid vacation per year.
How did you find somewhere to live and what is it like? Do you have roommates?
I received an apartment through my school with free rent. I have to pay for utilities but they are normally 50 USD per month. I have a bed, desk, bathroom, wash machine and stove. I live alone.
COUNTRY INFORMATION - FUN!
Please explain the cultural aspects, public transportation, nightlife, social activities, food, expat community, dating scene, travel opportunities, etc. about your country:
The culture is not that different from America or everywhere I have been in Europe. Here the people work hard and also like to have a good time when they are off work. The public transportation is great, both buses and subways. The nightlife is also good with a lot to do every night. There are many social activities, depends on what you like to do. The food is great but I love spicy food and soup. Soup is served with most meals and the food tends to be spicy compared to American standards. There are many Expats from all over the world. I have a girlfriend so I am not sure about the dating scene. It is easy to travel all through Asia from South Korea.
COUNTRY INFORMATION - MONEY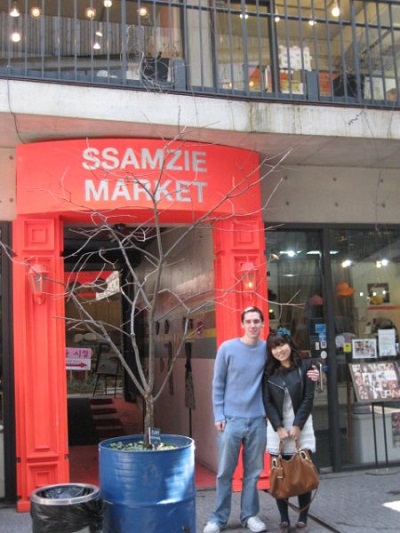 What are your monthly expenses?
Rent: Is free and utilities are 50 USD per month.
Food: Is not very expensive, I spend 80 dollars a week on food but I cook most of my meals.
Social activities: Depends on what you do. My girlfriend and I go out once or twice a week and we spend about 30 USD per week on going out.
Public transportation: Is very cheap and the best way to get around.
Communication: I do not have a phone. I use Skype to talk to people back home.
Travel: Depends on where you go and for how long.
How would you describe your standard of living?
Average, I do not spend a lot of money on going out to eat or other activities.
In your opinion, how much does someone need to earn in order to live comfortably?
You really only need $ 20,000 USD per year to live comfortably.
ADVICE FOR THOSE INTERESTED IN TEACHING ENGLISH IN SOUTH KOREA
What advice would you give someone planning or considering teaching abroad? Would you recommend teaching English in Korea?
I would tell them to keep an open mind and try to experience as much as possible. I would tell them to teach English in Korea because it is a lot of fun.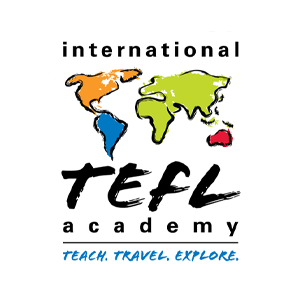 Founded in 2010, International TEFL Academy is a world leader in TEFL certification for teaching English abroad & teaching English online. ITA offers accredited TEFL certification classes online & in 25 locations worldwide and has received multiple awards & widespread recognition as one of the best TEFL schools in the world. ITA provides all students and graduates with lifetime job search guidance. ITA has certified more than 25,000 English teachers and our graduates are currently teaching in 80 countries worldwide.
Want to Learn More About Teaching English Abroad?
Request a free brochure or call 773-634-9900 to speak with an expert advisor about all aspects of TEFL certification and teaching English abroad or online, including the hiring process, salaries, visas, TEFL class options, job placement assistance and more.