Teaching English in Heredia, Costa Rica: Q&A with Krystal Rosario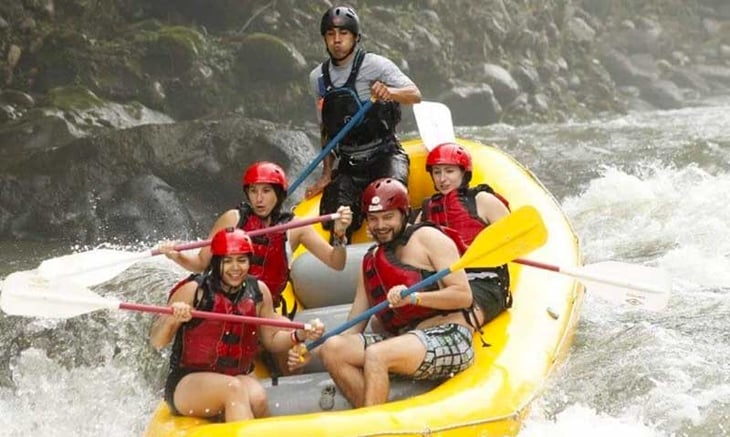 What is your citizenship?
United States
What city and state are you from?
New York City, New York
How old are you?
26
What is your education level and background?
Bachelor's Degree

Have you traveled abroad in the past?
Some international travel with friends, family, business, etc.
If you have traveled abroad in the past, where have you been?
Dominican Republic, Puerto Rico, Costa Rica.
What sparked your interest in going to teach English abroad?
I have many friends from college who are currently teaching or have taught abroad and always seem to love it. I wanted to be able to experience life in a different country while doing something I love, since I have worked with kids before.
What were some of your concerns before teaching abroad?
One concern I had was whether I would find a job.
What did your friends and family think about you moving and teaching abroad?
They were excited but apprehensive at first. They were concerned about whether things would work out. Now they constantly tell me how proud they are and amazed that I went along with my plans.

Why did you decide to get TEFL certified and choose International TEFL Academy?
I decided to get my TEFL certification from International TEFL Academy because I read the Alumni Q & As and many of my questions and concerns were answered. I also had great support from my adviser who helped me a lot along the process.
Which TEFL certification course did you take?
Costa Rica - Heredia/San Jose.
How did you like the course?
The course was very intense but it made me feel very prepared. Luke and Melanie have different methods and styles of teaching which helped me create my own. They were extremely helpful and continue to be even after the course. While I was a bit stressed during the course, after graduating and teaching my first lesson, I didn't feel nervous or unprepared at all.
How has your TEFL training helped you in your current teaching position?
The TEFL training has helped me connect with my students by placing myself in their shoes as someone new to the language or someone needing help in a specific area. Since we taught students of different levels during the course, it has made it easier for me to teach the different level students I have encountered.

Which city and country did you decide to teach English in and why?
I came to Costa Rica the year before on vacation, and I fell in love with the Pura Vida life style, a big change from New York and something I felt I needed. I decided to stay in Heredia because being in central valley allows me to explore other areas.

How long have you been in this country and how long do you plan to stay?
I have been here for seven months and plan to stay for at least another 1 year and a half.
What school, company, or program are you working for?
I work for a private school, Colegio Santa Cecilia, and an institute named Lapa Verde.
During which months does your school typically hire?
January and June
Did you secure this position in advance of arriving?
No I didn't; just hoped for the best!
How did you interview for this position?
-Skype/Phone Interview
-In-person Interview
What kind of Visa did you enter on?
Tourist Visa
Please explain the visa process that you went through.
I came on a tourist visa. Every three months, I leave for at least three days and enter the country again with a ticket showing that I will leave in another three months. Because of this, I have been able to visit Nicaragua!
What are the qualifications that your school requires for teachers? Please check all that apply
-Bachelor's Degree
-TEFL Certification
-Native English Speaker
What is the best way to apply?
-Apply Online
-In-person
Tell us about your English teaching job!
I work in two different places. The first is at a Private school opened Monday - Fridays. From Monday - Thursday, I work from 7:30 to 3:15 with 1-2 hour breaks in between, On Fridays I work from 7:30 - 12:30. With this job I make enough to survive and save a little, but because I like to travel, I also work at an institute on Mondays, Wednesdays, Fridays and Saturdays. Mondays and Wednesdays I work from 6 to 8:30, Fridays from 4- 6 and Saturdays from 9 - 1:30. I work with children in both places, but I also work with adults in the institute.
Most of my classes are beginner classes; however, before the private school, I worked for another company that travels to corporations in Costa Rica giving English lessons to advanced students. From the private school I get two months vacation (December and January) and two weeks off during the school year (Semana Santa and July vacation). At the institute, I get two weeks off in December and Semana Santa. With both jobs I am able to save and and do activities or travel to a different area in the country on my days off.
How did you find somewhere to live and what is it like? Do you have roommates?
I first lived alone in a one bedroom apartment after living with my host family for two months. Finding a place is easy if you are willing to do leg work and look. After living alone for four months, I moved into a two bed room apartment with a girl I met through my host family. We found our apartment online and moved in the same week we came to see it.

On a scale of 1 - 10 please rate your experience with this school.
10

Please explain the cultural aspects, public transportation, nightlife, social activities, food, expat community, dating scene, travel opportunities, etc...

Public transportation is cheap and easy to use. I spend 225 colones on the bus home which is a little over 40 cents. Once you are the center of a city or neighborhood, you can find the bus to any major area.
Heredia nightlife mainly consists of bars very close to each other; all very chill and all with different personalities. Heredia is maybe a 30 minute bus ride into San Jose where there is more of a variety of night life, from clubs to dive bars.
However, when I have the opportunity to venture off, the night life in the Caribbean side is super chill and relaxed with beach parties and reggae music.
There is a lot to do in Costa Rica: museums, concerts, excursions... so social activities never get boring. Since I have been here I have: bungee jumped, zip lined, rafted, went to hot springs, been to concerts, driven ATVs, snorkeled, seen amazing street art, hiked a volcano, swam in a waterfall, seen animals in a refugee camp, and met people from all over the world with whom I still remain in contact. Coming from a Puerto Rican household, the Costa Rican culture wasn't too different, although there are some things that are very much a part of the Central American community such as gallo pinto for breakfast!

What are your monthly expenses?
I pay about $275 USD for rent including utilities, internet and cable. On food I spend about $20-25 USD. Social Activities about 10-15 dollars since I mainly go out on weekends to bars with friends. On transportation I spend an average of $2.50 USD a day. For communicating through WhatsApp and on the phone, I spend about four dollars every two weeks. traveling is where I spend the most depending on where I go, I have spent as low as $30 USD (transportation, food, and hostel) to $150 USD (including excursions). As long as you're smart with your money, you can do a lot with a little.
How would you describe your standard of living?
I would say my standard living is pretty relaxed and a little modern. I have a TV and Wifi, but I'm not glued to my house and I don't feel like I need to rush.
In your opinion, how much does someone need to earn in order to live comfortably?
$600-$800

What advice would you give someone planning or considering teaching abroad? Would you recommend teaching in your country?
I would say be very open minded and let things fall into place. Don't stress the small stuff and things will happen as long as you put in the effort and aren't focused on one specific school, area, or level of teaching. I would highly recommend teaching in my country; people here are super friendly and love to help as well as receive. There are always people looking for private lessons or just simply wanting to practice the English they know and teach you local words and phrases.


Krystal had many friends who had taught English abroad and decided it was time for her to do the same. She had worked with children before and absolutely loved it, so she got her TEFL certification from International TEFL Academy and moved to Heredia, Costa Rica. She works at both a language institute and a private school, teaching English to both children and adults.
Want to Learn More About Teaching English Abroad & Online?
Request a free brochure or call 773-634-9900 to speak with an expert advisor about all aspects of TEFL certification and teaching English abroad or online, including the hiring process, salaries, visas, TEFL class options, job placement assistance and more.