diversity abroad
Shanghai, China English Teaching Q&A with Deshawn Peterson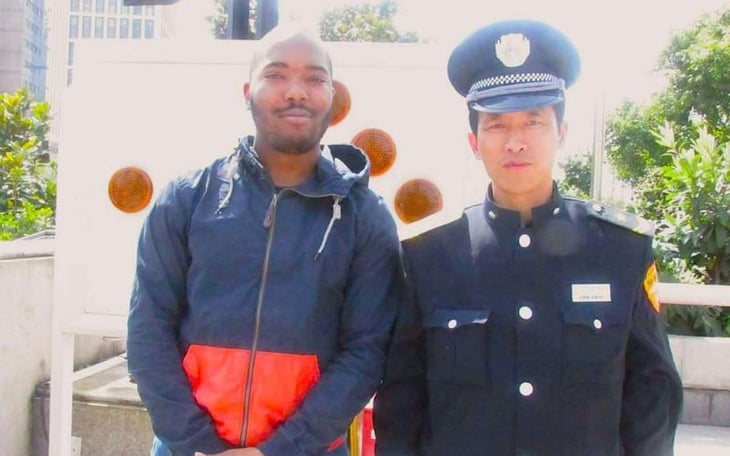 TELL US ABOUT YOURSELF
What is your citizenship?

United States

What city and state are you from?

Detroit, Michigan

How old are you?

27

What is your education level and background?

Bachelor's Degree
Have you traveled abroad in the past?
Some international travel with friends, family, business, etc.

If you have traveled abroad in the past, where have you been?

Bahamas, Canada
What sparked your interest in going to teach English abroad?

I always wanted to travel and go where none of my family or friends have been before. I attempted to study abroad while in university, but it didn't happen and I have regretted the decision ever since.

What were some of your concerns before teaching abroad?

Language barrier, money, and bills back home

What did your friends and family think about you moving and teaching abroad?

My friends were excited; my family was concerned.


TEFL CLASS INFORMATION
Why did you decide to get TEFL certified and choose International TEFL Academy?

I lived in Chicago for several years and walked past the International TEFL Academy HQ quite often when getting off the CTA Brown Line. I heard some good feedback from people who attended their course who said it was very helpful.
Which TEFL certification course did you take?

Online TEFL Class

How did you like the course?

I liked the online course because it gave me the flexibility to complete the tasks and assignments since I was still working full-time. The practicum was the best and my favorite segment of the course. It gave me the chance to apply concepts from the textbook and use them in the classroom.

How has your TEFL training helped you in your current teaching position?

My TEFL training provided a solid foundation of skills and an awesome network of alumni to connect around the world.

Which city and country did you decide to teach English in and why?

Shanghai, China. I wanted to still be in a big city.

How long have you been in this country and how long do you plan to stay?

I've been here for 5 months and expect to stay for another year or so.

How did you secure your English teaching job?

I went through a recruiter agency that was on the International TEFL Academy employment resource guide.

What school, company, or program are you working for?

English First

How did you get your work visa?

My company worked with me to get a visa before I bought a ticket there. I heard a bunch of horror stories of dealing with smaller school who don't assist with the visa and I didn't want to go through any of that. My company made sure all my paperwork was complete and helped with all the forms. I'm here on a working visa and also have a residence permit to live here. I can leave the country and come back without any issues for 12 months. I have to renew around 60 days before it expires.

Tell us about your English teaching job!

My teaching position is pretty good. I teach online, so it's like using Skype to tutor students all over China. It's the new trend and with the internet it's very feasible. I teach about 25 hours each week, and most of my students are working professionals and university students looking to add to their skill sets. I haven't been able to save yet because I have been hanging out, partying, and traveling a bit, but it's possible to save with a legit budget. I get about 2 weeks worth of annual leave but there are ways to earn more time with overtime. I like online because it's low stress and easy to maintain.

How did you find somewhere to live and what is it like?

I have one roommate; he's from the U.S. too. So I lucked out with someone who can relate to me. We used a local realtor agent who speaks English and could show us apartments. The turnaround period was pretty quick. We paid our deposit and moved in 3 days later.

COUNTRY INFORMATION - FUN!
Please explain the cultural aspects, public transportation, nightlife, social activities, food, expat community, dating scene, travel opportunities, etc...

Shanghai is amazing to say the least. It's a HUGE city like no other. Literally it's a huge city- just skyscrapers everywhere. The city is a metropolitan so it gives me a NYC feel but with it's own China spin.
TRANSPORTATION -The bus and train system is pretty good. There's no need to buy a car; you can get everywhere on public transit. A lot of people use scooters too, so that's also an option.
MEETING PEOPLE & SOCIAL LIFE -
I use meetup.com and other websites to find things to do. The night life rages all night. There's a scene for everyone e.g. hipsters, hip-hop heads, electronic geeks, etc. The expat community is large and small at the same time. There are about 250k expats in Shanghai and about a three degree of separation. So the community gets small real quickly.
DATING - You can date easily if you're not afraid to dip into the local pool.
TRAVEL OPPORTUNITIES - Traveling is easy and cheap. To travel to local cities, I take the speed train. But for other countries, flights are short and cheap. I'm going to Hong Kong and Macau next month. Also, Seoul and Tokyo are on the list for this autumn.
What are your monthly expenses?

Overall, the cost of living is a lot cheaper. The following is in USD:
Rent - $600
Food - $100
Social - $200
Transportation - $200
Cell Phone - $30
Travel - $300

How would you describe your standard of living?

I think I live better in Shanghai than in Chicago.

In your opinion, how much does someone need to earn in order to live comfortably?

You need to earn $25K (USD) a year to live comfortable


ADVICE FOR PROSPECTIVE ENGLISH TEACHERS
What advice would you give someone planning or considering teaching abroad? Would you recommend teaching English in China?

I would recommend doing your research on any company that you are considering for work. Check if they will help you with taxes and the visa. I would recommend teaching in Shanghai. The transition process was a lot easier than I thought. Also, try to learn some of the language before arriving.

To read more on Deshawn's adventures, check out his article An English Teacher Shares His Travel Adventures in Shenzhen, Hong Kong, and Macau.
At 27, Detroit native Deshawn Peterson decided to go on the adventure of a lifetime. He decided to take ITA's online TEFL course and head off to teach English in Shanghai, China, one of the biggest markets for teaching English abroad in the world. He shares some great insights and tips on how to make the transition to moving abroad.
Want to Learn More About Teaching English Abroad & Online?
Request a free brochure or call 773-634-9900 to speak with an expert advisor about all aspects of TEFL certification and teaching English abroad or online, including the hiring process, salaries, visas, TEFL class options, job placement assistance and more.
Subscribe to our newsletter