diversity abroad
An English Teacher Shares His Travel Adventures in Shenzhen, Hong Kong, and Macau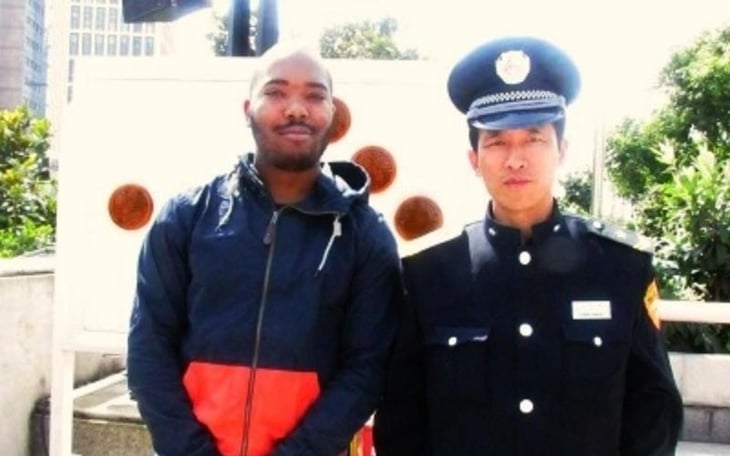 Living & teaching English in Shanghai, China is a wonderful experience to say the least. It's a huge city with a substantial lower cost of living. It has a huge international presence and it has everything that any big city needs: efficient public transportation, crazy nightlife, and tons of areas to explore. But even though I love Shanghai, I need a trip to a break out of the city. One of the reasons I wanted to teach abroad was to have the opportunity to travel to other countries. So to get away, I went to Shenzhen, Hong Kong, and Macau for a week and had a blast.


Shenzhen is in the south of China and it is considerably more humid. It's a newer city, so there's construction everywhere and it's on the water. One important note about Shenzhen and other southern provincial cities is that they speak Cantonese and not Mandarin. I know Mandarin is the official language, but China has a population of 1.6 billion people so there a lot of local dialects and tongues.
Windows of the World is a cool park in Shenzhen where they build these miniature versions of famous and historic monuments from around the world—everything from Big Ben to the Great Pyramids, all bite-size.


The people in Shenzhen were noticeably more polite and considerate than those in Shanghai. There wasn't any aggressive pushing to get on and off the metro. People didn't blatantly stare to the point where you felt uncomfortable, and I heard a lot more "xiexie's" (Thank you) and "mei shi" (It's no problem).


Shenzhen was only a one-day trip before heading to Hong Kong and Macau. So for the day, we went to the Window of the World, got food, and went to the mall. Once we were done with Shenzhen, we packed up and hopped on the metro. The metro takes you to the Hong Kong border ,so it's a bit difficult to get lost if you've never been. After passing customs, you can get on the MTR metro and it will take you to Hong Kong Island and let the adventure begin.
Hong Kong was more amazing than I ever imagined. It reminded me of of Manhattan with it's own culture and identity. It was crowded, busy, everyone on top of each other, and everyone spoke fluent English. Hong Kong is divided into two main parts: Kowloon and Hong Kong Island. Kowloon is the part of HK that's attached to the mainland and Hong Kong Island is the isle with the main part of the city and beaches.
My favorite segment of Hong Kong was "The Peak". It's definitely a tourist attraction but definitely worth it. It's the highest terrace in Hong Kong, and the view is breath taking. We also went to the Yang Kwei Fei district which resembles SOHO in NYC or London. It's a condense area where clubs, bars, hookah lounges, and speakeasies are all set. The prices are expensive if anything, but I just charged it to the vacation as a fun expense. Hong Kong was pretty expensive compared to the mainland, but the Chinese Yuan is worth more than the Hong Kong dollar, so it works out.
"Under construction" summarizes Macau in two words.You can take the ferry to Macau from Hong Kong and it's about an hour, which isn't bad. Macau was settled by the Portuguese, so it has an European feel from the architecture and language. I want to say that Macau reminds me of Vegas, but at the same time it doesn't. It's definitely catered to the high roller when it comes to the casinos. The tourist sites including the Ruins of St. Paul and Museum are nice. I went to the Fisherman's wharf, but it was closed due to construction so I was a bit disappointed.
Traveling in China and Southeast Asia is so cheap. The budget was a little under 200 Yuan which is about 325 USD. That includes round trip flights, metro passes, and hostels to stay in. Also, you have to include food, shopping, unexpected costs like fares, taxis and etc. So the trip cost about $750 USD altogether. I booked everything on ctrip.com which is China's equivalent of Expedia.

This was one of the most exciting trips that I've had to date. A lot done in a short window of days.
At 27, Detroit native Deshawn Peterson decided to go on the adventure of a lifetime. He decided to take ITA's online TEFL course and head off to teach English in Shanghai, China, one of the biggest markets for teaching English abroad in the world. He shares some great insights and tips on how to make the transition to moving abroad.
Want to Learn More About Teaching English Abroad & Online?
Request a free brochure or call 773-634-9900 to speak with an expert advisor about all aspects of TEFL certification and teaching English abroad or online, including the hiring process, salaries, visas, TEFL class options, job placement assistance and more.
Subscribe to our newsletter