diversity abroad
China English Teaching Q and A with David Chen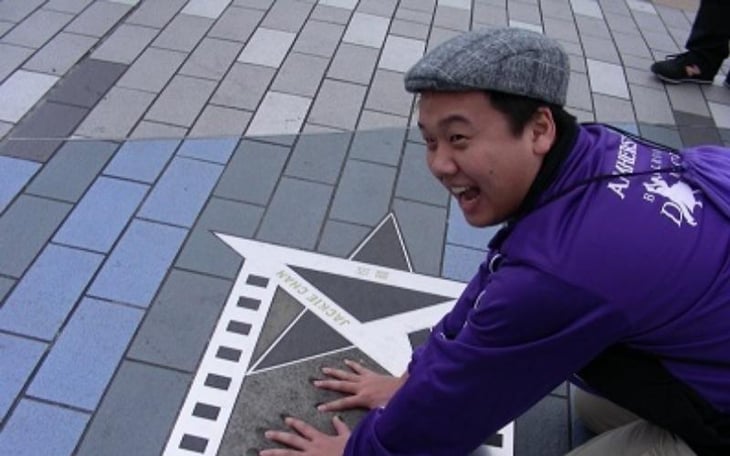 TELL US ABOUT YOURSELF
What is your citizenship?
United States
What city and state are you from?
Lewistown, MT
How old are you?
23
What is your education level and background?
Bachelor's Degree
Have you traveled abroad in the past?
Taught English abroad previously
If you have traveled abroad in the past, where have you been?
China
What sparked your interest in going to teach English abroad?
I was interested in the Chinese culture.
TEFL CLASS INFORMATION
Why did you decide to get TEFL certified and choose International TEFL Academy?
I needed a TEFL certification in order to get jobs overseas, and International TEFL Academy seemed to be a reputable company.
Which TEFL certification course did you take?
How did you like the course?
It was fine. The instructor was very useful, and I learned many things about classroom teaching and how to appeal to students to get them to learn. I actually ended up completing my practicum in my job.
How has your TEFL training helped you in your current teaching position?
It had given me the insight towards understanding what the students need to be able to learn.
TEACHING ABROAD IN CHINA
Which city and country did you decide to teach English in and why?
China, because it was my motherland.
How long have you been in this country and how long do you plan to stay?
1 year.
How did you secure your English teaching job?
Sent a resume in to the school I was applying for.
What school, company, or program are you working for? Please include the website if they have one.
Dipont Education
How did you get your work visa? If you didn't get a work visa, please elaborate on working under the table without a work visa.
The school arranged an F-visa, which was a business visa, not a work visa.
Tell us about your English teaching job!
I worked 40 hours a week. The pay was 6800RMB per month, plus apartment (1000USD). Unfortunately I wasn't able to save too much. I worked for the international department of a public high school. The students were mostly high school students on the upper end of the income scale. I had vacation over the Chinese New Year, which lasted two weeks.
One thing: the bureaucracy was a pain.
How did you find somewhere to live and what is it like? Do you have roommates?
The school helped me find an apartment, which worked out pretty well. It was well furnished, had TV, internet, hot running water, sit down toilet, shower, washing machine, tiny kitchen. Fortunately, I had a single all to myself.
COUNTRY INFORMATION - FUN!
Please explain the cultural aspects, public transportation, nightlife, social activities, food, expat community, travel opportunities, etc. about your country:
China was definitely an interesting and different experience, even though I was born there. I found that even as a Chinese American, I could walk around not worrying about others' perceptions of me. They did not seem to have a well-heeled expectation towards me. The public transportation was excellent in the city I was in. The bus system, though crowded, was very efficient. Unfortunately, the nightlife where I was was a little lacking, but it still had a good selection of expat bars and restaurants, so I didn't have to fully assimilate to the Chinese lifestyle. Regarding that, the food was still very, very excellent.
Though there was a McDonald's right across from where I lived, I much preferred the local fare. In addition, the expat community was also quite small where I lived. Most of the time I fraternized with the locals. As an expat, I found dating to be surprisingly easy, though I won't pass judgment here. In addition, being the large country that China is, there were a lot of places I could travel there during vacation. I ended up traveling to Xiamen, which is absolutely wonderful in the winter, as well as Macau and Hong Kong.
COUNTRY INFORMATION - MONEY
What are your monthly expenses?
Rent: Thankfully, I did not have to pay rent. The school provided that for me, though I did have to pay for utilities like water, electricity, and internet. That came out to be around 200RMB a month.
Food: Especially the local food, was very cheap, and very delicious. A full meal can come out to be around 10-15 RMB. Obviously, drinking at bars will cost money, and especially at expat bars, you'll have to pay western prices for the drinks.
Transportation: Was very cheap as well; the base taxi rate was 10RMB, and the bus system was 2RMB.
Communication: Internet was comparatively expensive, but it still came out to about 128RMB/month. Ditto for smartphone service. I had an iPhone and used 3G service, so that came out to be about the same as the rate for internet.
Travel Opportunities: Traveling places was also fairly cheap; a trip to Shanghai would cost about 60RMB one-way, and other cities like Beijing could cost around 200RMB.
How would you describe your standard of living?
Relatively high, upper middle class
In your opinion, how much does someone need to earn in order to live comfortably?
6000RMB
ADVICE FOR PROSPECTIVE TEACHERS IN CHINA
What advice would you give someone planning or considering teaching abroad? Would you recommend teaching in your country?
I would say, definitely scout out the places you want to teach at. Have multiple options ready when you look for jobs. I would highly recommend teaching in China, though it may be more difficult to actually find a position if you have an Asian ethnic background. Definitely watch out for the bureaucracy. It can be maddening.
David Chen grew up in small-town Montana and studied biology at Amherst College in Massachusetts. Having spent his whole life studying for school and not (yet) particularly excited about moving forward in his designated career path, he decided it was time for a break. A break from America. With his ethnic and cultural heritage being Chinese, David chose to teach English in China for a year.
Want to Learn More About Teaching English Abroad & Online?
Request a free brochure or call 773-634-9900 to speak with an expert advisor about all aspects of TEFL certification and teaching English abroad or online, including the hiring process, salaries, visas, TEFL class options, job placement assistance and more.