Teaching in South Korea: How Living Abroad Heightens the 5 Senses

By Megan Tighe

One fateful afternoon in Chicago, I stumbled upon the International TEFL Academy. I enrolled in the Online TEFL class and knew that my lessons had only just begun. While there are many things I have learned in my six months as an ex-pat, one thing stands out to me: I am keenly aware of how important my five senses are. I don't normally take every day to think about how taste, smell, touch, sound, and sight affect my life, but as an ex-pat I do. Listed below are the ways that each sense has been heightened for me, and could be for you, in South Korea.
Taste:
This one should be the most obvious - Korean food tastes different than western food. But beyond that, western food in Korea tastes different than, well, western food. I have an insane sweet tooth, but Korea has sweets completely backwards, in my opinion. Corn dogs dipped in sugar, churros dipped in spaghetti sauce, and red beans covering bingsu (shaved ice) are all considered Korean treats.
While it may take some getting used to the Korean palate, you will find there are lots of new tastes you will come to love! I myself have become a sucker for Korean BBQ, hotteok (Korean pancakes), egg bread, Korean pears, soju (essentially, vodka), and makgeolli (rice wine). Get ready for the craziest taste buds ride of your life!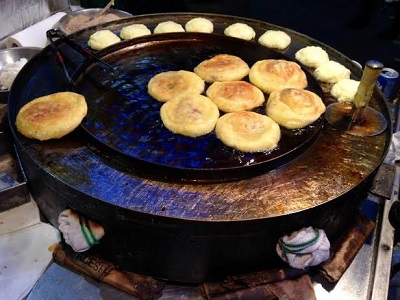 Smell:
Korea has many street markets and street food. As such, it will not be uncommon to inhale the scent of tteokbokki (spicy rice cakes), squid, or a pot of boiling silkworms. As a picky eater myself (no seafood, I say!), it has taken some getting used to the smells in my new country.

You will also miss the absence of smells like freshly cut grass (if you live in my city of Seoul), freshly baked chocolate chip cookies (most Koreans don't own ovens), and freshly laundered clothes (most Koreans don't own dryers). However, there are few smells that compare to my nearest subway station's pastries. They have reeled me in one too many times!
Touch:
In Korea, it is completely acceptable to make physical contact with your students. A pat on the head for the student who asks you a thought-provoking question, a squeeze of the cheeks for the troublemaker who won't stop talking during class, and a hand on the shoulder for the student feeling under the weather are all common teacher tendencies in Korea. On the flip side of things, you will also feel the all-too-familiar touch of an ajumma or ajeossi.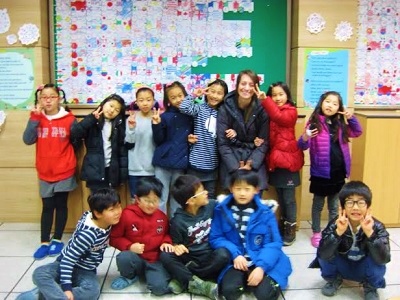 An ajumma is the Korean term for a middle-aged woman (an ajeossi for a middle-aged man) who has reached such an age that allows her to do as she pleases, as older women and men are highly respected in Korea. Be prepared to be elbowed aside, a common trademark of the ajumma. Line-cutting (along with the pushing and shoving required to do so) is also acceptable behavior, regardless of age.
Sound:
Moving abroad to a country that doesn't speak your native language is simultaneously exciting and frustrating. Because I do not yet understand most of the Korean language, it has over time turned to white noise for me. The occasional word or phrase I do understand is like a symphony to my ears! Expect to be easily excited by familiar sounds abroad, like English!

Sight:
A new traveler wears rose-colored glasses. I remember fondly my first Korean meal, my first sighting of the Han River, and my first walk through my school's hallways. If only every day we could look at life through these charming glasses, that bring so much wonder and excitement to all the eyes can behold! Unfortunately, once familiarity sets in, it's easy for these glasses to come off and the novelty to cease. I think all ex-pats should strive to look at each day like it's their first day.
Upon my return to the USA, I fully expect all five of my senses to be highly sensitive and easily affected, at least for a little while.
I look forward to the taste of my favorite cupcakes, the smell of my mom's cooking, the touch of familiar arms engulfing me in a bear hug, the sound of my dogs barking, and the sight of non-pixilated family members and friends in the flesh.

However, I will miss the taste of authentic Korean street food, the smell of my classroom, the touch of my students' arms engulfing me in a bear hug, the sound of the jingle announcing the subway is approaching or class is starting (Korea has the cutest jingles!), and the sight of the faces I have come to know and love.You could say that moving abroad will not only heighten the senses, but will, in fact, double them.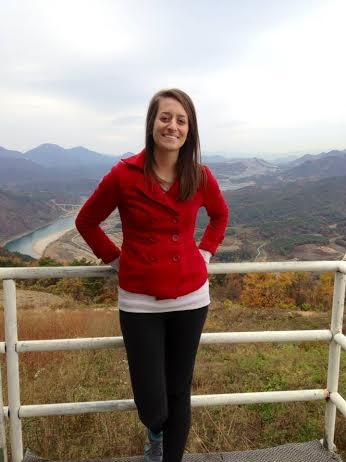 About the Author: Megan Tighe is a 27-year-old Akron, Ohio native. After graduating from The Ohio State University in 2010 with a Bachelor's degree in Marketing, she spent the next 3 years in Chicago, Illinois branding a small firm. You can now catch her exploring the bright, bustling, and busy streets of Seoul, the place she currently calls home, as well as traveling around the Eastern Hemisphere to the likes of Japan, Australia, New Zealand, and beyond.
Want to read more FAQs about Teaching English in Korea:
Founded in 2010, International TEFL Academy is a world leader in TEFL certification for teaching English abroad & teaching English online. ITA offers accredited TEFL certification classes online & in 25 locations worldwide and has received multiple awards & widespread recognition as one of the best TEFL schools in the world. ITA provides all students and graduates with lifetime job search guidance. ITA has certified more than 25,000 English teachers and our graduates are currently teaching in 80 countries worldwide.
Want to Learn More About Teaching English Abroad?
Request a free brochure or call 773-634-9900 to speak with an expert advisor about all aspects of TEFL certification and teaching English abroad or online, including the hiring process, salaries, visas, TEFL class options, job placement assistance and more.