must read
Teaching English in Public Schools in Chile Through the "English Opens Doors" Program
While it is true that the vast majority of English teaching positions available overseas are with private language schools, there are a variety of really popular government sponsored teaching programs that offer foreign instructors opportunities to teach in a public school setting. Among them is the "English Opens Doors" (EOD) program offered by The United Nations Development Program and the Chilean Ministry of Education for teaching English in Chile. The Chilean Ministry of Education recruits volunteers to teach in public schools in exchange for a modest stipend and a homestay with a local family.
We'll go into more detail below, but here are the benefits of teaching English through this program at a glance:
Teachers get hired in advance from their home countries

No application fees

Free housing and meals provided

Modest stipend provided to cover daily expenses

Teachers work in a traditional public school setting

Teachers may get to work in a wide range of locations around the country

It's a fantastic way to get to know people in communities typically overlooked by private language schools
Since 2004, more than 2,000 English-speaking volunteers have taught English in schools in every region of Chile, including the islands of Rapa Nui, Chiloe, and more. More than 650 municipal and state-subsidized private establishments have benefited from the program.
Through EOD, native (or near-native) English speaking instructors work as English teaching assistants in public schools throughout Chile. A usual week for a volunteer includes 24 hours of English teaching and 11 hours of extra-curricular activities. Volunteers teach in a classroom with a Chilean teacher and work with students ranging from 5th grade (10-11 years old) to 12th grade (17-18 years old).
Volunteer opportunities range from 3-6, or 6-12 months. Year-round teachers receive a week of paid vacation, on top of national holidays that schools observe.
Volunteers also receive:
A stipend of CLP 65,000 (approx. $100) per month served to reimburse local transportation or other costs related to teaching.
Housing and meals with a local host family.
Health insurance
Pre-departure information and support
Airport transfers to volunteer housing
The EOD program coordinator will also assist with registering the volunteer's visa and obtaining a Chilean I.D. card.
Round-trip transportation from Santiago to the regional placement site
In-country support from the National Volunteer Center
A regional English representative will be available.
Requirements:

To be eligible for the EOD program, volunteers must have:
An undergraduate degree,
Be a native English speaker (or near-native)
Be between the ages of 21-35 (applicants older than 35 will be considered on a case by case basis).
TEFL Certification is highly recommended as it will provide you with a recognized teaching qualification and the skills you need to teach English on a professional level.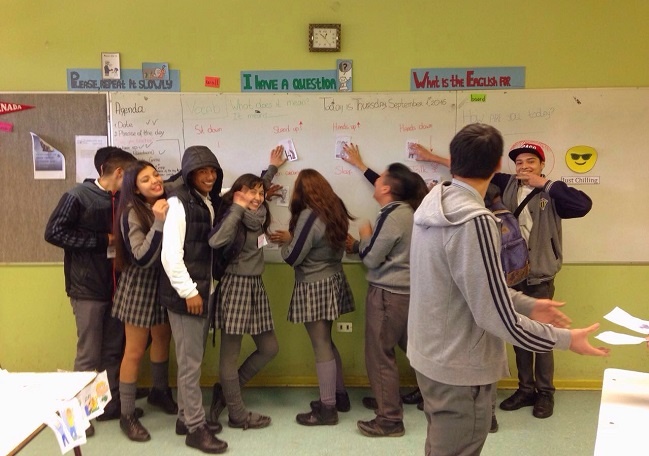 The English Opens Doors program in Chile is one of the most popular public school programs for TEFL instructors in the world, and a great way to secure a job in advance in this region. The EOD program is also an option for TEFL instructors looking to work in a more typical school setting, and explore regions of Chile often ignored by the private English teaching community.
Teach English in Chile - Check it out!
A Michigan native, Michael has more than 10 years of experience working in education, both teaching English abroad in Spain and teaching in the Chicago public school system. Michael holds a Master's Degree in Education from DePaul University and is one of ITA's most senior advisors, who has also published numerous articles about various aspects of TEFL. When asked about his experience in Spain, Michael invariably states that after marrying his wife, teaching abroad is the best decision he has ever made.
Want to Learn More About Teaching English Abroad & Online?
Request a free brochure or call 773-634-9900 to speak with an expert advisor about all aspects of TEFL certification and teaching English abroad or online, including the hiring process, salaries, visas, TEFL class options, job placement assistance and more.