Teaching English in Taipei, Taiwan - The Heart of Asia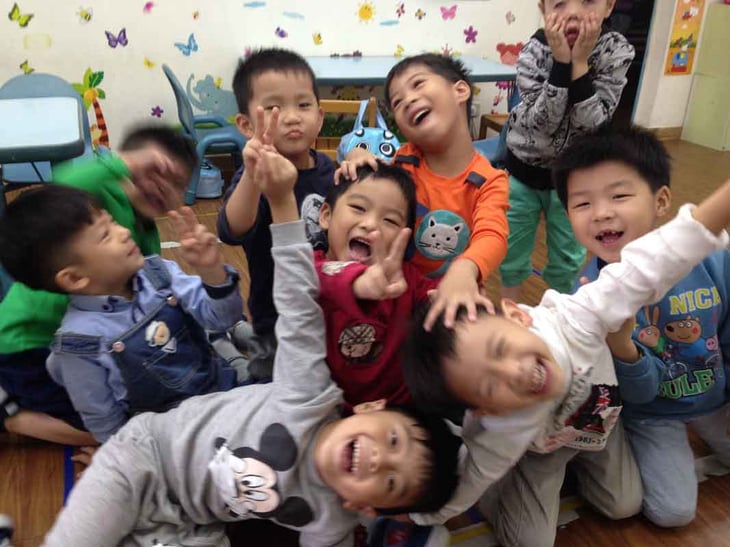 Taipei, the capital city and cultural heart of Taiwan, is compelling in its wholehearted embrace of both modernity and ancient tradition. Taiwan is located in the southeast corner of China, at a lush, tropical latitude akin to the Bahamas.
One of the original "Asian Tigers," Taiwan has gained a reputation as both one of the most beautiful and business-savvy destinations in Asia. Rushing to join the ranks of international leaders in commerce and trade, the Taiwanese have invested heavily in English language instruction. As a result, there is a particularly strong market for English teachers in Taipei, and plenty jobs available for English teachers throughout Taiwan.
Blending traditional Chinese and indigenous Taiwanese culture - Mandarin is the official national language - Taiwan is essentially a Chinese society, but is a distinctly separate political and economic entity from Communist mainland China. Capitalist, democratic and very prosperous, Taiwan is seen by many as a model modern Asian state.
Like Tokyo, Beijing and Seoul, Taipei offers a fantastic combination of ancient Asian culture and tradition blended with 21st-century cosmopolitanism, technology and infrastructure. Here, towering skyscrapers tower over bustling street markets and streets hum with commerce, traffic and nightlife. Characterized by its impressively safe streets and low crime rate, fantastic cuisine, and urbane atmosphere, Taipei in many respects provides an ideal introduction to Asia for the uninitiated.
With nearly a quarter of the population under the age of 30, Taipei is a city for both the young and the young at heart. From colorful street stands selling local delicacies like grilled prawns and scallion pancakes to ultra-chic nightclubs, Taipei comes alive at night. Eating here is not only delicious but affordable, as an English teacher in Taipei you'll soon find there is an abundance of mouth-watering fare waiting to be taste tested. Japanese and Chinese influences live side by side in Taiwan, providing visitors with the chance to sample not only some of the best (and spiciest) Szechuan meat dishes and hot pot meals, but delectable sushi and tempura vegetables as well.
It is no surprise that given the high-demand for English teachers in Taiwan, there is an especially strong market within Taipei itself. Containing 2.6 of the country's 22 million inhabitants, there are numerous schools and language institutes constantly hiring native speakers. Hiring seasons operate on a rolling basis for the privates schools market, with jobs in both adult and children's language schools. Beyond Taipei, English teaching jobs can also be found in the larger Taiwanese cities of Kaohsiung, Taichung, Taoyuan, and Tainan. English teachers live a great lifestyle here, typically saving 30-50% of their salary with the ability to save $ 6,000 USD at the end of their first year abroad.
The high concentration of English teachers from the U.S., Canada, Australia and elsewhere in the English-speaking world means that in addition to the endless opportunities to immerse oneself in the local culture, new teachers will also have opportunities to build relationships with other English teachers.
Outside of the city, Taiwan in many respects resembles an Asian version of a Caribbean island like Jamaica. Boasting hundreds of miles of stunning coastline, the island's interior is lush and rugged featuring towering cliffs, scenic canyons and one of the highest concentrations of hot springs in the world. For outdoor enthusiasts, it presents nearly endless opportunities for mountain biking, hiking, bungee jumping and surfing.


Related Resources:
Founded in 2010, International TEFL Academy is a world leader in TEFL certification for teaching English abroad & teaching English online. ITA offers accredited TEFL certification courses online & in 20+ locations worldwide and has received multiple awards & widespread recognition as one of the best TEFL schools in the world. ITA provides all students and graduates with lifetime job search guidance. ITA has certified more than 40,000 English teachers and our graduates are currently teaching in 80 countries worldwide.
Want to Learn More About Teaching English Abroad & Online?
Request a free brochure or call 773-634-9900 to speak with an expert advisor about all aspects of TEFL certification and teaching English abroad or online, including the hiring process, salaries, visas, TEFL class options, job placement assistance and more.