8 Reasons to Teach English in Shanghai: Ducks, Dumplings & More!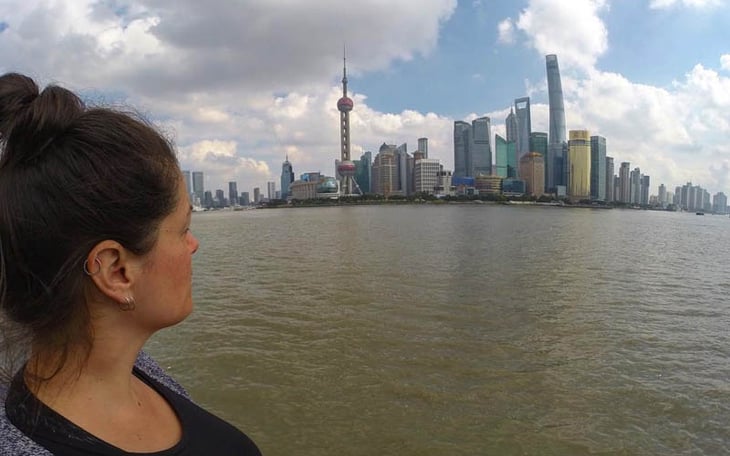 Why is Shanghai a top job market for teaching English in China?
A center of commerce, technology and education, in addition to tourism and entertainment, Shanghai is renowned for its entrepreneurial spirit. It also represents one of the largest job markets for teaching English abroad, not only for teaching English in China, but in the world.
From kindergartens to high schools to universities and corporate training institutes, there are thousands of job opportunities for native English speakers to teach English in this fantastic city. From its spectacular skyline to the restored colonial charm of the old Bund and the tranquillity of the Yu Garden, here are some top reasons why teaching English in Shanghai may be for you.
8. History and Modernity
From its thousand-year-old roots as a modest fishing port to its emergence as a symbol of a 21st century China on the move, Shanghai's history largely reflects that of China over the past several centuries.
In recent decades, it has developed from a largely forgotten port whose glory days seemed to be in the past, into one of the most modern cities on the planet and the busiest container port in the world with a population of 23 million people and a skyline rivaling that of Hong Kong, New York or Dubai.
7. Huge Job Market and Great Salaries for English Teachers
Shanghai is a huge draw for job seekers. For native English speakers, particularly those with a college degree and a TEFL certification, Shanghai has a position for you. Parents are crazy to make their kids to learn English and businessman also will be willing to pay for privates classes, Shanghai is a place with great opportunities. While many people struggle to find jobs in North America and Europe many language schools in Shanghai can't hire teachers quickly enough!

In addition, English teachers in Shanghai and China earn some of the top salaries and benefits for teaching English abroad anywhere in the world. Most English teachers earn enough to save the equivalent of $500 - $1500 a month after expenses and many also receive free housing and/or free airfare.
6. 1,000 Years of History & Culture
Shanghai boasts a rich history that stretches back more than 1,000 years. Located just off the mouth of the mighty Yangtze River, Shanghai has been a center of trade, shipping, education and culture for centuries. During the 19th and 20th centuries, when China's commerce was largely controlled by European interests, Shanghai became the primary center of operations for major Western shipping companies, banks and trading houses, whose headquarters were housed along the city's famous Bund.
Top historical attractions of Shanghai include the legendary Jade Buddha Temple, known for its exquisitely crafted statues made from Burmese jade; the tranquil Yu Gardens, which date to the Ming Dynasty; and the historic Bund. For on a terrific introduction to the history of Shanghai, and China itself, head to the Shanghai Museum, which houses more than 1,000,000 objects and 120,000 pieces of art that trace more than 5,000 years of Chinese history. In fact, the museum is considered by many to be the finest in China.
5. Ducks, Dumplings & Stinky Tofu
Every night when the neon lights start to flicker after the sunset, the restaurants, street stalls and hawker carts of Shanghai come alive. A paradise for foodies and lovers of classic Chinese cuisine, Shanghai is known for such local specialties as honey-glazed roast duck, soup-filled dumplings known as Xiaolongbao, and "stinky tofu," which is fermented bean curd that tastes a lot better than it smells!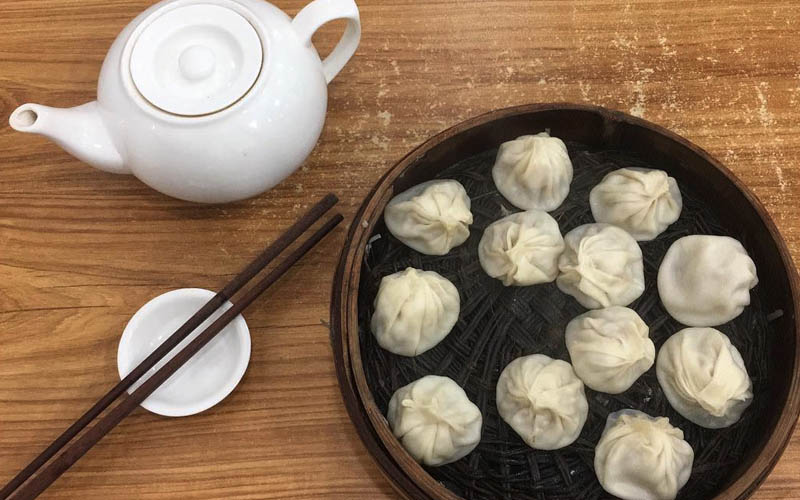 4. The Colonial Charm of the Bund
Modern Shanghai is dominated by a forest of glittering skyscrapers, but the city's soul is found on the Bund, a waterfront district along the Huangpu River known for its turn of the century buildings that once served as a hub for China's multi-faceted commerce with Europe and the West prior to World War II and the Mao-led revolution of 1949. Many of the grand, Beaux Arts-style buildings that line the bank were headquarters of banks, shipping companies and diplomatic missions. Today, the waterfront is also lined with a grand promenade that provides a perfect venue for admiring both the area's historic architectural beauty and the towering skyscrapers that symbolize Shanghai's re-emergence as an international center of commerce and culture.
3. Shopping & Eating on Nanjing Road
Like the Champs-Elysees in Paris or Las Ramblas in Barcelona, Nanjing Road is one of the world's great thoroughfares that truly captures the spirit of its city. Beginning at the Bund and stretching 3.4 miles west to Jing'an Temple, Nanjing Road has served as Shanghai's pre-eminent shopping thoroughfare since the 19th century and is lined with an incredible array of shopping options from chic boutiques and specialty stores to open-air bars and road-side food stands. One of the city's most popular destinations for tourists and locals alike, Nanjing Road is a true paradise for those who love shopping, eating, or just great people-watching.
2. Modern Public Transportation & Other Conveniences
Shanghai is a city where you can find everything you want any time you want and compared to New York, London or San Francisco many daily expenses are a bargain! A ride on the city's state-of-the-art subway typically costs between the equivalent of 50 - 75 cents (US) and you can eat fantastic food on the streets for just a dollar or two. Many specialty stores carry imported foods, fast food chains are widely available and cell phone costs are typically a fraction of what you might pay in the U.S. or Europe.
While there are many upscale nightclubs with prices to match, there are plenty of bars where a bottle of beer is less than US $2, and lunch specials can be found for US $1! Even the beauty salon will not be a luxury. For around $5 dollars you can get your hair expertly cut and washed, and even receive a relaxing scalp and shoulder massage! Shanghai also makes a great base for travel. You can hop on a high speed train to Beijing, or catch a flight to almost any city in Asia for very affordable fares. In fact, convenient travel within China and Asia is one of the top benefits of living and teaching English in Shanghai.
1. Join 23 million in one of the most dynamic cities in the world!
As an English teacher in Shanghai, you will join 23 million others in discovering life in one of the most dynamic, fast-paced, and modern cities in the world. You will see, eat and discover new treasures everyday and enjoy an international adventure that you will never forget! You will make friends with others from all over the world and create memories to last a lifetime!
Founded in 2010, International TEFL Academy is a world leader in TEFL certification for teaching English abroad & teaching English online. ITA offers accredited TEFL certification courses online & in 20+ locations worldwide and has received multiple awards & widespread recognition as one of the best TEFL schools in the world. ITA provides all students and graduates with lifetime job search guidance. ITA has certified more than 40,000 English teachers and our graduates are currently teaching in 80 countries worldwide.
Want to Learn More About Teaching English Abroad & Online?
Request a free brochure or call 773-634-9900 to speak with an expert advisor about all aspects of TEFL certification and teaching English abroad or online, including the hiring process, salaries, visas, TEFL class options, job placement assistance and more.